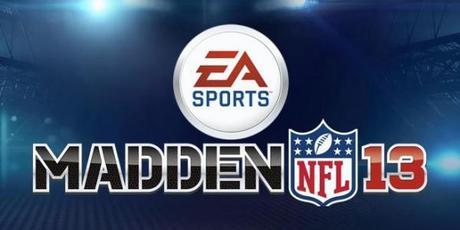 Image: vgstrategy.com
- Adam Parker
You know that feeling you had as a kid on the night before Christmas?
Your heart is racing and your endless thoughts keep you awake at night in anticipation of what you might find waiting for you under the tree the next morning.
Well, if you're a fan of the EA Sports Madden NFL Football Series — Christmas came early this year, folks.
After sitting down and playing a game with the demo — I used the San Francisco 49ers (because they're the closest match to my Pittsburgh Steelers) against the reigning Super Bowl Champion New York Giants.
I had many questions coming in that I was hoping to have answered. How was the new Infinity Engine going to affect the game? Would Madden suffer from the same "route mirroring" in man coverage that NCAA 13 is currently plagued by? Are the
"Super Rocket Boot"
linebackers really a thing of the past? Would zone coverage actually be effective in Madden whereas in NCAA 13 it's virtually nonexistent?
Without further ado, let's talk Madden NFL 13 Demo.
The first thing I noticed were the presentation improvements. Before I'm taken to the field, some of the marquee players from each team are shown posing in front of the camera and I'm soon led into a 'live television broadcast feel' with three-dimensional models of CBS duo Jim Nantz and Phil Simms.
Like it always inevitably does, the commentary will no doubt eventually get repetitive and tiresome, but at least for now, it's refreshing.
Dirty jerseys (when appropriate) and solid player and coach models overall (minus a rather skinny Brandon Jacobs and overly buff Pete Carroll) were nice to see as well.
After the game, Vernon Davis hugs Jim Harbaugh in the tunnel on the way back to the 49ers' locker room to celebrate the win. Again, it was something new and it was nice to see VD getting along with his head coach rather than mouthing off like he did with Mike Singletary a few years back.
In terms of gameplay, the only negative I found (though, to be fair, it's more comical than anything else) is that post-play, the physics in the new Infinity Engine creates a lot of comical collisions between the players. At one point, I felt like I was watching a Three Stooges' reel featuring some of their best tumbles, only, this time, they were wearing NFL uniforms.
The good thing is, other than that bit of comic relief, the gameplay is sound. Unlike NCAA 13, zone coverage
does
work and you
can
 run the ball with some effectiveness depending on the quality of your offensive line.
It was also nice to see that user catching (again, something NCAA 13 has a problem with) isn't hit or miss and the players on both sides of the ball are much more responsive. I was absolutely elated when I jumped a wheel route with Donte Whitner and took it back to the house.
Another thing — dominant defensive ends actually make an impact this year. I was sacked three times by Justin Tuck because he beat an inferior right tackle in Anthony Davis. Did it suck that I got sacked? Sure. But more than anything, I was just overwhelmingly pleased with the realism.
Overall, my usually cautious optimism with the Madden series has, for once, been not only met but surpassed tenfold.
Congrats, EA. At least from what I've seen in the demo thus far, you have finally put a solid product together.
I'm already counting down the days until August 28th.
Be sure to follow Beard And Stache on Twitter 
@BeardAndStache
, and also Adam 
@Adam_Parker43
, Like our Facebook page 
HERE
!