Acne is the last thing you want to wake up in the morning and see. While acne is an uninvited guest, it's really difficult to find a way to get rid of cystic acne which is the most severe form of acne. They break in to inflamed and highly visible form of acne. It is partly genetic, so if any of your parents faced cystic acne issue, you are likely to get it too. Having said that, anyone can be prone to cystic acne, but the young tweens and teens are more susceptible to it. To help you overcome your cystic acne issues, we bring to you, Quick home remedies to cure Cystic acne, Grandma's way of solving any beauty problems faced, right?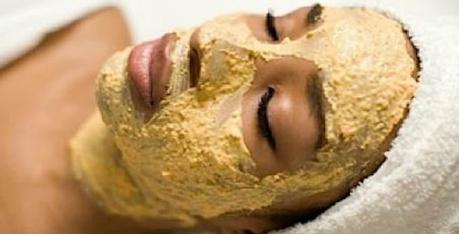 Honey and lime
We all have heard how honey and lime can help release toxins in the body and is a fabulous ingredient to combine with water and have first thing in the morning for weight loss. Well, the advantages of honey and lime are not limited to weight loss. It helps in detoxification of dirt, impurity of the skin too. Take a bowl, add honey and squeeze lime in it. Make a mask and apply it to the skin. Wash it off with cold water. This works very well to cure cystic acne.
Herbal Tea
Take a vessel, add water, bring to a boil and add 1/2 tsp green leaves to it . Turn the gas off and cover the preparation with lid and let it cool down naturally. When it comes to room temperature, wash your face with green tea followed by cold water. Green tea has natural antioxidant cleansing properties.
Also Read: Rooibos Tea and Its Miraculous Benefits  Here
Tooth paste
Use Tooth paste as your natural remedial. Not the gel one, but the white one. Just apply white toothpaste on your cystic acne areas and leave it on while you sleep. You will wake up with smaller sized freckles.
Aloe Vera
Many people don't know, Aloe Vera belongs to the same family as onion and garlic and has high constituency of vitamins and minerals. It has great alkalising, detoxifying benefits. It is one of the compositor, beauty industry strongly relies on for its high healing qualities. Wash your face with plain water, apply Aloe Vera on places where you are troubled with cystic acne, leave it all night. In the morning, wash it using cold water and pat dry your face with clean towel.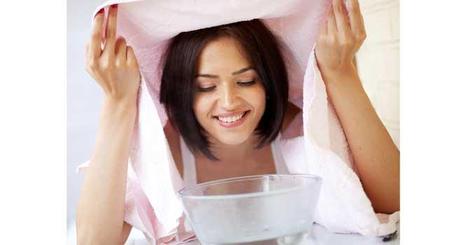 Steam
Take steam for 3-5 minutes, twice a day daily. Steam machines are readily available in market, opt for one of them or alternatively you can boil water in a large vessel, place a towel above your head  and cover your head, keeping a distance from the bowl, enough to inhale the steam. Make sure the water is not boiling hot nor too cold. Avoid this practice if you have skin irritation or allergy unless advised by your doctor.Steam helps clear pores and refreshes the skin of dirt, impurities which causes acne.
Also Read: 8 Easy Steps to do Fruit Facial at Home Here
Almond Oil
Almond Oil is rich in Vitamin E which is a wonderful benefactor to skin and hair. Vitamin E clears the pores, improves blood circulation, tightens the skin, makes it brighter by producing collagen and elastin. It also balances sebum production, all that is necessary for an acne free skin. Apply 100% natural almond oil on your face and leave it overnight. Wake up and wash it with cold water.
Tomatoes
Tomatoes are a rich source of Vitamins and a compound, lot of cosmetic manufacturers pick on for their products. Skin Care cosmetics, cystic acne busting cosmetics opt for sources found in tomatoes to combat it. The simplest way to use tomatoes to reduce inflammation and cystic acne, is to cut the tomatoes in halve, remove the seeds, and moisturise your face and marks with the tomato. Repeat the same for half an hour, after which, rinse your face with cold water. Alternatively you can blend the tomatoes minus the seeds to make a pulp and use it as a mask too.
Also Read: Use Tomato Juice to Clear Blemishes Here