Blonde is beautiful but brunette is bold! And, 2014 is the year of bright and bold fashion. If you are craving to get a new look in this year, how about the idea of adding tinges of brown in your hair locks and look your trendiest best? From chocolate hues to coffee brown, every brunette shade is haute. But which tones of brown are trending high nowadays? Find about some of the hottest brunettes shades here and give Hollywood hotties a rush for your sultry look.
1. Beachy Brown – Emma Watson was shown sporting this pretty hair color a few weeks back. Two shades lighter than a normal brown tone, this hair color looks more like a sun tanned hair shade but it makes you look cool. However, if you have a layered haircut, avoid painting your hairs beachy brown as it makes ends of your hair look thin.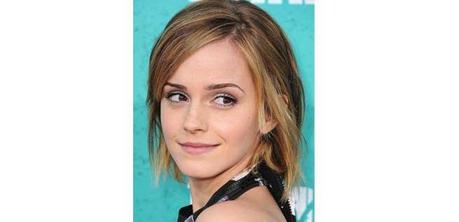 2. Caramel Ribbon – a contrast of rich chocolate brown and warm caramel is one of the hottest hair colors this season. Perfectly suitable for those with short hair and fair complexion, this brunette shade brings out the seductive girl in you.
Also Read – Coloring Guide: How to get Pastel Hair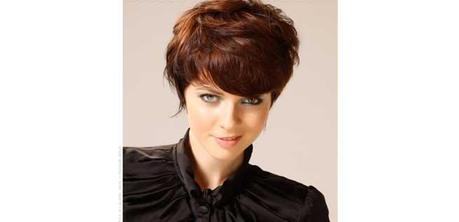 3. Enchanting Espresso – Sofia Vergara is one of the most lovable brunettes of Hollywood. And, what makes her look more adorable is her hair color. Wearing 'Espresso,' the Modern Family star looks dazzling. According to her stylist, you can also wear the same look. Just gloss your all hair in dark golden brown and highlight ends in medium golden brown, you are ready with your 'Sofia Vergara' looks.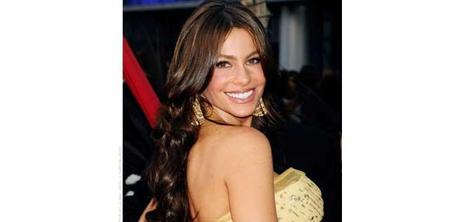 4. Natural Medium Brown – Feeling bored of your raven tresses and looking for a sexier makeover? Why don't you highlight your hair in natural medium brown shade, as Mila Kunis did! The stunning actress adds on to her sultriness with this new hair color.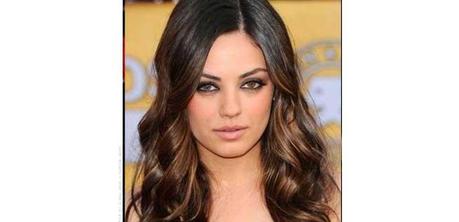 5. Sun-kissed highlighting – Welcome summer in a hot new avatar wearing this lovable brunette shade on your hair. Check the looks of Eva Longoria to know, how it'll look on you.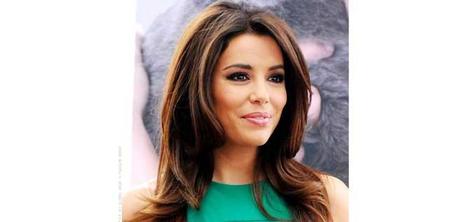 Also Read – How to Prevent Hair Color Fading?
6. Amazing Auburn – One of the boldest brown shades, auburn is the symbol of 'bold and beautiful'. This Reddish-brown color looks perfect in every hair cut and makes you stand out in the crowd.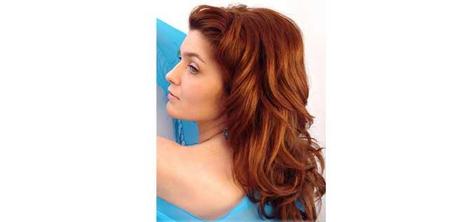 7. The Deep neutral – This is for all those who want to wear the bold shades of brown in a natural way. Apply single shade of deep neutral brown in layers on tresses and get a shiny and polished look.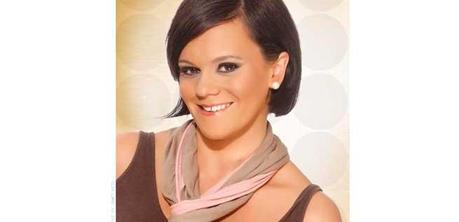 8. Honey Brown – This hair color could be better termed as a cross between 'blonde' and 'brown'. This looks is best suited on the pouty beauty Angelina Jolie but if you want to pull of the similar look, wear a lot of makeup and don't forget to highlight your lips.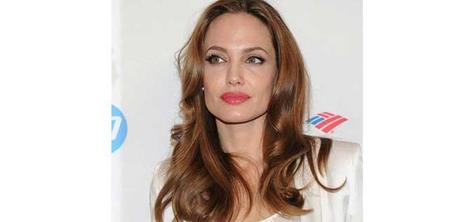 9. Chestnut Brown – Marked as 'every woman's brunette' by hair stylists, this hair color was brought in rage by Victoria Beckham – ex-spice girl and wife of much famous veteran footballer David Beckham. A mix of dark brown and caramel brown, this hair color looks more stunning with ginger highlighting.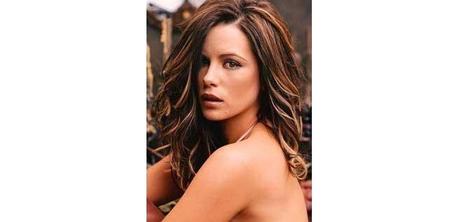 10. Cinnamon Hues – Go cinnamon this year! If you have long layered hair, coloring hair in slices of copper brown and dark blonde would be a great idea. It'll turn you in a brunette with sparkling hair…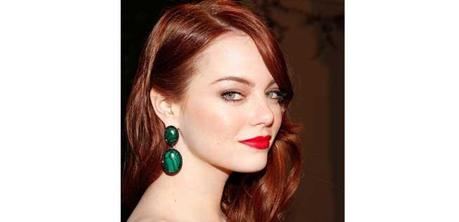 Also Read – 9 Important Factors to Consider Before Coloring Your Hair