An interesting trend appears to be emerging and frankly we couldn't be happier about it! Let's face it, the most comfortable clothes we own are our pyjamas, they skim all the wobbly bits we like to hide and we can lounge in them to our hearts content. But how would you feel swapping your LBD for a pair of pyjamas on a night out? That is exactly what top designers are suggesting right now.
Celine's 2012 Resort Collection has just been released including this key look, clearly inspired by the lavish comfort and carefree style you can only obtain from luxury pyjamas.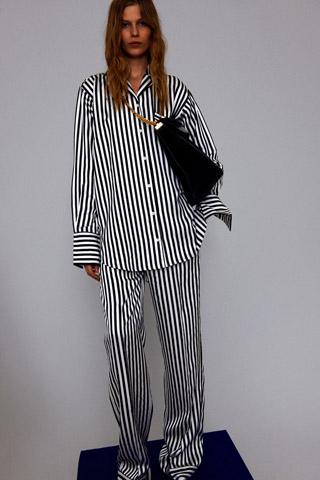 Preppy designer Tommy Hilfiger has also embraced this look and channelled it in his AW11 Ready To Wear Collection. Slouchy trousers are teamed up with pyjama tops, and even gowns are worn as day wear.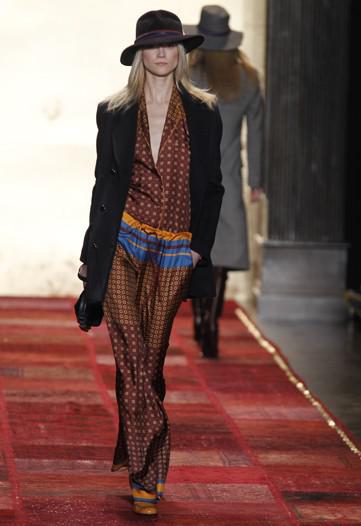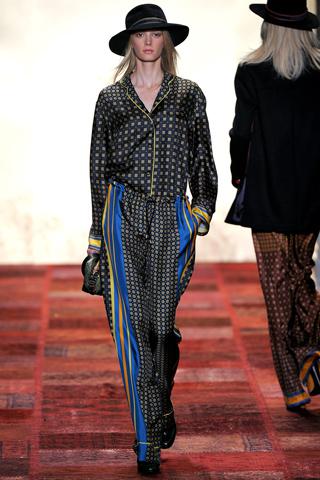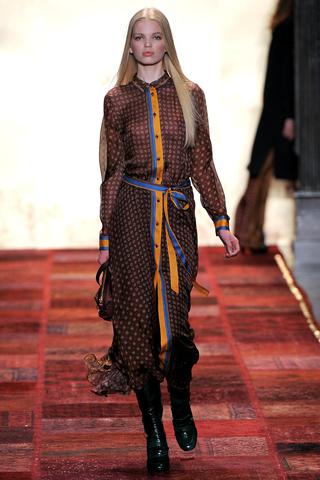 As androgynous fashion statements go this is undeniably one of the cooler ones. For women so sure of themselves they can hit the tiles in their nightwear (after all, what is sexier to a man than a woman in nightwear?), this look is driven by pure luxury. Of course, you cannot wear just any nightwear. Silk is the order of the day and it must be accessorised with bold and chunky cocktail jewellery. Spindly high heels are also a must - of course any flat shoes will resemble slippers. When choosing a print, think stripes, paisley and opulent colour.
At Idlewild London we have a vast selection of silk nightwear for achieving this trend, and we also stock silk kimonos that are perfect for throwing over as a top layer.