Apple or Samsung? Debates, legal processes, compromises and media battles… Who will win remains to be seen, but in the meantime consumers will not stop buying their premium products – smartphones and tablets.
No matter if you choose an Apple product or a Samsung product, you will definitely be pleased with their performance and their design. So in order not to make this choice even more difficult, famous Italian manufacturer in the field of mobile accessories, Puro, designed portfolio case model and made it available for the most popular devices from Apple and Samsung: iPhone 5, iPad Mini, Galaxy S3 and Galaxy Note 2.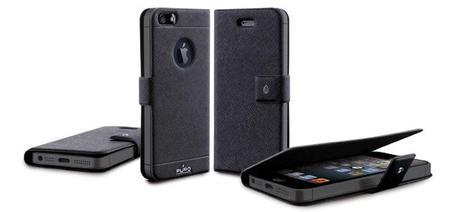 Puro Ultra Slim iPhone 5 Case
The Puro Slim iPhone 5 case is one very stylish case, made of high quality faux leather with a magnetic flap closure that protects your iPhone 5 in a practical and safe manner. The inside of the case features reusable 3M adhesive sticker, which guarantees your device will stay in place, and it leaves no sticky residues after removing the device from its case.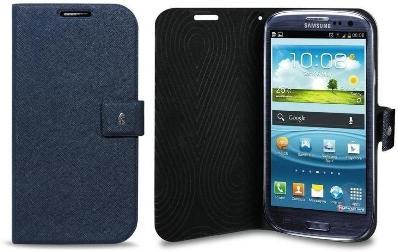 Puro Ultra Slim Galaxy S3 Case
Galaxy S3 Booklet Slim case has the same features; the elegant lines of the case perfectly follow beautiful curves of the S3. The case fits like a glove to the contours of S3 and provides complete protection for your device. You will have free access to the functions of the front panel and connector for charging.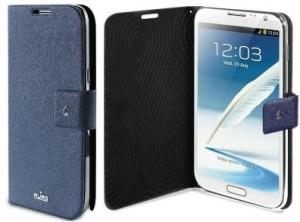 Booklet Slim Case for Note 2
The same features are present with Puro Slim Galaxy Note 2 case, while the iPad mini case is a little different because it comes with a folding standthat will facilitate the use and handling of your tablet. All the cases feel very nice in the hand and they do not add much thickness or weight to your phone / tablet.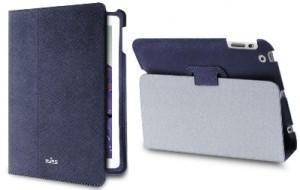 Puro Folio Case for iPad mini
All these models of Puro cases are available on MyTrendyPhone UK!