I have three comic books on my pull list for today's New Comic Book Day, which happens to be every Wednesday. I think I'm going to make this a regular feature. So here's what I'm reading right now:
Lady Killer #4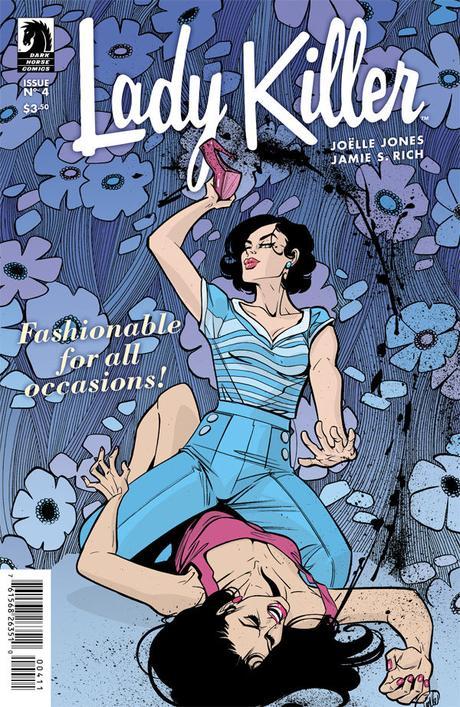 I've really been enjoying the Lady Killer series from Joëlle Jones and Jamie S. Rich. In this issue we're introduced to another female assassin. Lady Killers sticking together (even if it doesn't seem that way from the cover). I believe there's only one more issue left in this series, but if Josie survives the hit on her, hopefully, we might see another series in the future. I will definitely be watching for Jones' other works, since she is the writer and artist for this series.  
The Dark Tower: Drawing of the Three – House of Cards #2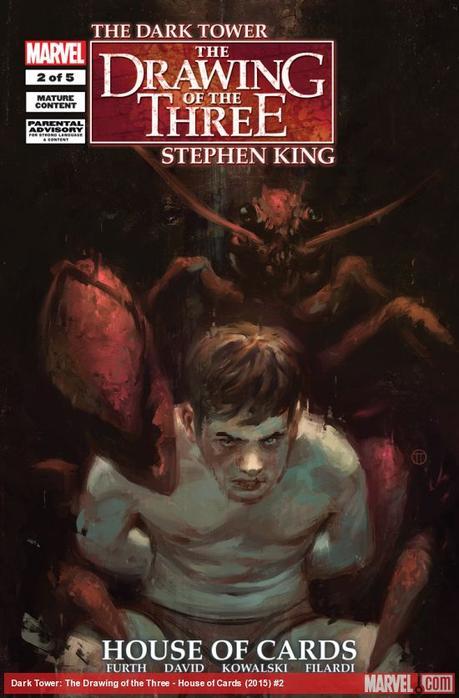 Long title for a little comic! The Dark Tower book series is a favorite of mine. I enjoyed the graphic novels detailing Roland's past and I'm happy to now get a look at Eddie Dean's back story. We never get a good look at Roland, but we do of the scary lobstroities. I also really like when at the end we get to see the rough drafts and sketches along with the final product.
Spider Gwen #3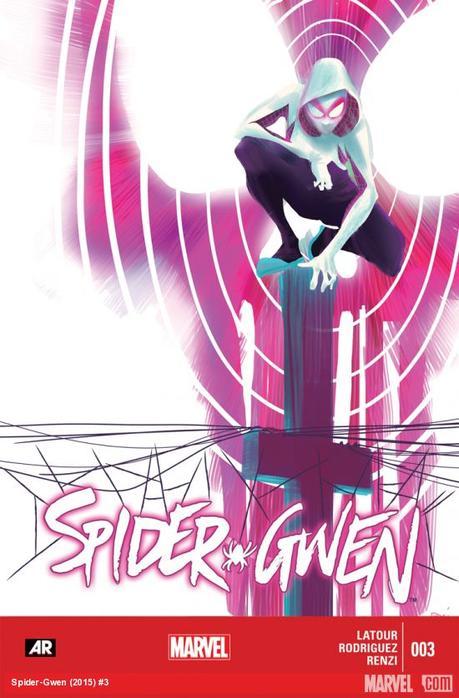 I REALLY love Spider Gwen and think it has an awesome story, amazing art and it's definitely going somewhere. I didn't think the April Fools joke at the end was that funny though. It was the next issue's cover, only they added a beard on Gwen and called it Spider Gwen Man. Sorry guys, but that falls a little flat with me.
~Laura