Prototype was a title that earned mixed reviews, some people even labeled him boring and repetitive. However, Alex Mercer gave us the opportunity to experience an amazing scenario: what if one day we wake up with superpowers?. The second part of the series is looking to accomplish something similar but with a different dimension and perspective. This is due to the introduction of a new protagonist, Sergeant James Heller, a man who seeks revenge for the murder of his family and has been infected by the same type virus that Alex gave her terrible powers.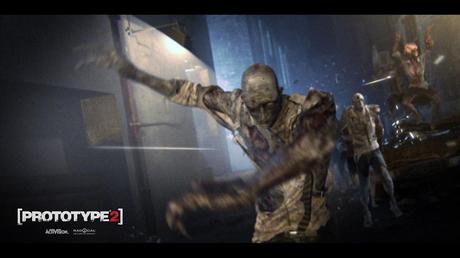 James Heller has a different way of seeing the world and responds to threats very different from Mercer. Heller is a U.S. Army Sergeant who returns home only to find that his wife and daughter have been murdered by mutants created by a mysterious virus. Following the media coverage and military reports, Heller discovers that the supposed origins of the epidemic is Alex Mercer and decide to take revenge on him.
Check out the trailer and feel the rivalry described above.
Among the new game mechanics, there are important goals to achieve related to certain members of Blackwatch, an armed group responsible for repelling biological threats in the U.S., as well as Gentek, its scientific division. To accomplish this, Heller can access the Blackwatch's satellite communications system, where activity data achieved in this group is involved. Your task is to find those targets, catch them and eat them to get the information they contain and terminate its operations and projects. The interesting thing is that to locate the targets, the protagonist will have to send an electrical pulse through the Blackwatch communications network that will travel to the target in question and then return to its point of origin, which allows to precise the location, similar to the operation of modern sonar systems.
Prototype 2 will introduce a new element called mutations, which basically consists of a personalization system for the protagonist through which players can change their powers in much more detail, so that designing a killing machine that fits your needs. Like its predecessor, the game mechanics will decide whether to tackle missions covertly or with tentacles that helps you break heads in two like a katana on watermelons. Of course, this decision will have much to do with the difficulty encountered when performing certain activities vital to the success of his mission, since the reaction time of enemies is very good and among longer it takes to realize the presence of Heller the less chance they will have to organize a violent response.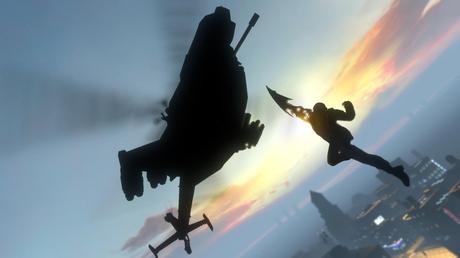 Besides the bloody powers, Heller will have access to an entire arsenal of various tools of destruction. However, the developer revealed that its effectiveness will vary depending on the type of enemy we face. This is intended to prevent players from exhausting the use of a single weapon throughout the game without giving opportunity to others. This mechanism, coupled with the ability to choose weapons from a radial menu, help the player to adapt instantly to any threat throughout history.
Another new development is that Heller will have the option to ask for help in desperate situations, which basically translates into getting a small army of mutants that proceed to soften enemies and control them when their numerical advantage is very high, giving the protagonist opportunity to regain some ground and prepare to deliver the final hit. Once Heller made the call, may instruct his minions to concentrate their attacks on a given target and even help neutralize air targets, while he is engaged to undermine the enemy's main forces.
The new release of Prototype is available since April 24 for PlayStation 3 and Xbox 360, so you might want to start to make room in your schedule and budget.