I had a nice long weekend of protesting animal captivity!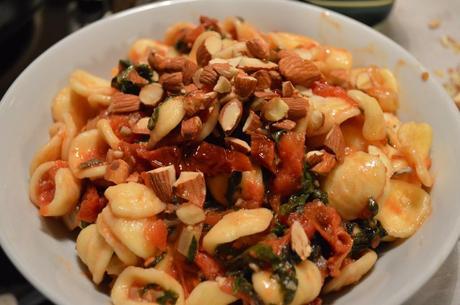 First though, I started the weekend with a little recipe testing for Cupcakes and Kale. This pasta dish was delicious!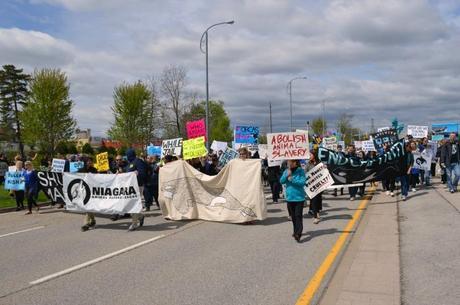 On Saturday, a few friends and I woke up WAY too early to catch a bus from Toronto to Niagara Falls for the March on Marineland, organized by Marineland Animal Defense.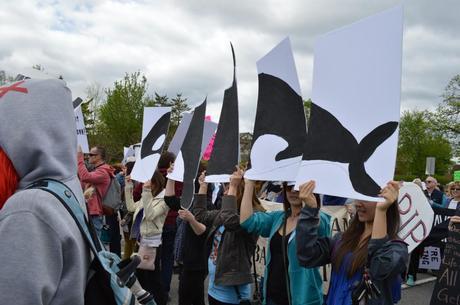 Really cool mulit-person orca sign amongst the crowd.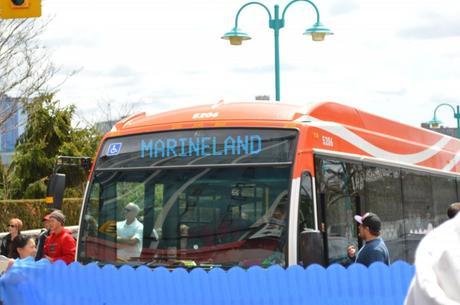 We blocked traffic at some spots. This bus was headed to Marineland. Boo!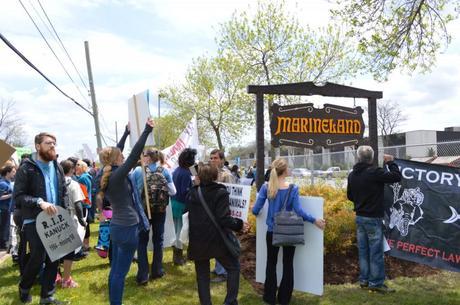 The protesting continued when we got there. Honestly though, I was so exhausted I just wanted to SIT and EAT, so that's what I did. On the ride back to TO, most of us zonked out right away.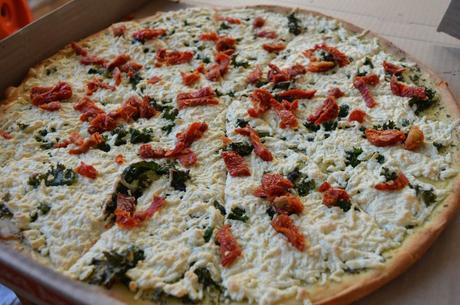 Post-protest pizza (from Magic Oven) is 10 times as good as regular pizza, I swear.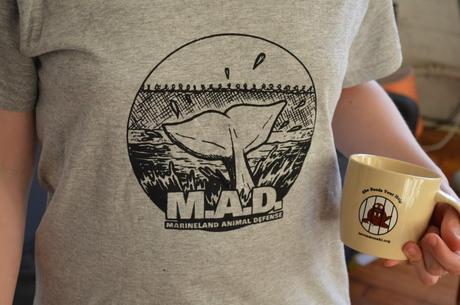 I got a M.A.D. t-shirt while I was there and someone gave me a Save Smooshi mug.
No pictures, but Sunday I went to Green Earth for a late lunch then caught The Grand Budapest Hotel at Rainbow Cinema with Marissa. Great film. I love Wes Anderson's films so much.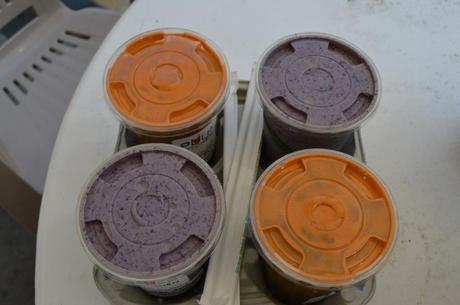 Monday breakfast from Pulp Kitchen. Orange Hella Skeletons for our lovely neighbours Sara and Howie and purple Omega Jams for Chad and I.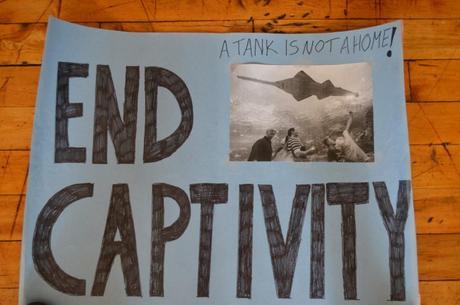 I modified my sign from the Marineland protest and switched it from a photo of an orca to one from Ripley's Aquarium.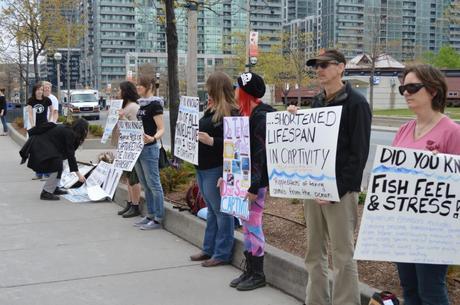 Protesting animal captivity outside of Ripley's Aquarium with TARA. I wish there had been more people but we held our own and had quite a few encouraging words from people going by.
Hope you had a good weekend!
~Laura