The wedding color by excellence, white is a deeply romantic and soothing color. Used for centuries to represent purity, chastity, love and harmony, it should come as no surprise that most couples choose to go for an all-white decor to mark their special day. After all, nothing infuses class and elegance as much as a white-themed decor.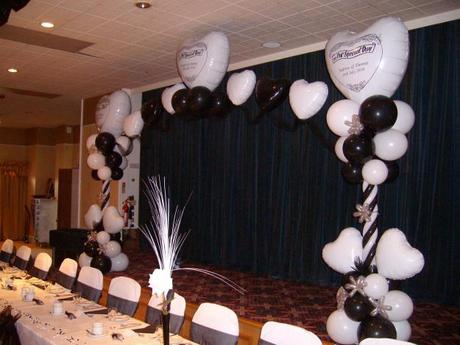 However, while this particular hue certainly has its advantages, there are quite a few factors that you should take into consideration before scuttling down the all-white path. Indeed, in some cases, this color might even end up in disaster. This is why it's extremely important to really weigh the pros and the cons prior to making a final decision.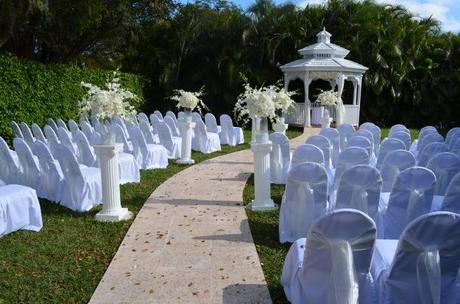 Pros
Airy and elegant: If your wedding venue is on the smaller size, going for an all-white decor will definitely bring an airy feel to the room in general. Best of all, it will most certainly infuse quite a lot of airiness and trick the eye into believing that the room much larger than it really looks. By this token, an all-white decor might even be more budget-friendly since you won't have to rent an overly-large space for the reception.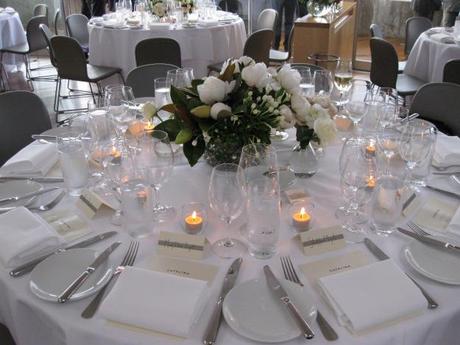 Age-old symbol of purity and love: Because of its symbolism, a white themed wedding will undoubtedly bring an age-old charm and flair to your special day, while enhancing the overall romantic atmosphere. There's no denying it: white is the purest, most calming color that exists and infusing this hue into your special day may result in quite a spectacular visual effect. It's no wonder that in some cultures, even the groom chooses to don a white tux to match the bride's dress.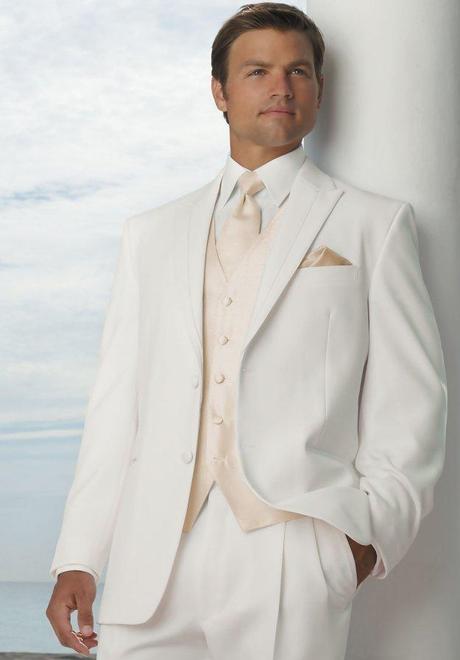 Cons
Extremely prone to spills and other accidents: On a darker note, as pure as a white-themed wedding might look, it's not exactly the most stain-resistant color out there. This can be quite problematic, especially if you're inviting children to the reception. Also, a white wedding dress can be much too easily ruined because this color tends to reflect sweat, stains and other spills more than other hues. If you're concerned about such accidents, don't hesitate to omit the white altogether. A less drastic touch would be to go for a blend of black and white or even white, red and black to minimize the risks of accidents.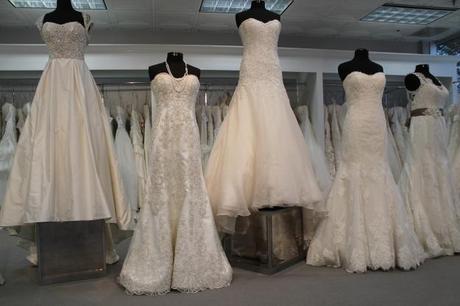 Not the most flattering color: The sad truth is, white is an extremely unforgiving hue. For example, if the groom is trying to hide last night's beer belly, a white tux will ultimately draw attention to the problem areas and may even make someone appear much larger than he or she really is. Having said that, if you're one of the lucky brides who feels completely at ease in her skin, no matter what size you are, then kudos to you! The important thing to remember is that you should don a color which makes you feel attractive and confident so if white's your color, then by all means, go for it. However, a more insecure lady might feel better in an ivory or even white and gold or white and silver wedding dress.