Hey all!
As I starting to pay more attention to my skin and skincare products, makeup took a back seat. I was not interested in wearing face products such as foundation and concealer. I felt, they did not make me feel any better, which, I realized was, due to the fact that I was dealing with a lot of skin related issues. I completely stopped buying foundations and concealers (this was also because, I was not able to find a proper match for my skin). That said, I still continued hoarding lipsticks (which are my most favorite makeup item, my weakness) and somehow eye shadows (I don't wear eye shadows much!).
Long story short, despite focusing on skincare, I ended up with a lot of makeup. Way too much for a single person, who does not wear makeup on a regular basis.
So, this year, in an effort to use up my makeup products, I am joining along, and launching My Project Pan 2019. I want to share and document my journey on this blog and will also post pictures on my instagram account, handle :
shruthivenkatesh25,
if you want to follow along.
I am grateful to the reddit community 
MakeupRehab
. That is where I first read about "Project Pan".
I think I get to make my own rules. And mine are very simple right now. I pick a few products from each category of makeup and use only those chosen ones for a month, straight. And choose another set of products that I want to use up for the next month and so on.
I will check back by the end of each month and report how it went, probably do mini reviews.
So for February 2019, here are my picks.
Lips
:
Bite beauty matte cream lip crayon in AUBERGINE
Bite beauty line & define lip primer
NYX whipped fouette in PLUSH
NYX lip liner in PEEKABOO NEUTRAL
Pat Mc Grath matte trance lipstick in FLESH 3
Buxom plumpline lip liner in DOLLY DANGER
IT Cosmetics je ne sai quoi lip treatment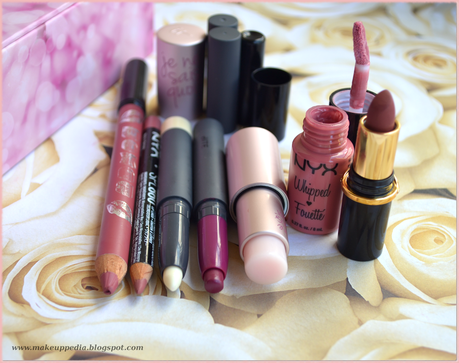 Eye shadow
:
IT Cosmetics naturally pretty vol. 1 matte eye shadow palette
Maybelline color tattoo eye shadow in BAD TO THE BRONZE 
Kryolan VIVA brilliant color in ANIS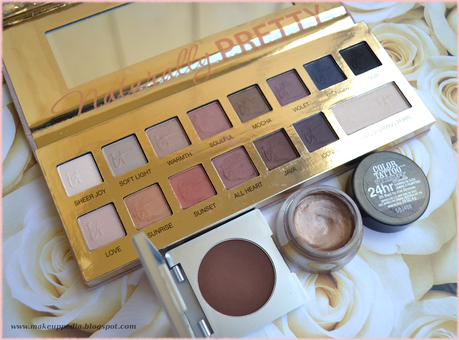 Mascara
:
Urban Decay perversion mascara
Too Faced better than sex mascara
Georgio Armani eyes to kill mascara
It Cosmetics super hero mascara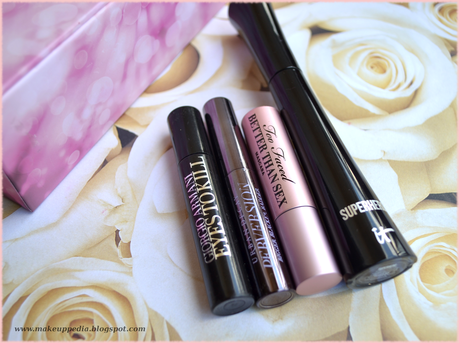 Face products
:
MAC studio fix fluid SPF 15
Too Faced born this way multi-use sculpting concealer
MAC pro longwear concealer 
Physician's formula mineral wear face powder
Colorpop supershock cheek highlighter in WISP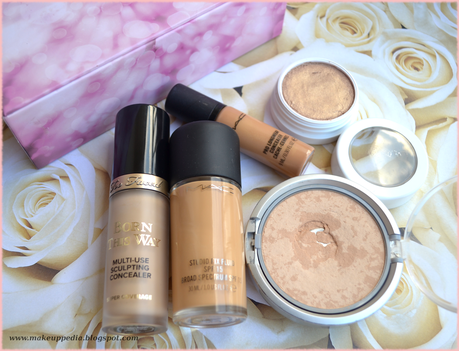 Nail paints
:
Revlon nail enamel in TOTALLY TOFFEE
Wet n wild megalast salon nail color in PRIVATE VIEWING
Marc Jacobs enamored hi-shine nail lacquer in BLANCHE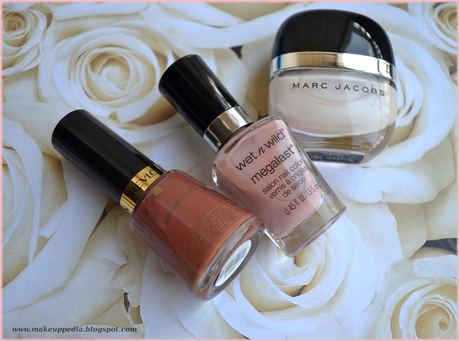 I am excited for this project and hoping to discover and rediscover a lot of favorites along the way.