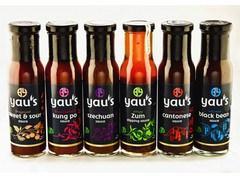 At last Winters Good Food Show we picked up a couple of bottles of Yau's sauces. The range was developed by Bonnie Yau who grew up in Vietnam. She started off her food career in specialist oriental shops and then opened her own takeaway, but with a slight twist on the usual Chinese. All her sauces are prided on being MSG free, gluten-free and low in fat, which makes a change from the gloopy sickly sweet sauces that can be the norm from a Chinese in the UK.  I for 1 really love Chinese and Vietnamese food, but recreating great sauces and dishes at home is not always a quick experience and often takes a while. This is great from time to time, but lets face it on occasion we all reach for that jar or bottle of ready-made sauce, whether it be for Chinese, a curry or a pasta sauce. In the Chinese market I've yet to find a range of sauces that I truly enjoy, particularly sweet and sour, which is a cliché I know, but I love the flavours.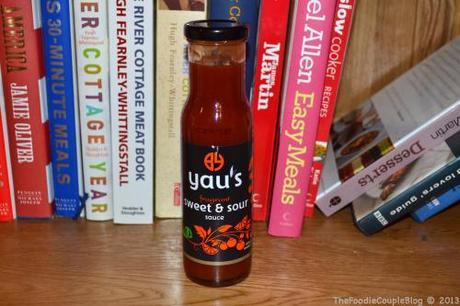 In Yau's Sweet and Sour I believe I have found a really great sauce. Its sweet without being sickly and has the under currents of sour and salt that is needed. Its thick and coats the ingredients well without being sticky or gloopy. A real winner. I used the sauce making sweet and sour chicken with fresh chicken breast, fresh pineapple chunks, red and green pepper and onion chunks, stir fried off, and when cooked simply add the sauce, bring it up to temperature and serve!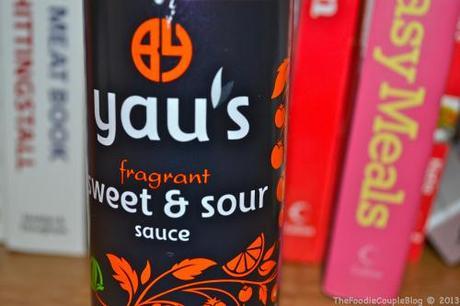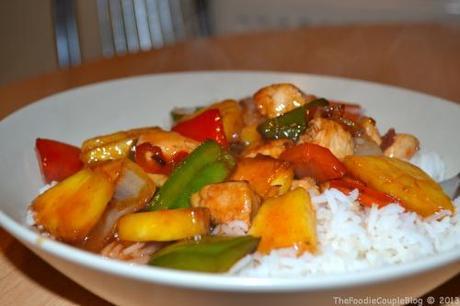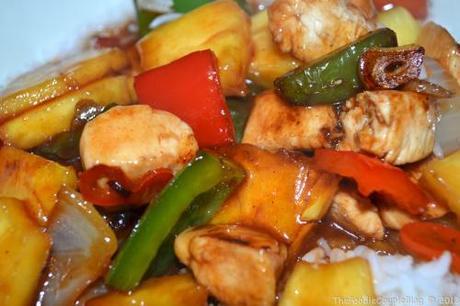 As well as the sweet and sour sauce we tried some of the Zum Dipping Sauce. This is intended as a marinade, dip or dressing rather than a sauce. This is so fresh and light and went perfectly with spring rolls, and I also dressed a Thai Style Salad with it and it was delicious. A really good balance of the Holy Grail combination of salt sweet sour and heat.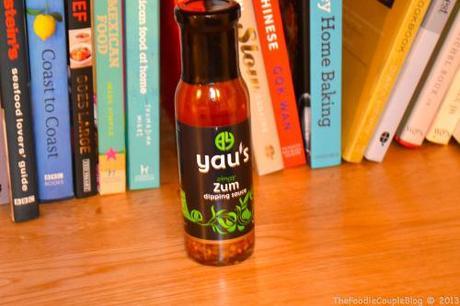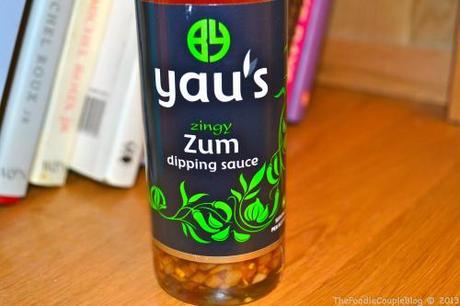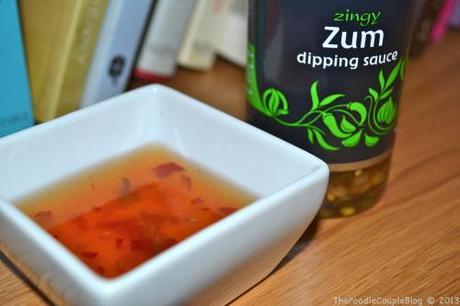 I would really recommend trying some Yau's sauces. Have a look at the product range here. They're really handy to have in the cupboard for those days when you want someone else to do all the work for you!
Disclosure: We purchased these products ourselves, and just really liked them so wanted to write about them!