I recently received one of THE best things in the post. A lovely big hamper of chocolates. What more could a girl ask for?!
These particular chocolates in question were from Thorntons, one of their Personalised Continental Selections as well as their 'Fantastic Chocolate Fix' Hamper (just keeps getting better right?)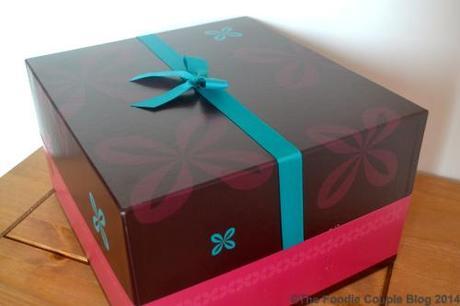 I never knew that Thorntons did hampers of chocolate, but it turns out they do quite a few! Perfect for a present for that chocolate lover in your life, or just as a little indulgence for you.
Lets have a little closer look at what delights were in my Fantastic Chocolate Fix Hamper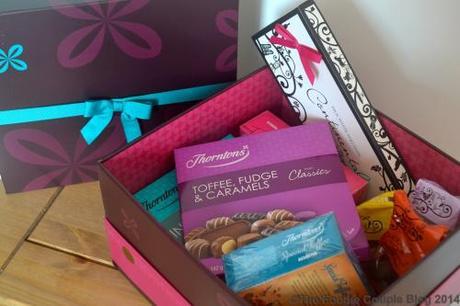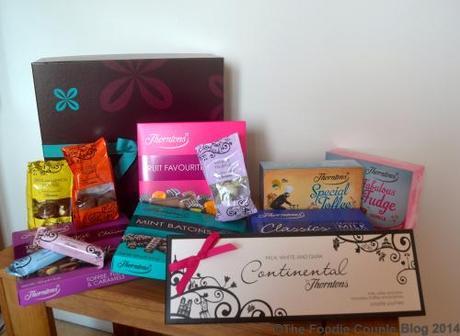 The hamper was packed with goodies;
Continental Milk, White & Dark Collection (150g)
Assorted Special Toffee Box (500g)
Classics Toffee, Fudge & Caramel Collection (142g)
Classics Fruits Collection (143g)
Classics Mint Batons (135g)
Classics Milk Signature (276g)
Vanilla Fudge Gift Box (350g)
Continental Chocolat Riche Bag (93g)
Continental Sicillian Lemon Mousse Bag (108g)
Continental Vanille Truffle Bag (103g)
Continental Alpini Bar
Continental Viennese Bar
Whatever your favourite, it is sure to be catered for in this box!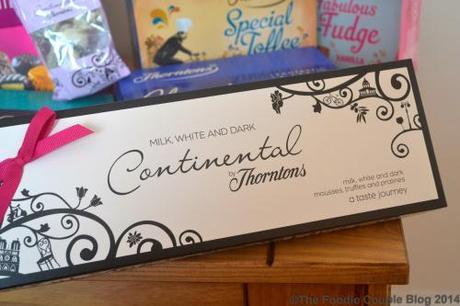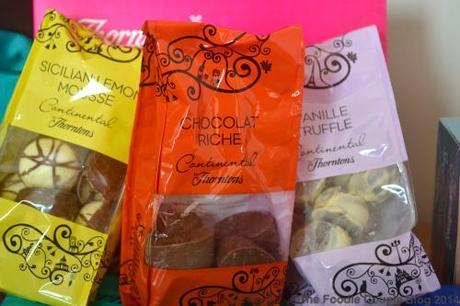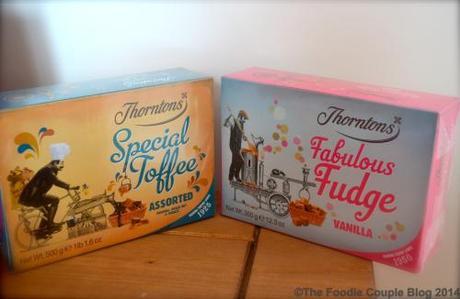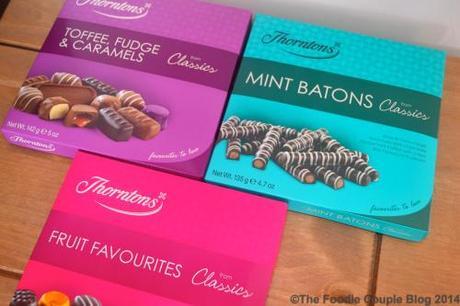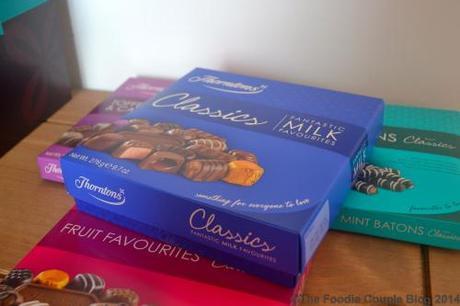 I don't' need to really tell you about the quality of the chocolate, we all know that Thorntons is excellent quality. I was delighted with the  box of special toffee – it brings back great memories of my childhood; I spent a lot of time with my nan in the school holidays and she would always have a box of Thorntons treacle or mint toffee on the go!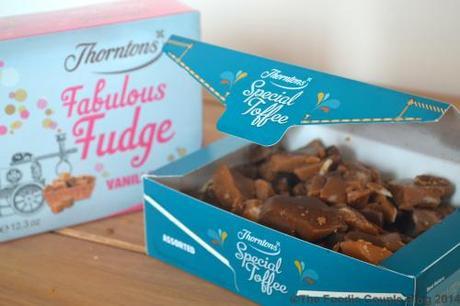 The hampers come in a range of price brackets, so you will always be able to find something to suit your budget.
As well as this we tried the Thorntons Continental Selection. This contains my favourite ever Thorntons chocolate, the Viennese truffle. I always think of the continental selection as Thorntons signature chocolates, so its always my go to box when I'm buying a present. You can have a personalised message of your choice printed on the sleeve of the box, which is a lovely idea if you want to get the chocolates as a present, or a thank you gift.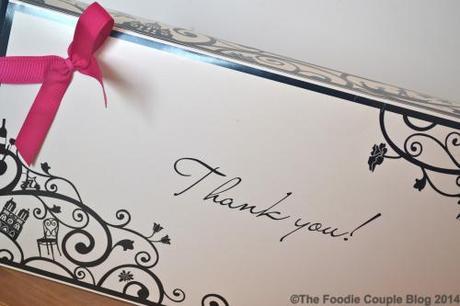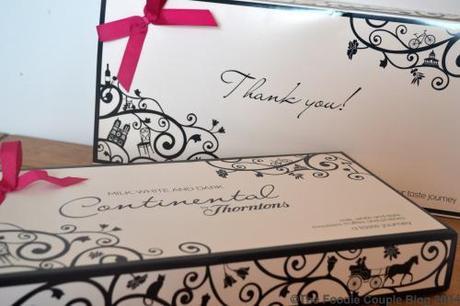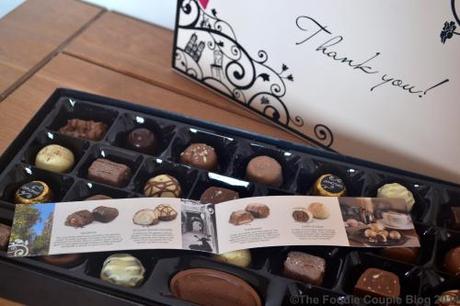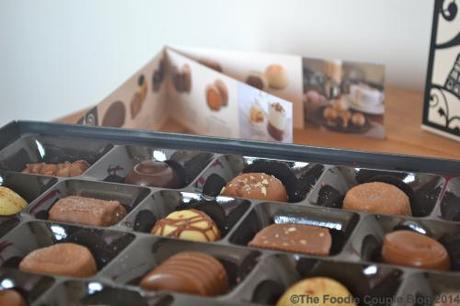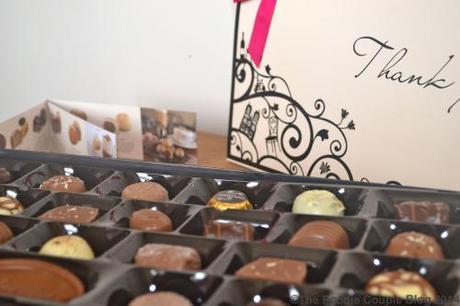 Thorntons chocolates and hampers make great presents for all occasions. They even do themed hampers, for example for Fathers Day, some of the hampers came with with option of beer or whiskey! They all do all sorts of special occasion hampers – Get Well Soon, New Baby etc, so I reckon if theres a special occasion you can think of, Thorntons will probably have the perfect chocolate hamper to accompany it!
Disclosure: We were sent these products for review. All opinion expressed are honest and our own. We were not required to write a positive review. No other compensation was received.