Love Pickle was founded in 2013 by Michael Sohel. After leaving behind a job in the City, his quest was to bring to market an old family recipe – a unique chilli and tomato pickle. This pickle won a Great Taste Award AND a National Chilli Award in its first year of trading. More recently the same team have bought Love Chutney to the range also –  a premium tamarind chutney.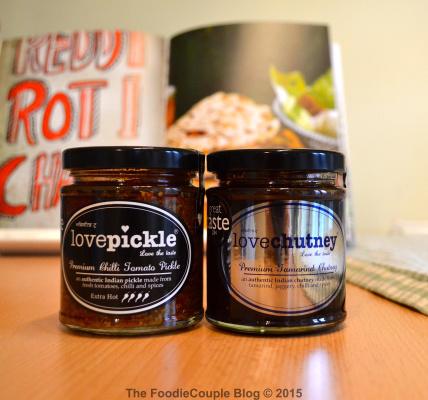 The company were kind enough to send me a jar of each to try out to see what I thought, following the launch of their Love Chutney.
The first thing to say is, I really like the design of the jars. Its bold and simple, but grabs the attention  – certainly something I'd be drawn towards in a shop.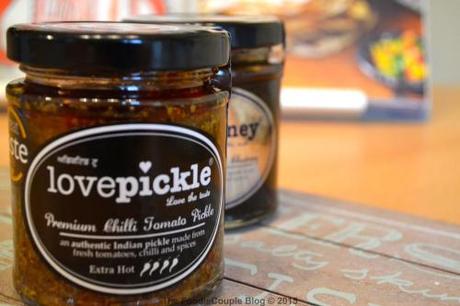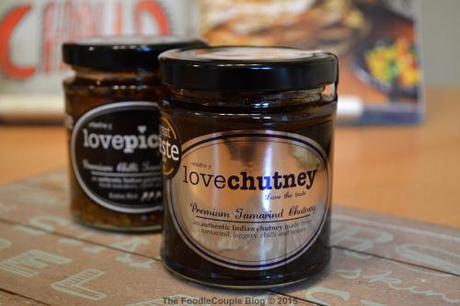 I first tried the Love Pickle – which comes in 5 'strengths' from Mild to Super Hot with different coloured corresponding labels. I received the Extra Hot, which I think is one step down from the Super Hot. The love pickle is an 'authentic Indian pickle' made from ripe tomatoes, fresh chilli's, garlic, ginger and a selection of spices. I usually avoid the 'pickles' when I go for an Indian, but if this was the one being served I would ask for more – it really was excellent.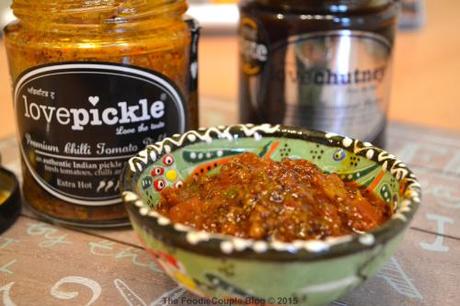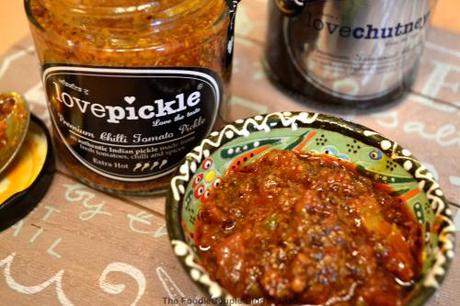 The Love Chutney I must say was the one I was soon looking forward to trying as I have a mild addiction (who am I kidding? its a MAJOR addiction!) to tamarind at the moment. This chutney is made from tamarind and jaggery along with speical blend of spices. A divine smell hit me as I opened the lid and I couldn't wait to try it. Again this was a delightful chutney – It would be great with cheese or to use as a glaze on meat as well as the more typical use as a dip or accompaniment to Indian foods.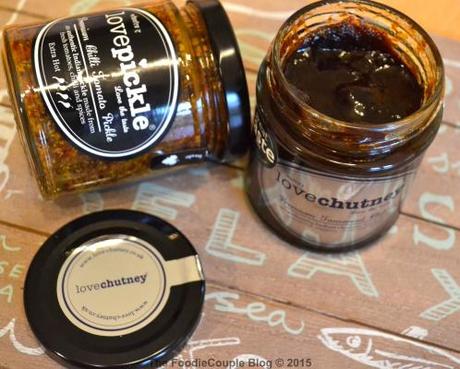 Definetly a couple of condiments worth investing in, in my opinion. They are available from many independent stockists and some online retailers too – check out their website for stockists and more information!
Happy eating :)
Roz
Disclosure: I was sent a jar of pickle and chutney to try out free of charge. I was not required to write anything nice – and I'm a bit of a condiment fiend, and very picky, so you'd know if I didn't like it.