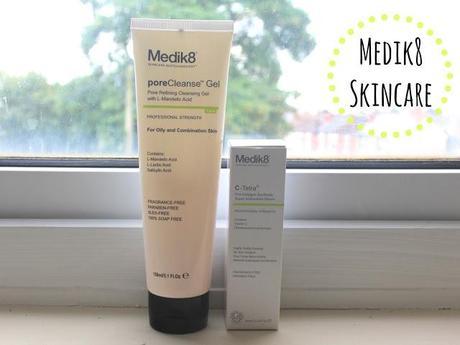 Medik 8 poreCleanse Gel and C-Tetra Serum
Hello All!
Well, the Summer has well and truly gone. It's pouring outside, the dressing gown is on and my nose has felt like a block of ice since I woke up. The only thing that looks good on me right now is my make-up (all arrogance aside - I've never said this before). 
T
his is because of 
Young Blood Mineral Cosmetics
and i
n my opinion, their make-up collection is amazing!
I've chosen to push aside all other foundations (Rimmel, No.7, MaxFactor, Benefit, Nars, Mac etc.) for this brand and even though it may be a little bit pricey, I have my reasons...
I've suffered with "problematic skin" ever since I can remember. When you're a girl, there is nothing worse than having shit skin. It's has been a never-ending nightmare and a constant battle with confidence issues. Now that I am 23, I just want it to all go away.
From creams to antibiotics to drinking an ocean full of water a day, going forth and back to the Doctors, nothing has ever worked for me, and so my mum recommended going to a local Spa clinic called Spa Beauty.
I was given a free consultation, where the girl (K) took a look at my skin up-close, identified my skin type and suggested the best possible treatments for me, which were Derma Brasion, Micro-needling and skin peels.
Derma Brasion is completely painless and works by vacuuming any dead skin and eliminates blocked pores. 
Micro-needling (only needs to be done once) is also completely painless and rejuvenates your skin to improve any scarring, wrinkles, fine lines etc.
Chemical peels however, are painful upon your first treatment but become bearable after the second one and as long as you have something to fan your skin down, they really aren't so bad. They have different types of peels for all skin problems. Having scarring on my face, I was given a peel for "problematic skin".
Of course K explained to me what the peel would feel like, how it worked (reduces any scarring and dark, stubborn marks) and whether I was okay with this before she put it on my skin. When she said it would "feel like "sunburn x4", I wasn't really sure what to expect, as being naturally tanned and all that jazz, I've strangely never been sunburnt and could only imagine. All I can say is I truly feel for you pale guys out there and have so much respect for Factor 50!
Depending on how bad you skin is, you can have anything from 3 or more treatments, which is recommended every 4-6 weeks.
I have had all treatments done three times (expect Micro-needling) and my scarring and skin has improved a hell of a lot. There are still a few stubborn scars on my lower cheeks but I'm going back for hopefully a final treatment at the end of September.
Chemical peels can range from £30 - £120, depending on what type of peel is necessary. I've had different treatments every time I have been (always including a peel) and I have paid no more than £70 for the whole lot. This also included a facial and a clay mask  each time (which smelt bloody amazing!).
Yes it is quite a price to pay and some of you may be thinking, "That is ridiculous, why the hell would you do that", but if you're truly that unhappy with yourself (like I was), sometimes you have to go the extra length to get what you feel is necessary. And to be perfectly honest, unless you have had "crappy skin" for a long time, you will never understand what it feels like. I think the £70 is totally worth it, as you get a whole bundle of treatments in every visit.
The thing I liked about 
Spa Beauty
 is they never once pushed me to purchase any of their skincare products. Obviously they were mentioned and K suggested what kind of products would help to improve "my kind of skin" however, she also 
suggested brands like "Simple"
 were fine to use. I did end up purchasing two products from their 
Medik8 Skincare
 range which were a face wash and serum.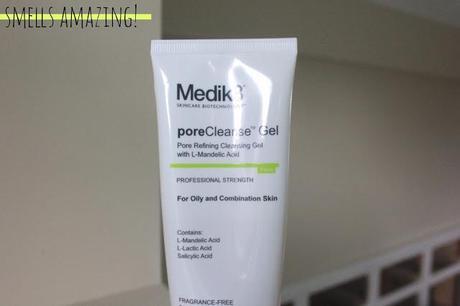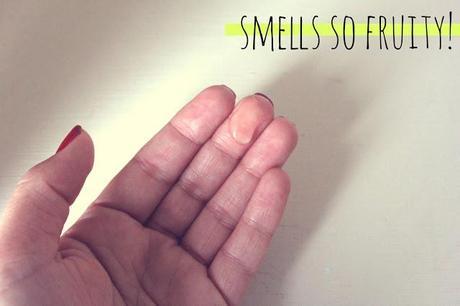 poreCleanse Gel - Pore Refining Cleansing Gel with L-Mandelic Acid
The poreCleanse Gel is applied like any normal face wash and it smells so good you will want to use it all day, every day. It leaves your skin feeling soft, really smooth and fresh.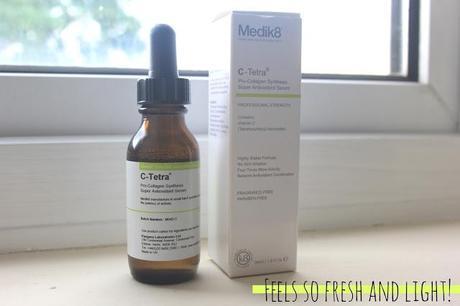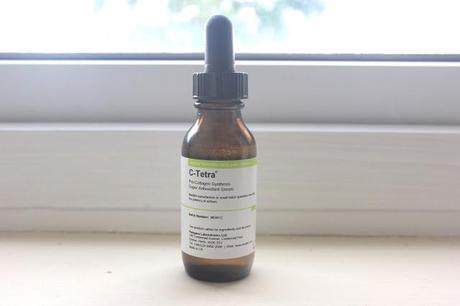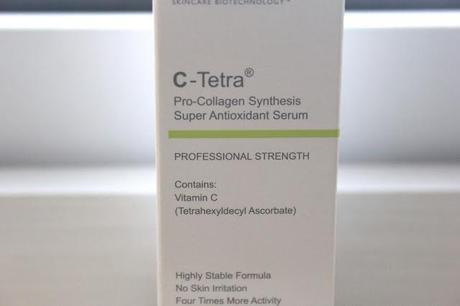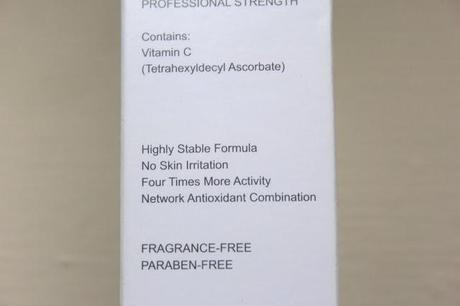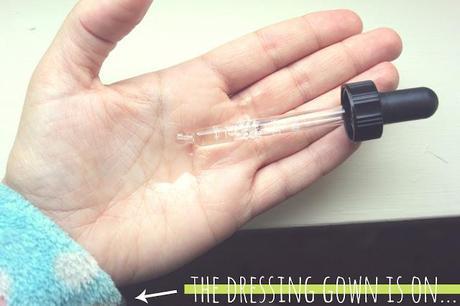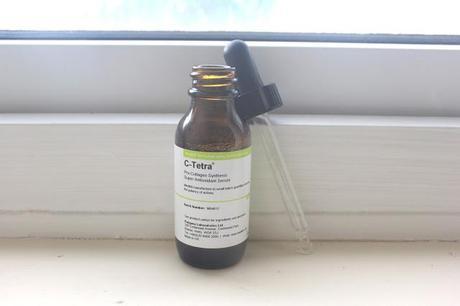 C-Tetra Pro-Collagen Synthesis Super Antioxidant Serum

The Serum is applied just like a moisturiser. You squeeze 3-4 drops in your hand and blend evenly across your face and neck and leave it to absorb for a few minutes. The serum is very light, leaves your skin feeling soft, smelling fresh and banishes any oiliness. I LOVE IT!

Altogether both products costed me £70, however you only need to use a very small amount of each product at a time. Some of you may think that's a lot of money for just two products, but if you added up how much money you spend on high street face washes and moisturisers in 3 months alone, Medik8 probably costs you the same amount and lasts you a lot longer.
If you have normal skin and are not prone to spots at all, then you're lucky enough to use whatever product you want but if you have skin like mine, you're better off spending the extra money on a product that can actually improve your "type of skin" 
and are scientifically
 proven to be more effective.

 
I think every one should take care of their skin. Whether you have a perfect complexion or not, you should protect it because you will regret it later on in life. It still annoys me now how some of my friends sleep in their make-up, do absolutely nothing to their skin and have the most perfect complexion! JEALOUS.

If products like Garnier and Clearasil work for you, then ignore this. Everyone has different skin and different products do different jobs.




Skin problems are usually caused by genetics and whatever your Doctor may say, your diet definitely plays a massive part so drink plenty of water and try to cut out the takeaways. 
Appreciate the skin you have now and don't take advantage of it.

Shop | 

Twitter

 | 

Facebook

 | 

Bloglovin'

 |

Instagram