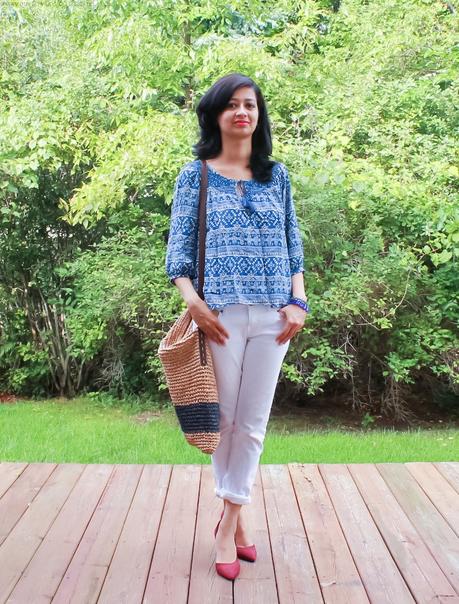 Happy Monday! The last week has been all about Diwali preparation (or Festival of Lights) and I have tried to keep up with blogging but writer's block and busyness have gotten in the way. Today, I am sharing an outfit from September this year.
It was what I wore on a road trip this year and with the El Nino in effect, I wouldn't be surprised if I can pull this off on one of the warmer days, yet again. I have paired a printed blouse from Forever 21 with a pair of white denim, a straw bag from GH Bass & Co (a steal) and a pair of burgundy pumps.
You can shop the outfit below and let me know your thoughts in the comments.