My regular non-lengthening mascaras are beginning to age and dry out.  So I decided to get an new mascara tube from a brand I've never tried, Prestige.  For Php450.00 from Beauty Bar, which is comparable to Maybelline's pricing, you get water resistant mascara in a huge non-tapered tube which I believe is bang for your buck considering the amount of product you get.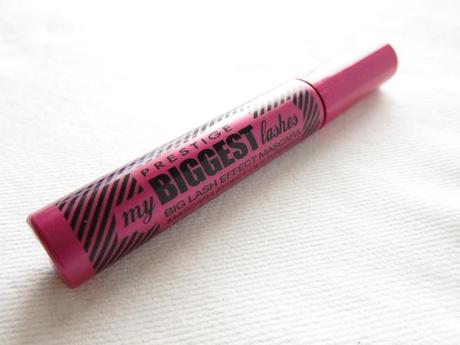 I first heard about this range of mascaras from Lisa Eldridge who over a year ago praised the Prestige My BLACKEST Lashes mascara and said she put it in her personal kit because she liked it so much.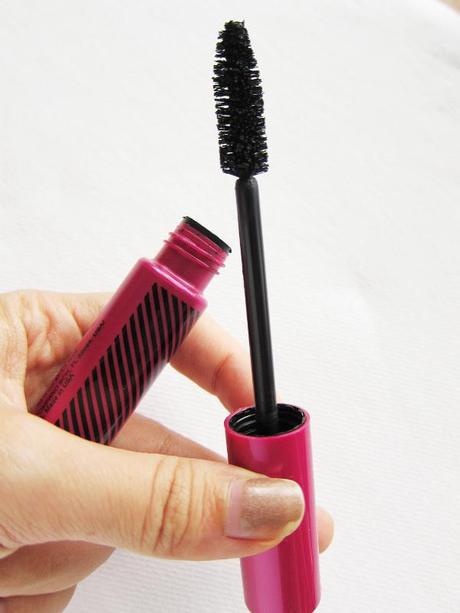 For me a brush like this is quite fine and I get my lashes coated faster.  With a huge tube you also get a huge brush, which may or may not appeal to some of you.  It's identical to the brush of the L'oreal Voluminous Carbon Black one I reviewed some time last year.  I do not recommend this mascara wand for girls with oriental eyelids whose lashes tend to sit more on the inner part of their eyelids.  Read more to see me put My BIGGEST Lashes on.
At the onset, this completely wowed me the way Benefit's They're Real mascara did, that formula I liked very much with BIG volume instantly but Benefit's price was too high for my liking at Php1,200.00.  When you first put My Biggest Lashes on you get what is promised, instantly bigger lashes and without clumps too.  Pardon the Eye of Sauron (sorry, my bad).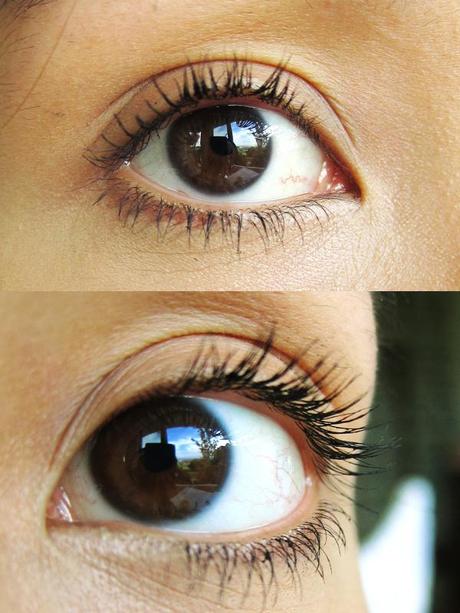 What I like about this is…people won't be DISTRACTED by my lashes, it makes a cohesive overall eye difference.  The mascara finish is significant but believable.  The last thing I want is for people to only notice my eyelashes, that's quite unnatural.  I cannot stand over-curled spidery lashes that take away from the natural beauty of one's eyes.  I only put one coat on but the formula is buildable and water resistant enough to withstand a few tears but much easier to remove at night when taking off one's makeup.  It provides a good balance of volume and length and the formula is a mild one without a fumy scent that doesn't feel heavy on my lashes.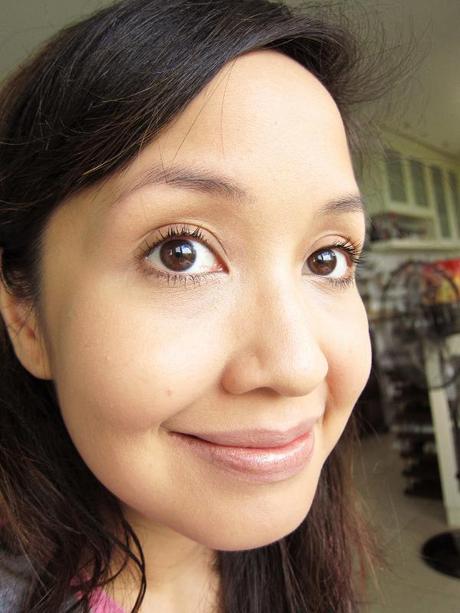 There's only one con I've found with this, it doesn't hold curl very well, it has some hold but not the stiff kind(which is why it looks more natural), in fact I've seen it semi undo a curl when it was still quite new then I realized I had put moisturizer on my eyes beforehand (fool) so it cancelled out the effectiveness of the mascara the first time.  I believe with mascaras like this you just have to wait for the formula to dry up just a little bit and it'll begin to hold curl much better, the clump-free volume this provides is so wonderful.  What I do is I deliberately overcurl my lashes, put this on and then my lashes have a believable curl afterwards that looks more natural.  I cannot use it for my professional jobs because of the weaker hold on curl but I'm still glad I have it because look at this more proper photo.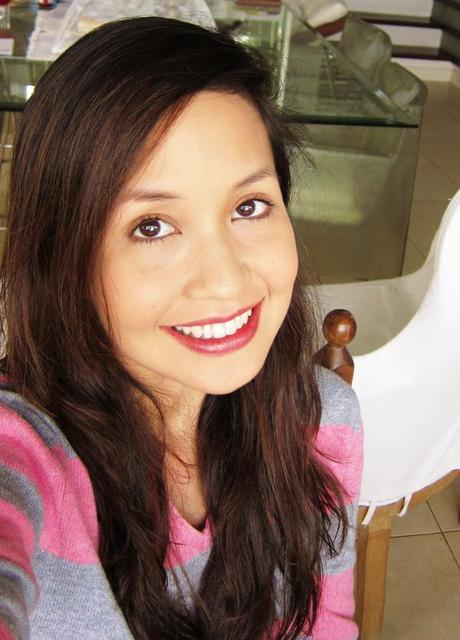 My lashes look feathery soft and not dripping with mascara.  It's a proper mascara for work, dates, and family gatherings where you want to look like a more polished version of yourself.  Kind of like your lashes but better kinda stuff.  I like the fact that I don't need to tug at my eyes at night to remove this mascara but it's water resistant enough to not give me "panda eyes" either.  I'd like to try the My BLACKEST Lashes soon and see if that's a much better formula since a pro like Lisa actually put it into her own kikay kit.