Since I started blogging, I have been approached by some great brands/companies to sample products and write reviews. I was particularly tickled when I received an invite, almost 2 weeks ago, to sample products from Prestige Cosmetics. Before Sephora and Ulta were around we had the local drugstore as our beauty source. Prestige is a staple in the beauty industry, having been around for over 30 years now. For as long as I can remember, I would see Prestige in drugstores all over NYC. Lipsticks, liners and gloss have always been my favorite makeup item. I have, or have had at one time or another, one of the 3 from pretty much every brand that's been worth mentioning over the last 20 years. Some even longer because I remember my Mom buying me Ralph Lauren lip glosses when I was really young. Thanks Mom! XO
Bottom line is, if it's out there I've at least tried it. So of course I have some lip liners from Prestige in my stash! :-)
 I've gone through so many products in the last year, let alone the last 10, that it's hard to recall every single thing. Lol! But I know I've used their liquid eyeliners & eye shadows, both solid and loose, over the years and really liked them. They're not only a reliable source for makeup but they're extremely affordable and accessible.
What I have right now from Prestige are the Caberet, Bordeaux & Poppy lip liners. Poppy is this unique bright

orange

and I had just used it a few days before I got their email. I love this liner! I use it with orange shades and I will use it with a bright red lipstick to make a beautiful blood orange color. It's a nice break from the bluish reds I gravitate to, plus it warms me up right away. This looks especially nice with a bronze glow and minimal eye makeup. It looks like Caberet & Bordeaux are being discontinued on the website but don't quote me on that because I'm hoping I just read that wrong :-(
The lovely Carly from Prestige asked me what I'd be interested in trying and she was so generous in sending me this awesome package of makeup treats! I was happy to reconnect with the brand and try new products considering I'd always had good experiences with them in the past (and present) Everything came with a handwritten card (which we all know I love, love, love) (HI Carly!! Thank you so much! XO)
Ok, so onto my goodies!
 I took this Friday & posted it on my Instagram page just to show everything together :-)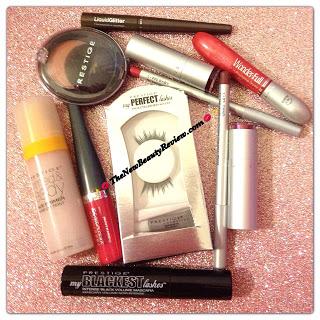 I didn't have this picture up for even 10 minutes before someone on twitter commented on the mascara being amazing! Lol! Well, I have used it all weekend and I concur, it is amazing. The brush is the perfect size and shape, the formula stays put without flaking or running and it gives great volume! I haven't tried the lashes yet but they are just the right size to throw on my ends for drama or even on my bottom lashes for a fun event or night out. I'll be sure to take pictures whenever I do use them because they're definitely playful! The primer I love and give absolute credit for making my makeup last 12 almost 13 hours. On Saturday I had such a busy day. I was everywhere and my makeup didn't budge. Especially the blush! My cheeks were still perfectly contoured at 12 midnight. Lol! My makeup didn't come off until I took it off. That's the sign of a great primer. I have to be honest, i didn't think I was going to like it because it felt slippery but it wasn't at all. It actually had a mattifying effect and smoothed everything over and my tinted moisturizer went on with ease.
 My BLACKEST Lashes (Mascara) $6.50 Primed & Ready (Face Primer) $11.50 My Perfect Lashes (Michelle) $4.25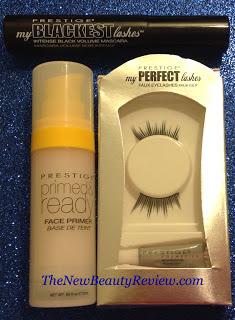 I don't discriminate when it comes to lip color. I wear everything! This time of year I will pull out the dark plums and deep reds and browns. I will wear bright colors still but I love my deep shades too. I noticed this year the runways were flooded with dark purples, black and deep plum shades. I have my fair share but I wanted something vampish. This Beet lipstick hits the spot! It's a rich burgundy but more on the red side, which I love!  I outlined my lips with a few strokes of the Bordeaux lip liner and voile! Vampy lips!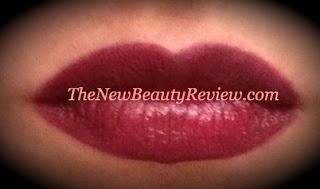 I skipped the lip liner and took a picture of a straight application of Aftershock  because I wanted you to see how bright it is! It's kind of shocking (pun intended) because it doesn't look this bright in the tube. I love it! It's a sexy hot pink that I used alone but then applied an application of the Vinylwear Extreme Gloss (in Fuchsia freefall) on top and it kicked it up a notch to super sexy! Lol! The gloss is so lovely and wasn't a runny mess but not too sticky either.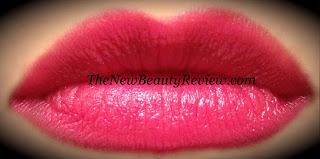 Both Classic lipsticks $3.95 each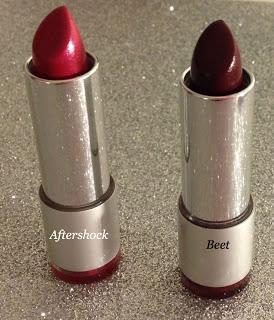 Wonder*Full Lip Plumping Gloss (Polished)
Vinylwear Extreme Gloss (Fuchsia Freefall)
$5.95 each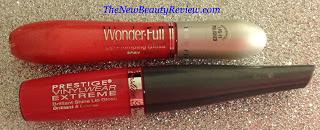 I had to try the lip glosses! The Vinylwear Extreme has a really soft texture, not too thick but just right. It has a nice faint scent of candy. I don't mind glosses having a nice scent but I get nausious with anything that smells too much like food. Lol! The Wonder*Full plumper really proved itself. It has the most delicious cinnamon, sweet smell/taste but it feels minty when you wear it. I've worn it every day since Friday! My lips did feel juicier but not swollen and painful like some I've tried! Lol! This is something I'd get in different shades just to have. I'd even feel safe to use this on clients because I know it wouldn't irritate them.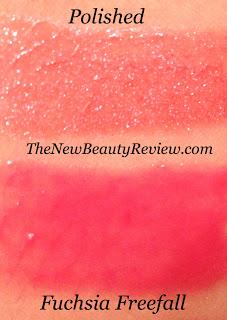 I used Sand lip liner and Polished gloss. I love this neutral combo! It was just enough color but not too much ;-)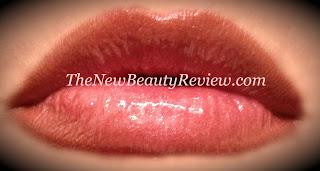 I could see in the picture that this wasn't actually a "glitter" liner but I knew it was metallic which I wanted. I have a lot of black, purple and glitter liners but nothing close to this color. Because it's not a solid shade, I can wear this with browns, taupes, smokey eyes, mauves or alone & it will pick up whatever other colors I'm wearing. This also didn't budge after 12 hours however it's not waterproof but did seem water resistant.
Liquid Glitter Precision Eyeliner (Eclipse) $5.50


These are all of my Prestige lip liners with the liquid eyeliner on top. These liners last all day. On Saturday when I used Sand with the Polished gloss on top, it stayed put and didn't feather. The other day when I used Poppy, it lasted all day as well :-)
When I was picking products I left Carly a note saying I thought Sand was a really neutral color & that I wanted to try it because I use colors like that on clients all the time. Well, Carly said it was actually their top selling lip liner. See? I know my makeup! Lol! :-)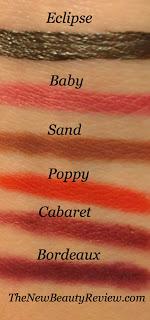 $3.95 each


Last but not least...Flawless Touch Blush (Sugar and Spice) This blush has the most delicate shimmer when you step out into the sun which I was surprised to see once I got outside because I didn't notice how pretty it was until I actually was outside. Maybe the lighting in my bathroom is off! Lol! I love that because it hugs your cheekbones and lets just the right amount of light bounce off your face so it holds the contour. This neutral shade would work for most skin tones I'm sure. I've also worn this for the last 3 days. It's like the perfect contouring/blush in one product. $6.95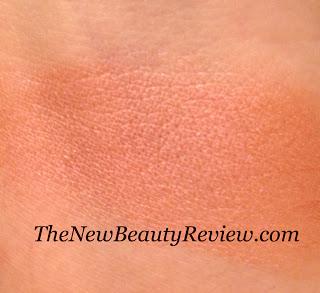 All in all the products are really fun and effective! I'm happy with everything I have and want more, as always! Lol! Their lip liners are some of my favorite textures and I'm absolutely in love with the plumping gloss!
Please check out their site and tell me what you end up getting XO
http://www.prestigecosmetics.com
Does anyone have a Prestige story? I want to know what everyone else has! ;-)
Keep it Prettie! *Stephanie*