Rudraksh showcases Limited Edition collection by veteran designers as part of their men's weekPune- 13th November'13-
Rudraksh-  hosts
men's week
and showcases collection of veteran designers like Rajesh Pratap Singh, Abraham and Thakore, Akaaro, Quirkbox, and Krishna Mehta- who do exclusive men's wear. The collection would be showcased from  15th November for a week  at their newly opened  pop up store at Koregaon Park- next to Westin. The collections by these designers have been created for Pune market keeping the aesthetic design sensibility. It would comprise clean cuts, perfect fits and structured silhouettes. The designers have taken inspiration from their Indian roots to craft artisanal garments that stand apart due to their faultlessly clean lines and careful detailing.   Subtle hues and use of whites can also be seen in this collection.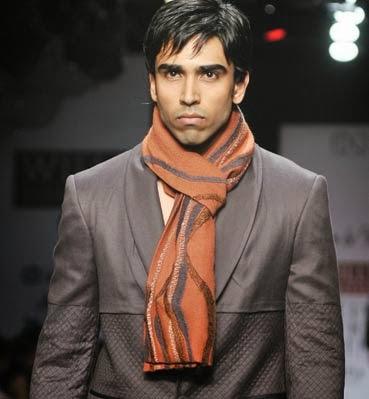 These collections would be on preview at Rudraksh from November 15
th
for a week where the store would be showcasing the finest merchandise and accessories. Clients also have a reason to celebrate as Rudraksh would also be taking custom orders during this week.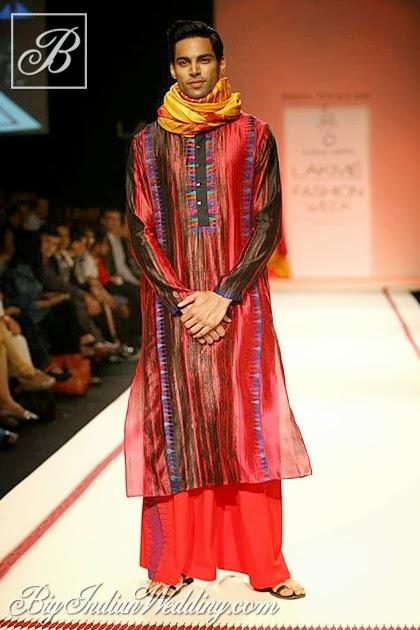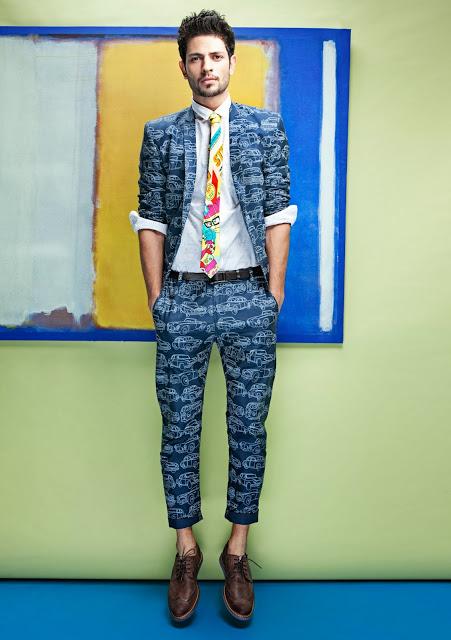 About Rudraksh:
The first multi designer store in Pune, Rudraksh has successfully bridged the gap in the Pune market that existed for quality designer wear labels. Rudraksh was inaugurated on September 7, 2008 at the hands of the very stylish & successful actress Karishma Kapoor. 
The store has brought to its clientele an array of collections of over 180 talented and well known designers from across India.
COLLECTION DETAILS:

Abraham& Thakore  -
 When the fashion world talks of minimalist geniuses, the names that occur to us almost instantly without a deliberate ponder, are those of Abraham and Thakore. Delving into the men's world, we found their love for clean cuts, perfect fits and structured silhouettes.  The subtle hues and the pleasantly overwhelming white create a harmony that ensures that these shirts and kurtas catch your eye. 
Akaaro  - 
Gaurav Jai Gupta of Akaaro has an interesting blend of cotton silks in his menswear line. Marked by a generic concept of color and material, Akaaro is intent on producing woven classics.
Krishna Mehta  -
Krishna Mehta is no ordinary designer. She may well be, ironically, the first lady of menswear. A passion for the 'core' of the garment, the textile, is what led her to designing menswear. Menswear tended to be comparatively minimalistic, sans "loads of work that loses the fabric", and therefore remains faithful to the textile. The first garment that she made was the kurta. Khadi, Batik, Jamdani, Bandhej, Leheriya etc. were the fabrics she initially used.
Quirkbox  - 
The greatest ideas known to mankind are born as unrealistic thoughts and sheer chaos. Quirk Box, the brainchild of two award winning, overworked, neurotic designers with excessive levels of creative insanity, is a roller coaster ride over a colourful rainbow full of pop, kitschy, loud, yummy, tangy products with a load of attitude and spunk. Fun mens wear with a twist ; Shirts, jackets and shorts.
Rajesh Pratap Singh  - 
Rajesh Pratap Singh's unique signature style subtly draws from his Indian roots to craft artisinal garments that stand apart due to their faultlessly clean lines, careful detailing and international silhouettes. His work epitomizes simplicity, yet on closer look reveals his obsessive attention to detail. He is a recipient of several awards in recognition of his design and creativity. He received the Kingfisher Designer of the Year Award both in 2001 and 2005. He also received the Best Menswear Designer award at the Fashion Awards held in 1996. Elle (May 2007), named him "Designer of the Year" after the AW08 India Fashion Week. Rajesh has been names "Designer of the Year" in the first GQ Men of the Year Awards in September 2009. Newsweek June 2009, named Rajesh as one of India's most talented designers.
We will be showcasing atleast a 100 products of Rajesh Pratap Singh – bandhgalas, waistcoats, jackets, jodhpuri pants, footwear and accessories.