Week 14 of this pregnancy has FLOWN by at the speed of light, mostly because we took a week-long family vacation to Walt Disney World in Orlando, FL! Oh my gosh, what a magical experience.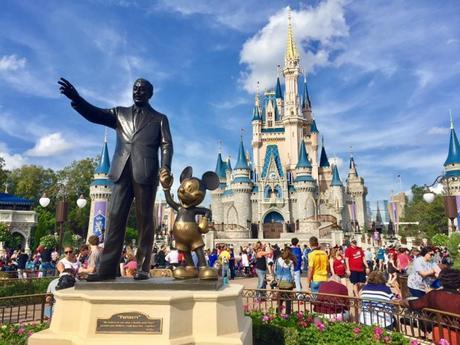 Now, I've been to Disney several times, more times than I can count, as a child. We'd go every year, sometimes twice a year, for my mom's work. She'd have conventions or conferences and my dad and I would tag along, and get some park time in while we were there.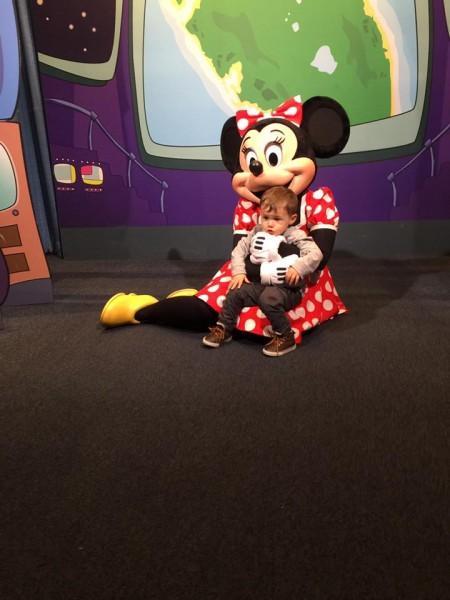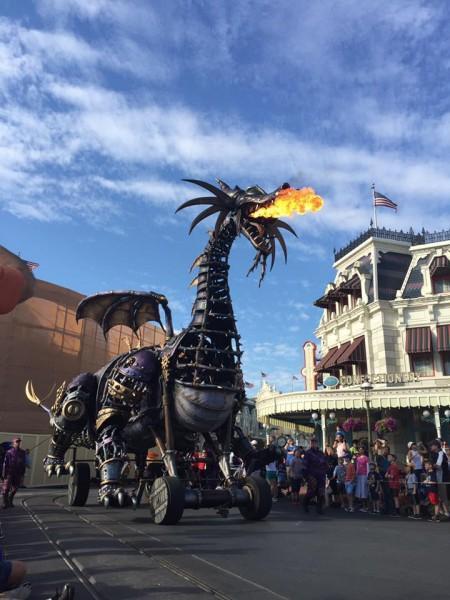 Though I'd been a bazillion times, I hadn't been to Disney World in FL in nearly 2 decades. I had enjoyed a couple of days at Disney Land here and there while living in CA during my early 20's, but once again, that was nearly 8 years ago. Maybe even 9!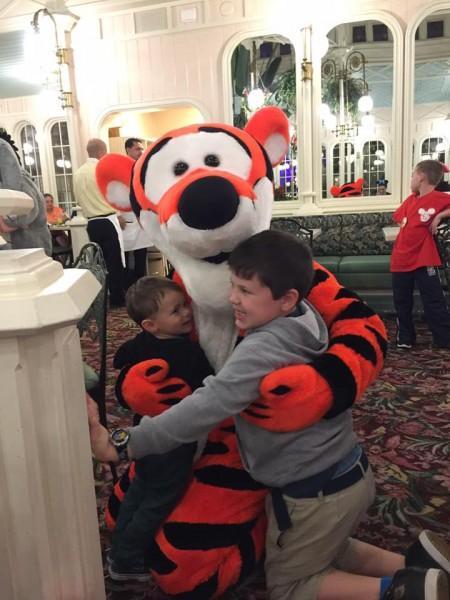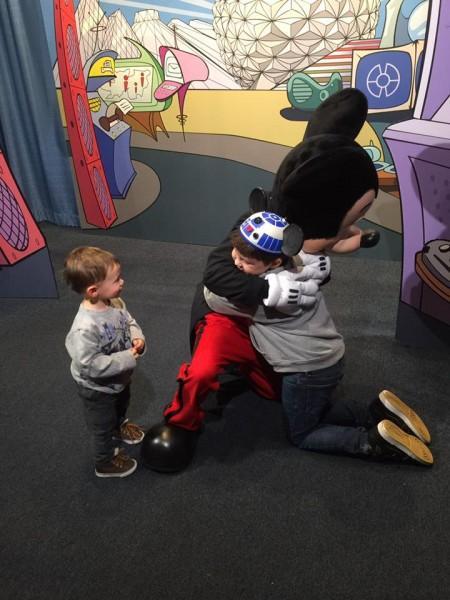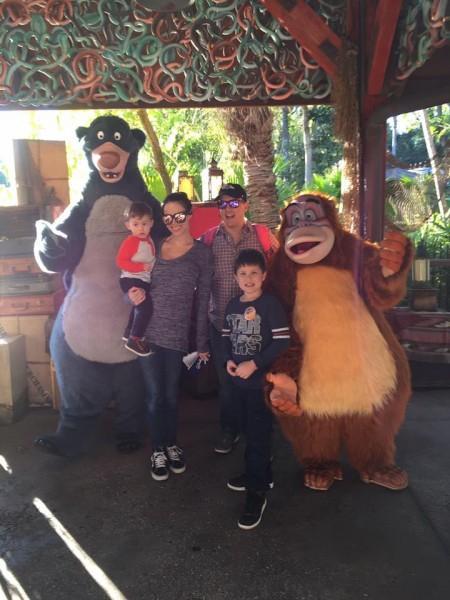 So going this time around, with my husband and two children, it was completely new and different. It was as if I were going for the first time. I saw the parks with fresh eyes, like a child, and it was amazing.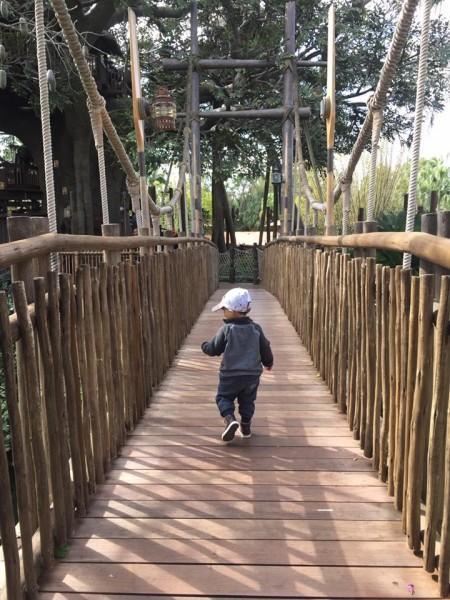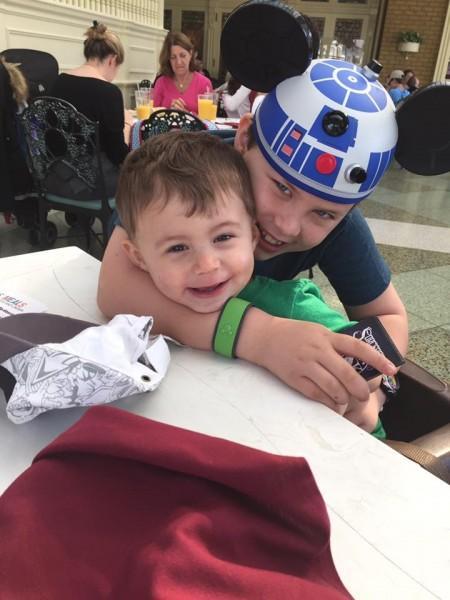 Michael and Major were able to geek out over all the Star Wars stuff at Hollywood Studios, and guess what? This once non-fan has somehow become a little bit intrigued about all things Jedi Knight and Dark Side. I've even decided to re-watch the movies to see if I just wasn't ready to see them when I did or something.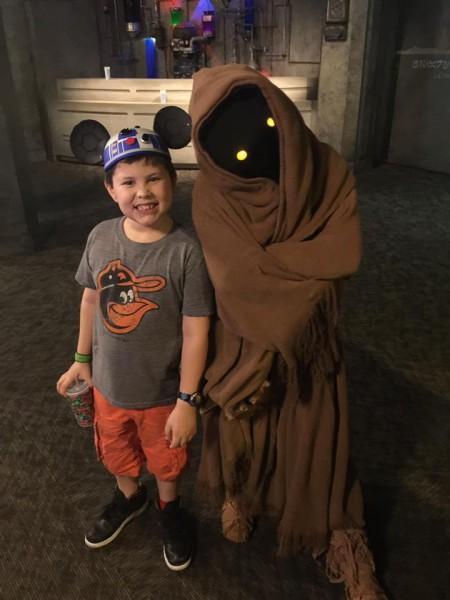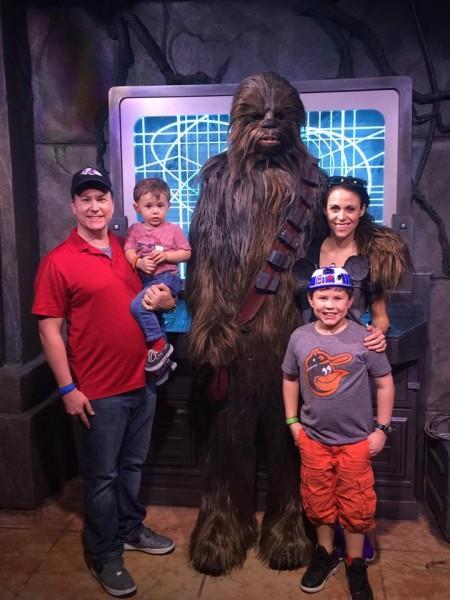 So far? Well... we'll just have to see if I'm ready now. All I can say is that I see Darth Vadar in a new light after watching Episode III: Revenge of the Sith, and cried like 10 times during that movie. He hated who he became, and he did it all for his wife and the babies she was carrying. UGH! Anyway...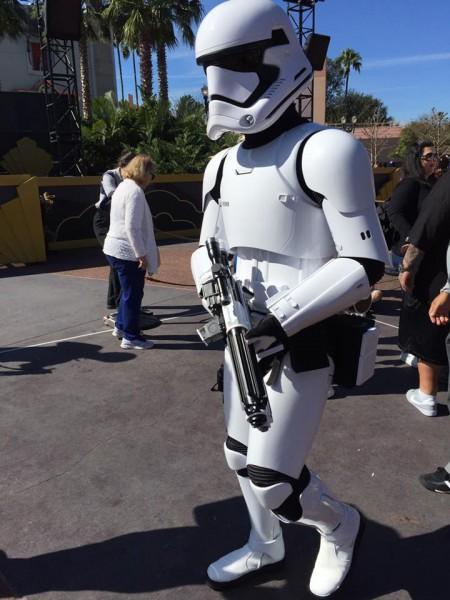 Being able to experience the most magical place on earth with the most amazing people I know was truly the best. But as can be expected, running around one of the greatest places EVER had me more focused on Snow White, Pirates, Haunted Mansions and eating lunch INSIDE CINDERELLA'S CASTLE (EEE!!), than on my pregnancy.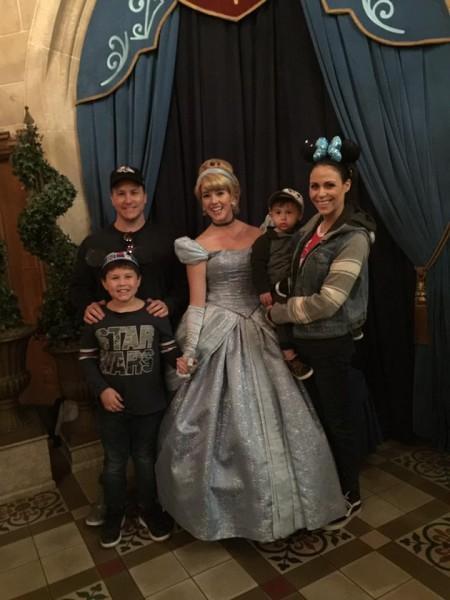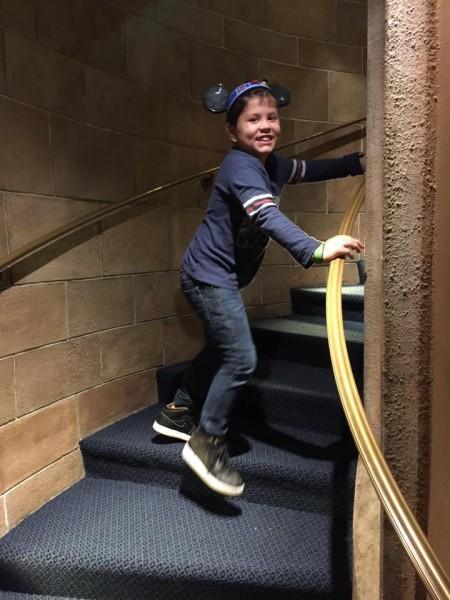 I won't be going into as much detail as I normally do, but I still wanted to do a quick recap of week 14, for the journal's sake.
How pregnant am I? 14 weeks began on Feb 25th, 2017.
What's going on with baby?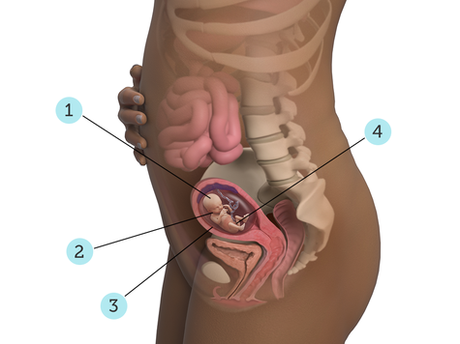 Genevieve can squint, frown, and grimace. Her facial muscles are getting a serious workout thanks to brain impulses. Her neck is easier to find, and her body is growing faster than her head, which now sits upon a distinct neck. Her body is adding length. From head to rump, she (on average) measures 3 ½ inches, about the size of a lemon, and weighs 1½ ounces. She also pees. The kidneys are producing urine, which is released into the amniotic fluid. (Thanks BabyCenter.com)
Weight gain: -1 lb from week 13, +1 total
Body & Changes: Super tired, back aches, headaches, and ACNE! UGH! Somehow, I had enough energy to power through our super long and exciting days at the parks in Disney World without issue. That's not to say I wasn't tired, but I was able to make it through each day, and had a TON of fun doing it. The pregnancy didn't hold me back from anything (except for most rides and alcohol) on our vacation, but that was a-OK by me.
Exercise: We were walking everywhere during week 14. Michael was saying that we were averaging out around 7 or 8 miles a day. That's a lot to me!
Clothes: Regular clothes, but by the end of the day, my jeans feel pretty tight and could get uncomfortable.
Food Cravings: Fruit, fizzy drinks, salads, sorbet
Aversions: Chicken...? Weird...
Sleep: I think it had to do with being SO busy every day, but sleep came easy to me this week, with the exception of being woken up a billion times the first night we were in Disney. Why? We decided we'd try Major and Jack out together in bunk beds. Jack is not even 2 and still sleeps in his crib here at home, so a big boy bed was a huge shock and very confusing to him. He kept getting out of bed and walking around or hitting his head on the top bunk... or falling out of bed... The next day I ordered a portable crib from the hotel, and that made our lives at night a LOT easier.
Any movement? None yet, but I know she's wiggling around in there!
Emotions: Everywhere. I cried all over the place. All happy tears, or "aww that's sweet," tears...
Purchases: The cutest thing EVER happened. Michael secretly purchased a baby Minnie Mouse for Genevieve! I cried about that too.
What I miss: Right now? Honestly? Nothing. I'm pretty happy with where things are. I am so tired, more than usual, but I don't totally remember a time when I wasn't tired. Ha!
What I'm looking forward to: Feeling baby Eve move, and having more of a baby bump!
DISNEEYYYYYY WOORLLLDD!!!


Latest posts by Katie (see all)