Today we are going to present something a bit different than our  usual mobile accessories. This time we have some protective laptop accessories for your MacBook laptops. The accessories come from Speck and Hard Candy, and are meant for 13″ and 15.4" wide Apple laptop.
Hard Candy Bubble MacBook 13" Case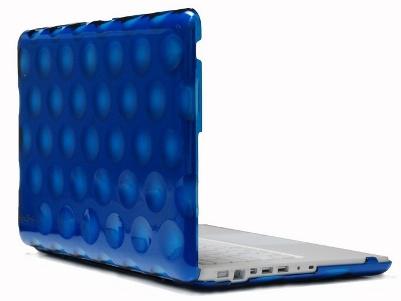 Laptop Case for MacBook 13″ – Candy Blue
The first protective case for today is Hard Candy Bubble MacBook case, which perfectly fits 13-inch MacBook. This is a laptop case made of polycarbonate, which provides great amount of protection against bumps and scratches. Bubble texture of the cover makes it also an interesting piece of fashion accessories. This model-specific cover offers full access to all ports and battery on MacBook. All Hard Candy Covers are laser cut so they offer a perfect fit for each laptop. This cover is a perfect combination of fun and protection.
Speck SeeThru MacBook Pro 15.4" Case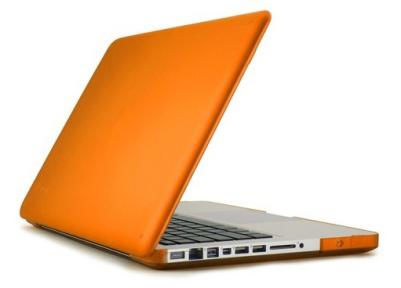 SeeThru Satin MacBook Pro Case from Speck
Another product is a protective cover for MacBook Pro. SeeThru Satin case from Speck comes in a variety of colours. It is also made of polycarbonate, but also has a soft, rubberized outer layer. This gives it a unique look and a pretty cool feeling. It is very easy to install this cover on your laptop and it will also let you all ports available, so you can charge your laptop battery with the cover is on.
However, if  you are a true Apple fan, bear in mind that we also have accessories for the most popular Apple products. If you visit our online store, you will see for yourself that we offer a vast number of iPhone 5 accessories, iPad 3 accessories and iPod Touch 5G accessories.