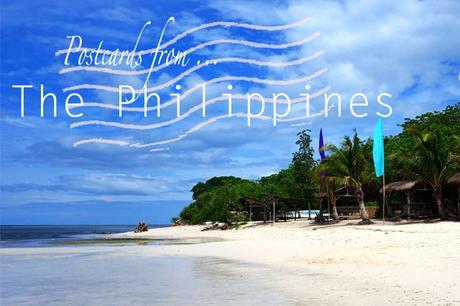 If you haven't already heard, 2015 is the year to visit the Philippines.
Having never traveled to Asia before, I was pretty eager to tick the region off my travel bucket list and was lucky enough to be invited by the tourist board to see for myself just how much fun their country is.  After trawling through images of the Philippines on Pinterest, visiting the Island Province of Palawan, the first part of the trip itinerary, was what I was most excited for.
From London, we made the 14 hour plane journey with Philippine Airlines and landed early evening in the beautifully humid and bustling city of Manila. I fell asleep in my serene room at the Ascott Makati, gazing out into the bright lights of the city, which was still buzzing when I stirred 5 hours later ahead of our early morning flight to Palawan.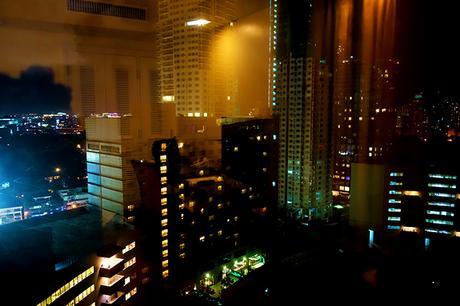 White beaches and crystal clear waters had been taunting me from my computer screen for almost a month and suffice to say I was not disappointed when we set sail on a traditional 'Banca' boat for our Island hopping adventure.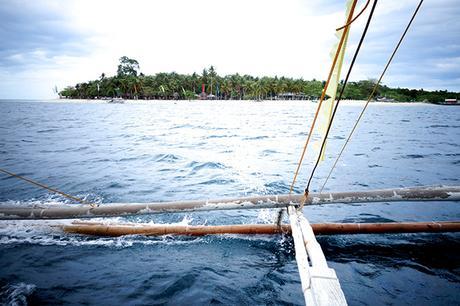 The Philippines consists of over 7,000 islands, each more stunning than the next. We visited just three of these Islands within the Palawan province; Starfish, Pandan and Cowrie, which has certainly given me a taste for more, and the perfect excuse for a return visit!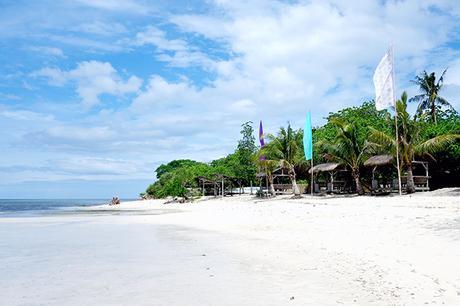 Although all three of the islands featured bright sands and aqua seas, each had their own unique charm.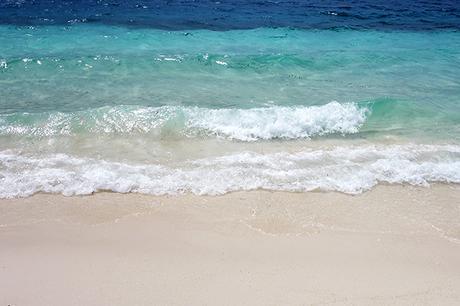 Starfish Island lived up to its name and whilst snorkelling we discovered its large orange inhabitants resting on the sea floor.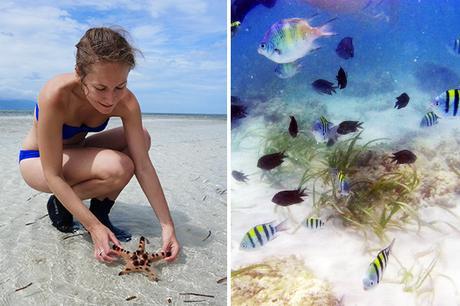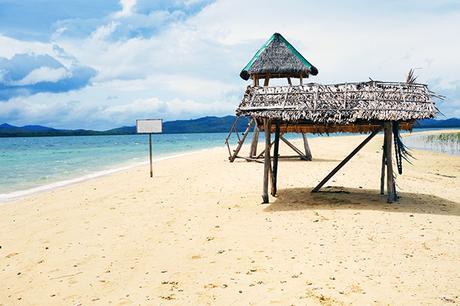 Pandan Island was littered with coconuts, freshly picked by locals and as I went for a walk around I discovered in the shallows a starry seabed of more tiny starfish scattered out to the horizon.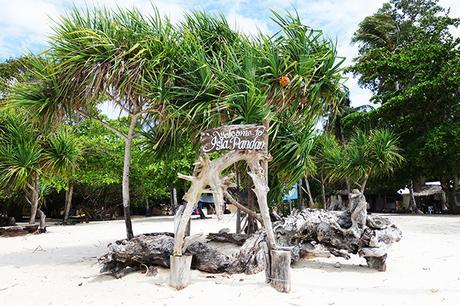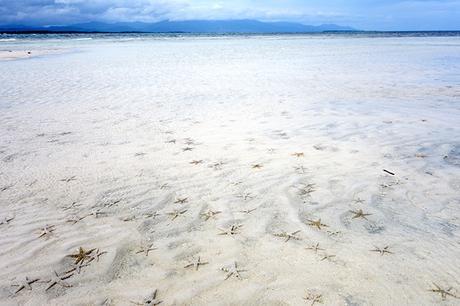 Cowrie Island was our last stop and we took the chance to stop for a fresh mango daiquiri at the Island bar before hopping back on our Banca and heading for our hotel.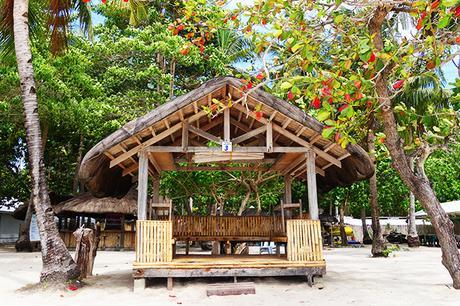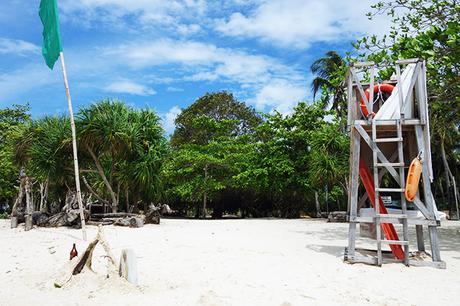 We stayed at
The Sheridan
, an eco resort, which overlooks the picturesque Sabang beach. It didn't take us long to settle in, dive into the inviting waters of the pool and swim up to the bar oasis in the center for another cocktail.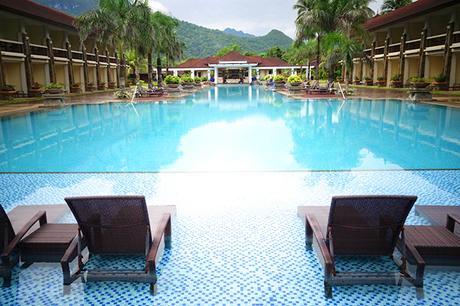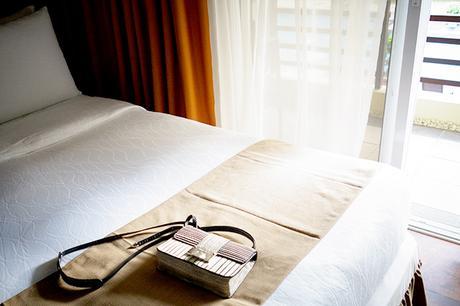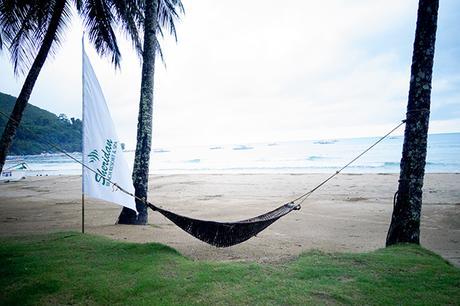 Dinner was served at
The South Sea
beachfront restaurant, which takes all its ingredients straight from the resort's own organic farm conveniently located down the road. I was seduced by the sound of the garlic and ginger lobster and skipped all starters to ensure I would appreciate it.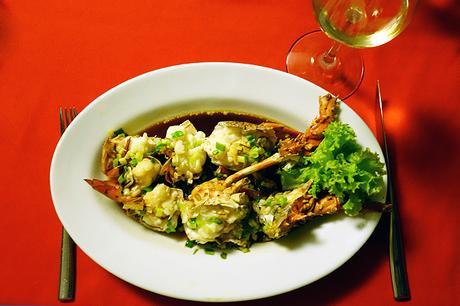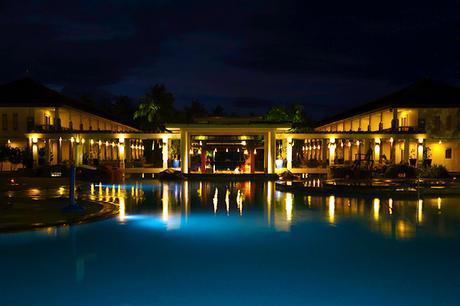 Our second day in Palawan was when we really experienced the adventure and fun of the Philippines. After a hearty beachside breakfast buffet of freshly made waffles, fruit and omelettes we boarded another banca (our new favorite form of transportation) to explore one of the new 7 wonders of the natural world, the Puerto Princessa Underground River.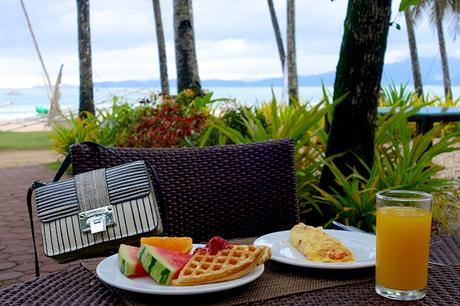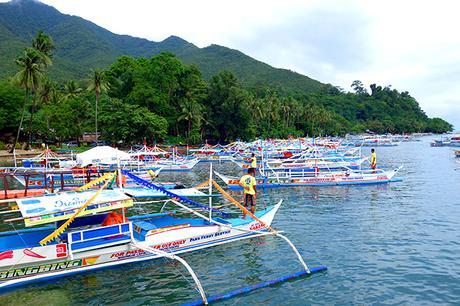 The 8.2km underground river (the world's longest) winds through a cave within a limestone mountain and features several large chambers and significant stalactites and stalagmites.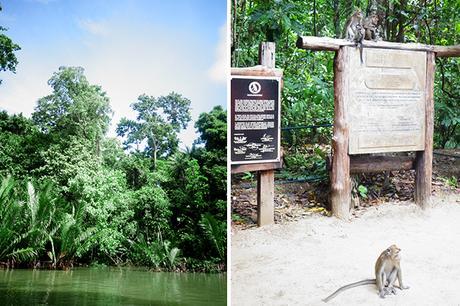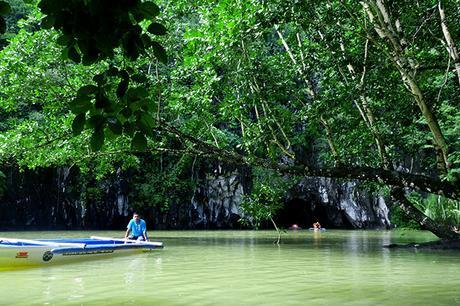 To be honest, it was a little eerie, journeying through the pitch black in a small boat with nothing but a torch to guide the way (so as not to disturb the bats and other cave dwellers) but the experience was truly remarkable and showed us yet another example of the Philippine's diverse natural beauty.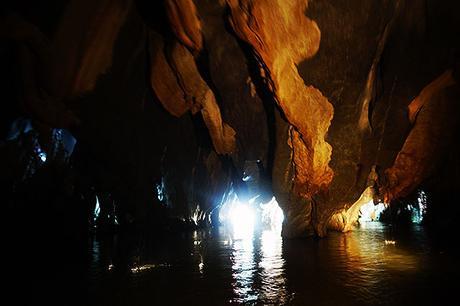 Hungry from our cave expedition, we were treated to a private tour of the Sheriden hotel's organic farm and a traditional 'Kamayan' lunch where cutlery is forsaken.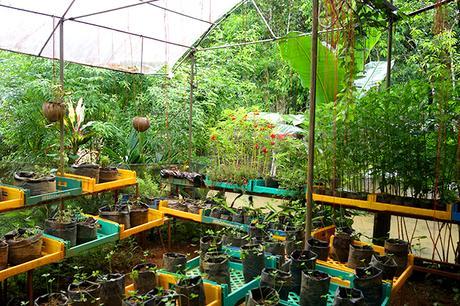 Our feast was laid out on palm leaves before our hungry eyes and consisted of fresh farm produce including grilled chicken, black rice, sautéed vegetables and deliciously sweet papaya.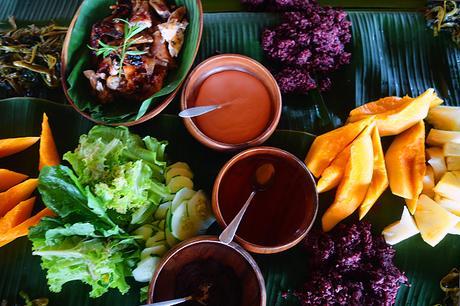 Our lunch had barely settled before we embarked on an afternoon of adventure including ziplining from the top of a mountain over the ocean, a boat tour through the mangroves where we were a spooked by snakes hanging from tree branches, and riding quad bikes through the deep mud of the jungle.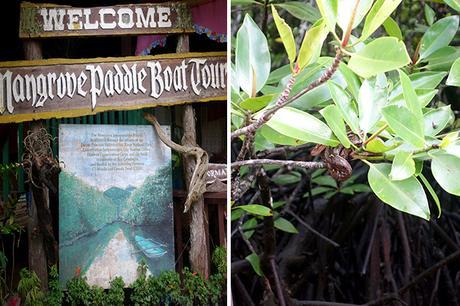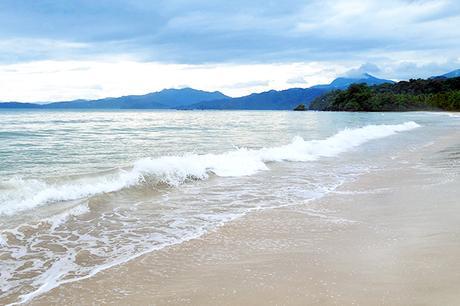 After another hearty beachfront dinner I crashed into bed reliving all the incredible memories of just one day spent on such a magical island.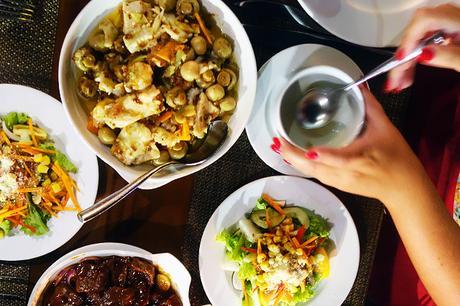 Palawan showed me that the Philippines are incredibly versatile and a trip here is exactly what you make of it. If you seek nothing more than to maroon yourself on a spectacularly beautiful beach, completely losing track of all sense of time and obligation, it's the perfect destination.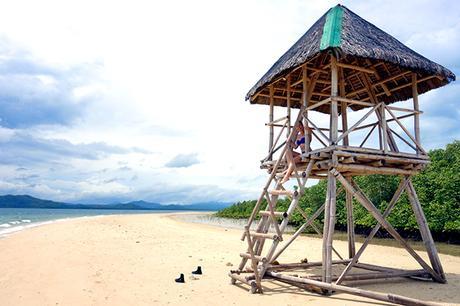 On the other hand if you're seeking adventure and fun, there's no shortage of activities to keep you busy and I've only just skimmed the surface…