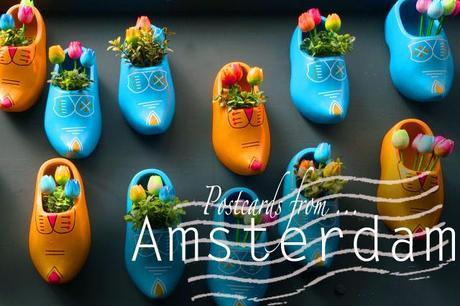 One of the best things about living in London is having the whole of Europe on your doorstep: A luxury my friend Frances and I took advantage of this month as we hopped on a short plane trip to Amsterdam for a weekend getaway.
Lucky enough to have summer Fridays at our office, we landed in Amsterdam in the early evening and headed straight to The Renaissance Hotel, our home away from home for the weekend, and conveniently only 5 minutes from central station.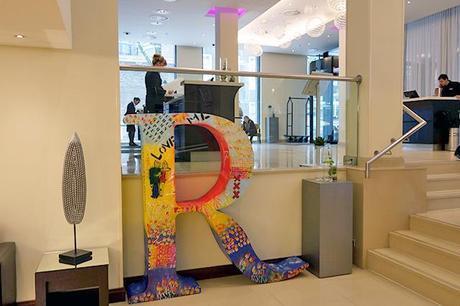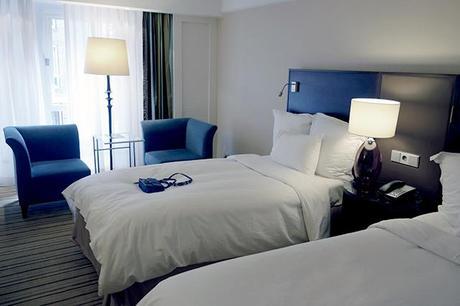 We'd been invited to attend an intimate gig with
British Artist Lucy Rose
as part of Renaissance Hotel's 'Summer of Music'. The Renaissance Hotel's mission is to inspire discovery by hosting exclusive performances for their guests. The team had already spent the week touring Barcelona and Vienna, ready for the tour finale which was held in the enchanting Koepelkerk, a 17th century Dome Church in Amsterdam.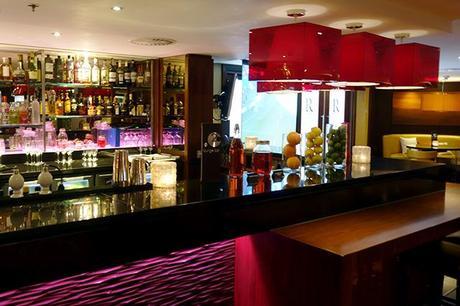 After a glass of champagne in the bar and a quick bite to eat in the Hotel's traditional pub, we were excited to see Lucy's performance, especially after watching her Glastonbury set on TV a week earlier.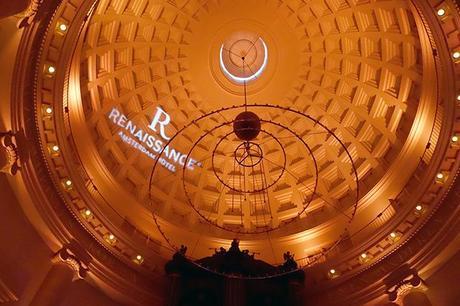 The Koepelkerk is an incredible space with a high dome ceiling and intriguing underground entrance, and proved to be a fantastic venue for Lucy's beguiling voice. Afterwards we went up to meet and congratulate Lucy on her gorgeous performance.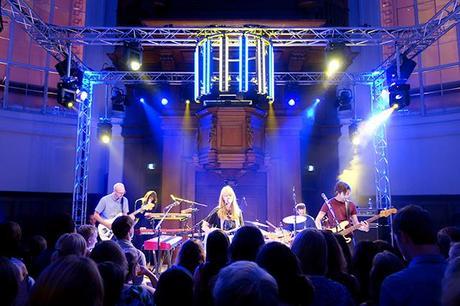 It wouldn't be an evening in Amsterdam without a night out on the town, so in high spirits after the concert we headed out to the exclusive club Jimmy Woo for a few cocktails. We danced the night away with its cool crowd well into the night, until our own Jimmy Choo's decided they'd had enough and we retreated back to the hotel.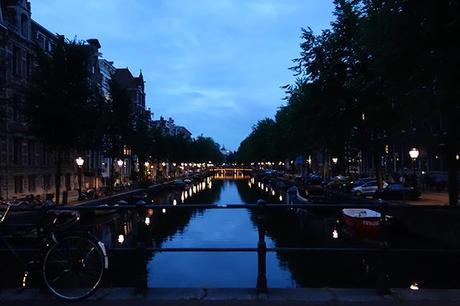 Saturday morning we woke up feeling a little sorry for ourselves, but this was helped considerably by the incredible breakfast that awaited us when we finally made it downstairs.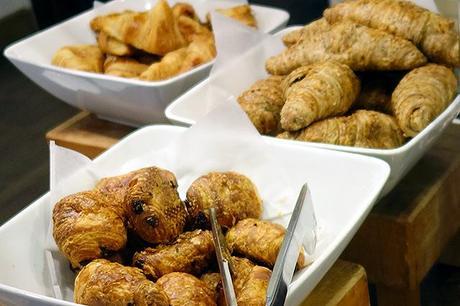 Baskets of warm pastries, fresh fruits and yogurts as well as a chef cooking eggs whichever way you wanted helped bring us back to life, and it wasn't long before we were in the hotel foyer getting advice from the resident 'navigator', a local expert who mapped out our plan for the day.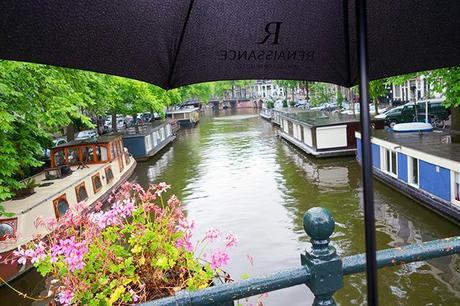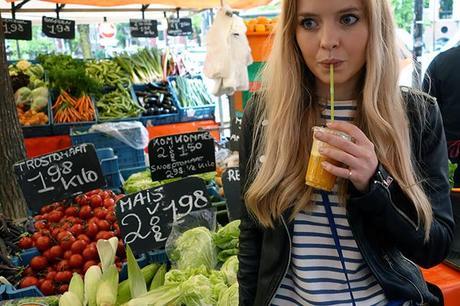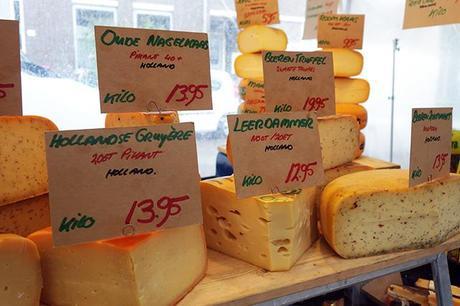 Armed with an umbrella, we strolled along the canals to the Noordermarkt Organic farmer's market where we were delighted by the fresh juices, cheese and an abundance of fish so fresh you couldn't detect it at all with your nose.
At the very end of the market there was a stall selling traditional Dutch pancakes (poffertjes) laden with icing sugar and melted butter, I'm going to go as far as to say they were probably the best in Amsterdam.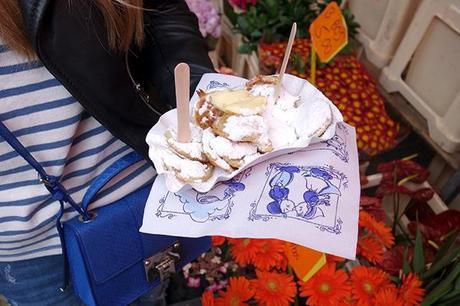 Tummies warmed and rain subsiding, we spent a couple of hours exploring the canals and peeking in all of the interesting design boutiques, before later discovering the FOAM photography gallery.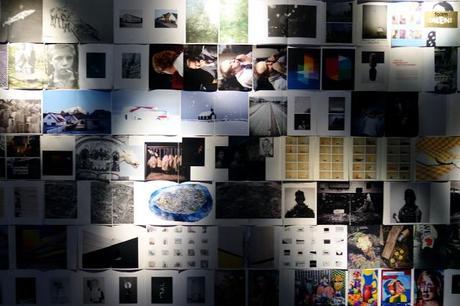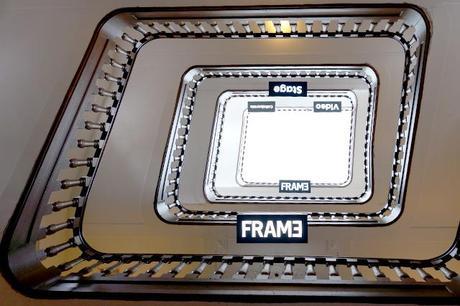 We sat in the dark mesmerized by the large book screens, which turned pages of all the issues of the magazines that the gallery produces.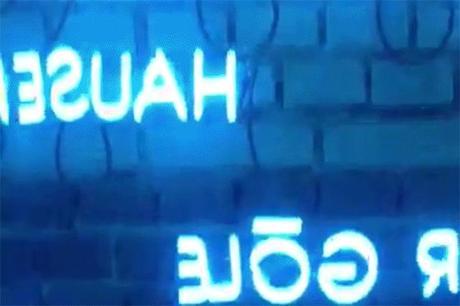 Everything about this place was hip down to the smallest details, like the glass lift which revealed neon writing as you traveled up and down, a journey we made several times.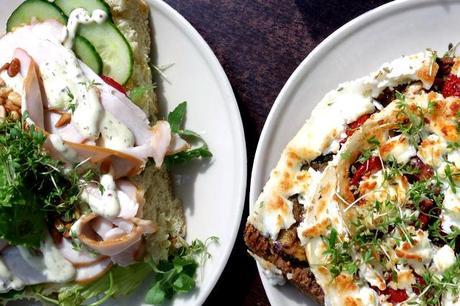 Hungry from all of our exploring we headed to the Old Town to Singel 404, where we sat eating the most delicious gourmet sandwiches, whilst soaking in the sunshine on the canal.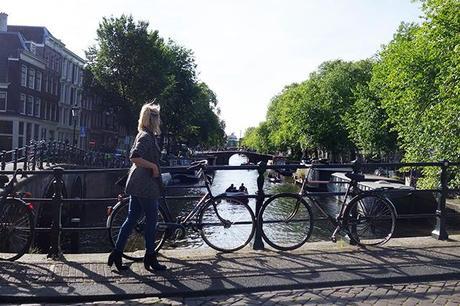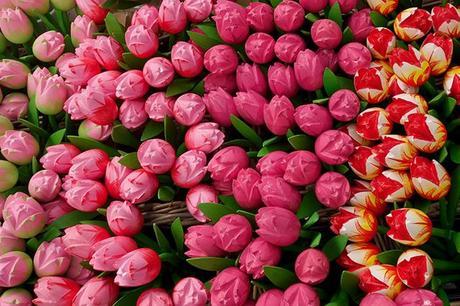 Energy levels back, we ventured to the famous tulip market, which I must admit was a little underwhelming, as they aren't in bloom this time of the year, so we had to make do with all the colourfully painted wooden ones, which if you didn't look too closely, passed for the real deal.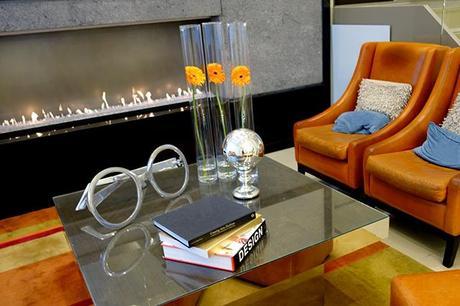 Before we headed to dinner, we retreated back to the Renaissance where we relaxed in the colourful lobby. Dinner was booked at
Bussia
, a fine dining Italian restaurant with an impressive seafood menu.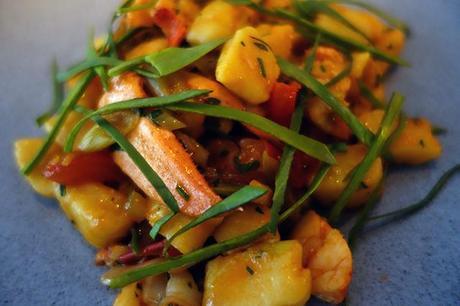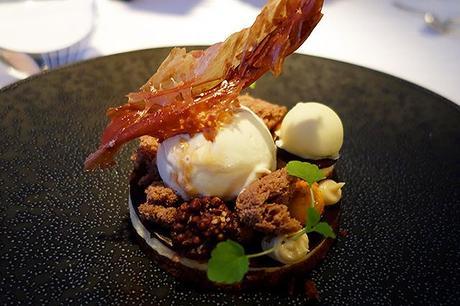 Both in the mood for pasta, yet a little full from our late lunch we skipped the renowned a la carte 6 course menu and ordered the crab ravioli and gnocchi with lobster.
Both were beautifully presented, tasting as good as they looked with subtle flavor from the seafood. Leaving space for dessert, we both ordered the chocolate and banana tart dessert, which wasn't what you'd expect from its description but was the perfect finisher none the less.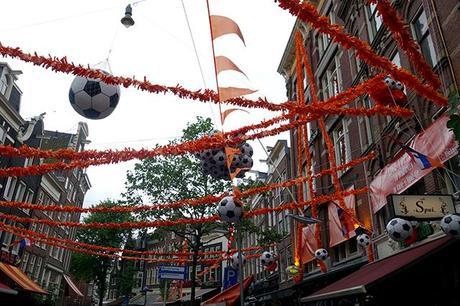 Unusually the atmosphere lacked a little at the restaurant that evening, as the whole population of Amsterdam were filling bars to watch The Netherlands vs Costa Rica game in the World Cup.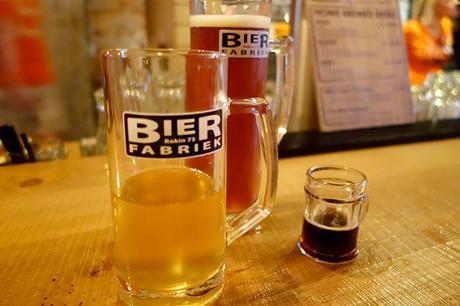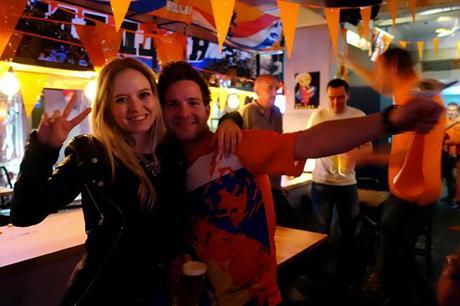 Amsterdam was like a ghost town when we left the restaurant, so we decided to try and find somewhere local to watch the match. By complete chance after wandering the empty streets for a bit, we came across a pub with people dressed in orange spilling out of it, grabbed a few of the bar's own craft beers and cheered with the locals as Holland made it into the next round.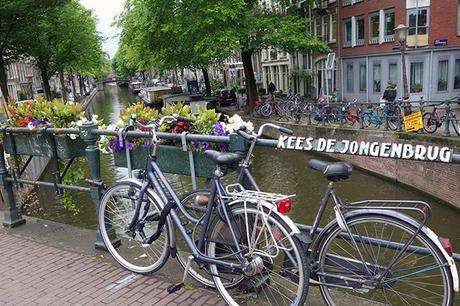 As always on a weekend away, time flies and before we knew it we were once again in the Scossa restaurant of The Renaissance, enjoying several courses of breakfast before quizzing our navigator on what our day's activities should be.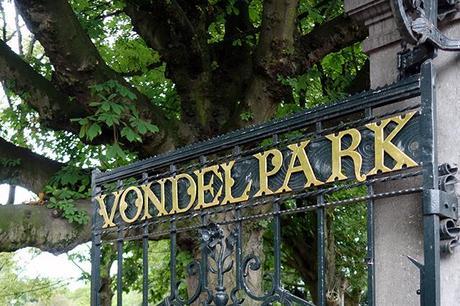 Unfortunately it was a bit rainy, and neither Frances nor I trusted ourselves riding a bike in wet weather so we decided to go by foot to Amsterdam's Oud-Zuid area, where we strolled through the famous Vondelpark then went for a cheeky window shop at PC. Hooftstraat, a street filled with luxury boutiques.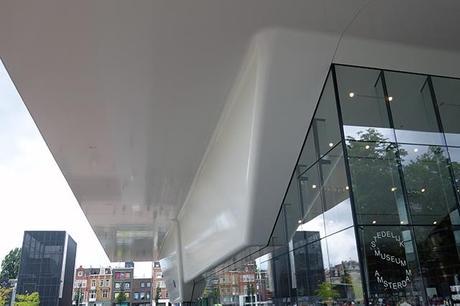 We were in the right area when we decided we needed another culture fix, so we headed to The Stedelijk Museum, a contemporary museum with a bath tub appearance. I'd definitely recommend visiting before August to see Jeff Wall's Tableaux Pictures Photographs, a beautiful collection of recent works by the artist.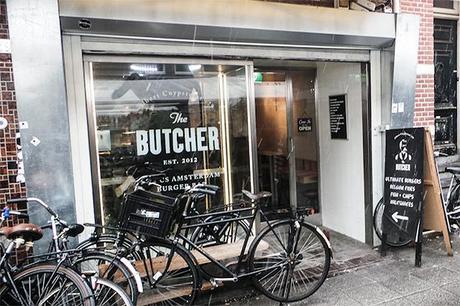 I'm not sure what it is but museums always make me hungry, so by mid-afternoon there was only one place left to visit; The Butcher in Amsterdam, a trendy bar serving the best burgers in town. The burgers were incredible and next time I plan to go back in the evening to try their cocktail menu in their hidden speakeasy-style bar.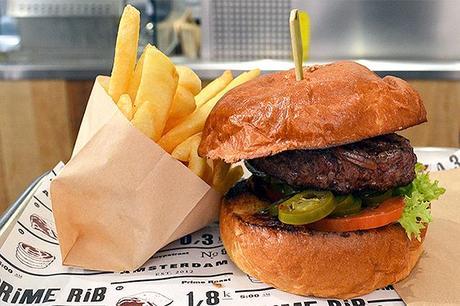 Our weekend discovering Amsterdam was short but oh so sweet. Both Frances and I agreed how at home we felt at the Renaissance and how perfect its location was; close enough to the action to spend the whole weekend on foot (or bike) yet far enough away to not feel too touristy.
For more information on the Renaissance or their Summer Music Programme visit the website >