Hi there! Yes, I realized Halloween is long over and this post should prolly come during Halloween but, time just fly and before I know it, Halloween is over =_=.
Despite that, I SHALL NOT BACK DOWN FROM POSTING THIS POST HALLOWEEN LOOK! (Who says crazy makeup looks can only be wore during Halloween?)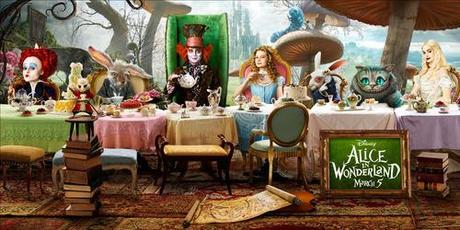 Anyhow, my post-Halloween look is inspired by my favorite movie of all time, "Alice in Wonderland" I just absolutely love how the plot resembles the cartoon version and how everything is just crazy and out of the box! Plus having Johnny Depp, Anne Hathaway and Helena Bonham Carter just adds a cherry on top!
Ok enough of me raving about Alice in wonderland and time to see what look which I've extracted from the movie: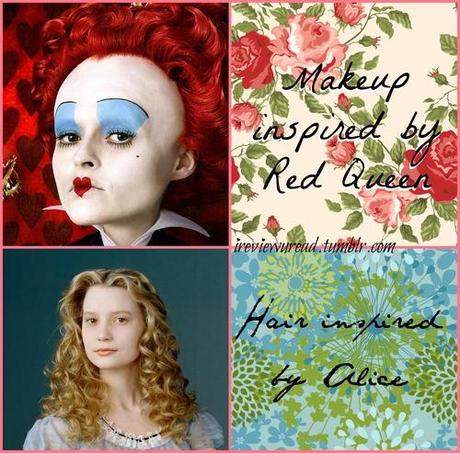 As expected, one of the most outstanding look would be the Red Queen's outrageous blue eyes, heart lips look, and I will be showcasing that (OK a more tone down version of that)! However on top of that, I will be taking Alice's hairstyle (but it will be black).
With that said, I shall be presenting: The Mad, Red Queen (Asian edition)!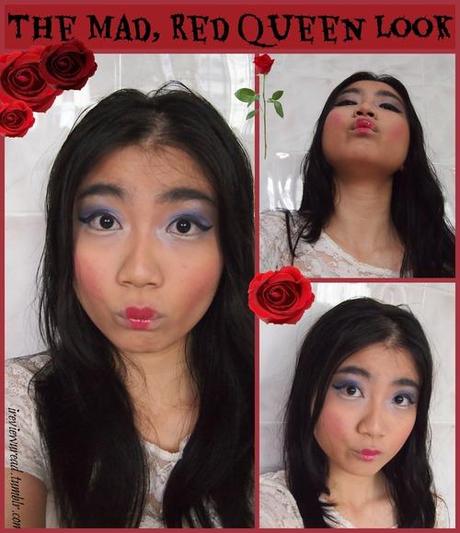 Tada!!! A tone down version of the Red queen's makeup and a messier version of Alice's hairstyle!
I used the lipstick as the blusher as so to make it more obvious and help make my face angular. Tried my best to concealer my lips with LAYERS of BB Cream and after a few tries, I finally got a presentable circular heart lips!
#Ilovemywingedliner
To end of my first ever post Halloween look, here's a crazy GIF of me !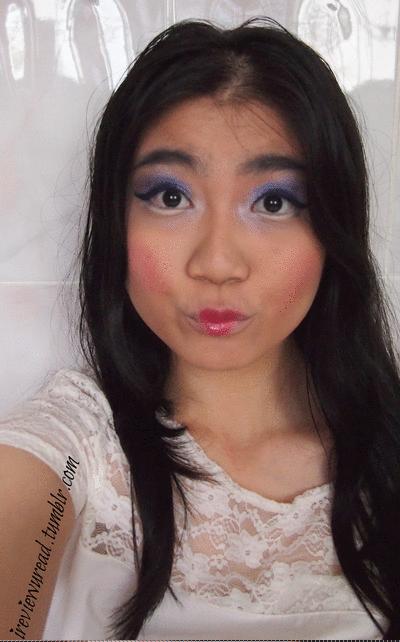 May the Mad, Red Queen live on!