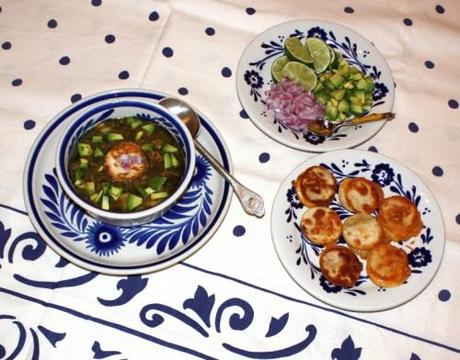 This recipe for Posole Verde hearkens back to my days in Mexico City, in the Super Olga Ochenta y Tres! show.
Followers of this blog may tire of hearing about Super Olga.  Sorry, but I'll never tire of telling tales of Mexico's Numero Uno Super Estrella.  And this is her last mention in this post anyway.
Posole is a savory soup made with big old hominy corn kernels. "Kernel" is a rather generous description of hominy – they look more like horse teeth but thankfully that's where the resemblance ends.
After a long, long simmer, they plump and soften and burst open. They never become what one might call tender, but therein lies their charm. Chewy, hearty, satisfying.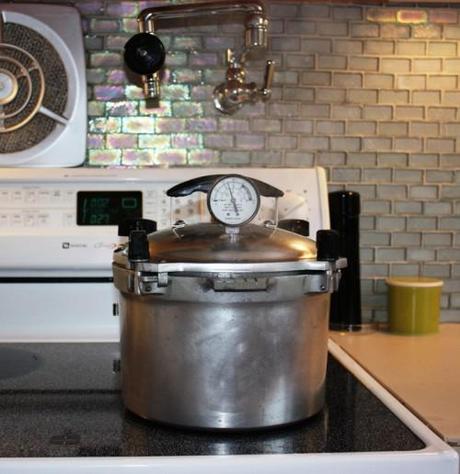 Now about that long simmer. You can move things along
mas rapido
with a pressure cooker. This baby is my fiercest looking model. (Spectacularly Delicious's kitchens boast three pressure cookers. Although the occasion may be rare, when you need three, you need three.)
The Steam Punk style of the pressure dial gauge (with DANGER ZONE clearly marked) and Bakelite bolts are reason enough to love it.  And the dial is essential for pressure canning.
If you long for a pressure cooker but maybe something a little prettier, I recommend this T-Fal Simply Delicioso by Ingrid Hoffman 6.3-quart cooker. The gleaming silver is accented by the cheery cherry red handles.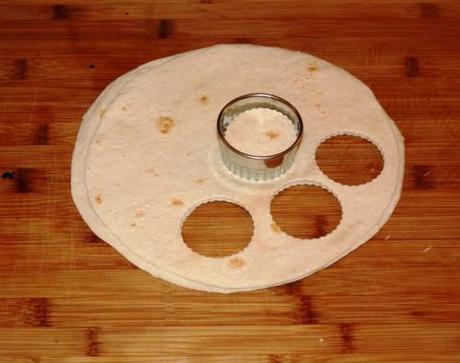 And for goodness' sakes, get hip folks. Pressure cooker explosions are a thing of the past. Do you really think a country that can send a space ship to Mars hasn't figured out how to make a non-exploding pressure cooker?
Sure, pressure cooker mishaps (really messy but never harmful) will always be a Hollywood rom-com staple.
Pressure cooker drama occurs among the beautiful girls whose-only-obstacle-to-romantic-bliss is an unconquerable lack of cooking abilities.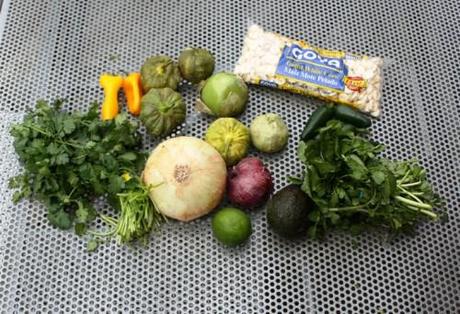 You know, the gorgeous-but-a-teensy-bit-kooky type who, having never boiled an egg in her privileged life, decides to make her prospective mother-in-law a classic boeuf bourguignon. But she doesn't have the time because she works such long hours as a kindergarten teacher in a less fortunate neighborhood. After putting the stew in the cooker, she has to save a neighbor's kitten or something. And then the pressure cooker goes all Krakatoa East of Java on her, blowing up her hopes of hooking Mr. Right along with her kitchen.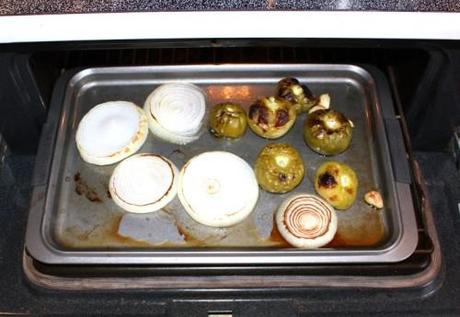 Well it just doesn't happen like that.  Who are you going to trust? Gary Marshall or
Good Housekeeping Research Institute Food Appliances Expert Sharon Franke
?
So what makes this Posole Verde Spectacularly Delicious?
1. Broth enriched with pork bones.
2. Toasted pumpkin seeds (pepitas) ground into a rough powder adding flavor and crunchy
3. Roasting the tomatillos, onions and garlic before adding to the stew.
3. Mini cheese quesadillas croutons as well as the traditional garnishes of creamy avocado, limes and onion.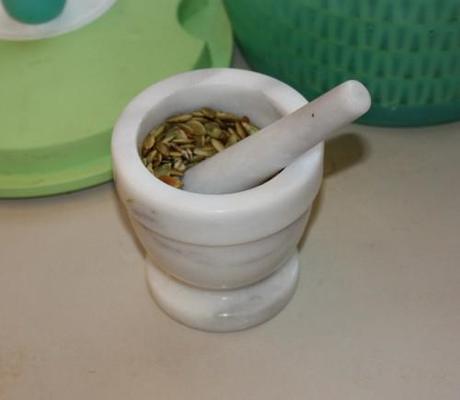 Click here for the recipe for Posole Verde with Mini Quesadilla Croutons.