So last night, I got home about 8 pm and I thought, the last thing I want to do is cook. Then I was nervous that the pork I bought would go bad so - I cooked. And it was delish!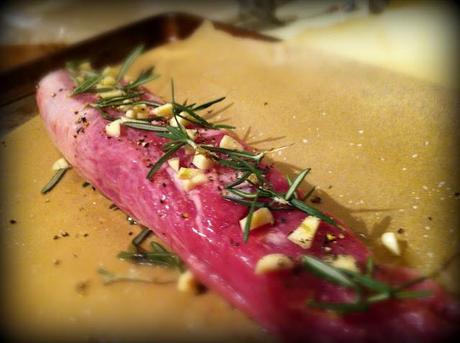 I bought a pork tenderloin and marinated with grapeseed oil, rosemary, garlic, kosher salt and pepper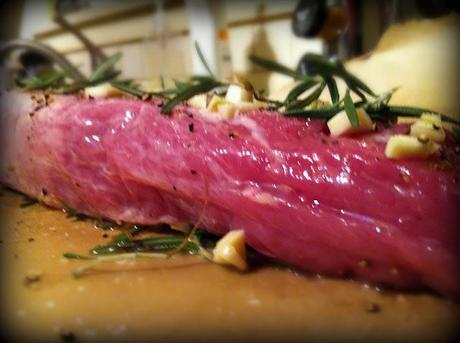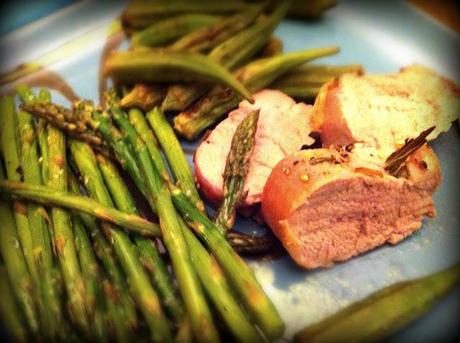 I roasted some asparagus and okra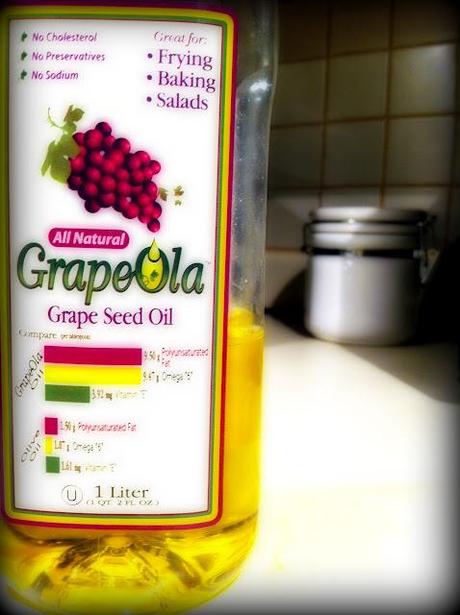 I started cooking with grapeseed oil after reading several articles on how olive oil becomes toxic above room temperature. Actually, grapeseed oil tastes much better anyway! Coconut oil is good too but not as easy to use in situations like this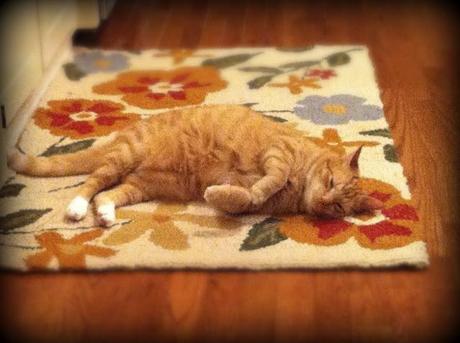 We had a little friend watching us - he looks sweet but don't be fooled



Honestly, this is my favorite kind of meal because it needs no recipe, no prep, nothing. I just took the tenderloin out of the bag, rubbed it in Grapeseed oil, put fresh garlic, fresh rosemary, kosher salt and pepper and that was it. I put it in the oven, 450 degrees, popped in the meat thermometer and took it out when it said (it was supposed to say 170, but mine said 180). It was only 20 minutes so I was a little nervous, but it was done and still juice so that time worked. 
For the veggies, I just put grapeseed oil, kosher salt and gresh ground pepper on them and roasted them for 10 minutes each. I actually did the okra another 5 minutes on broil to soften them up a bit more.