Looking for a peaceful yet adventurous getaway in nature's lap? Set off for a natural retreat in South India amidst the scenic hills, dense forests and exotic wildlife. During the Wildlife Holidays in India, enjoy this nature's trail where you can visit the following popular National Parks of South India.
Periyar National Park, Thekkedy, Kerala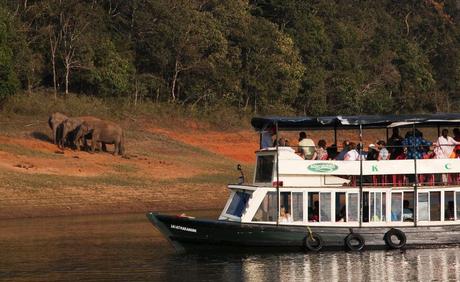 Famous for nature's bounty, Periyar National park is one of the most natural abode one can lay its eyes one. Encompassing an area of over 257 sq miles, the park comes in the way of rivers Periyar and Pamba which in turn nuture the flora and fauna of the place. This national park is habitat of many endangered and threatened species like tigers and elephants besides birds and reptiles. Many eco tourism activities are also organized in the park like Periyar Tiger Trail, Bamboo rafting and Jungle Camp. The national park can be explored through jeep safari, elephant safari and even boat cruises.
Known For: Tiger, Nilgiri Langur, Sambar, Barking Deer,Elephants, Gaur, Wild Pigs and Flying squirrel
Nagarhole, Karnataka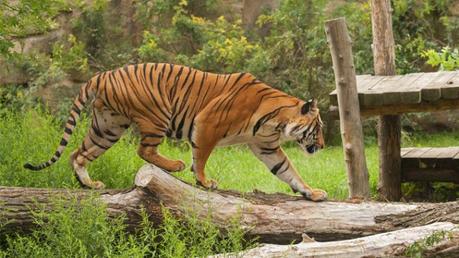 Situated in the Mysore district, the Nagarhole National Park is a storehouse of rich flora and fauna. One can enjoy the beauty of nature of in its best at this national park which is also home to variety of plant and animal species. The total area of the protected park is 643 sq km and rumored to be considered for inclusion in the list of UNESCO world heritage site.
Known For: tiger, leopard, spotted deer, wild boar, gray mongoose, sloth bears
Bandipur National Park, Kerala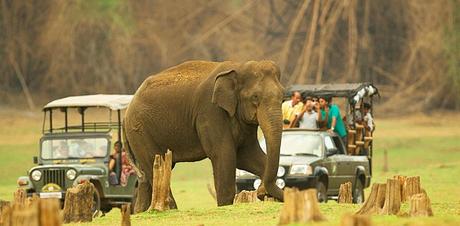 Located in the Chandranagar district of Kerala, Bandipur National Park is known for its rich bird and animal life. The park was established in the year 1974 and houses an area of 874 sq kms. One can even enjoy Elephant safari in the park and witness the wild in their natural routine.
Known For: Elephants, panther, Tigers, chital, four-horned antelope
Kudremukh National Park, Karnataka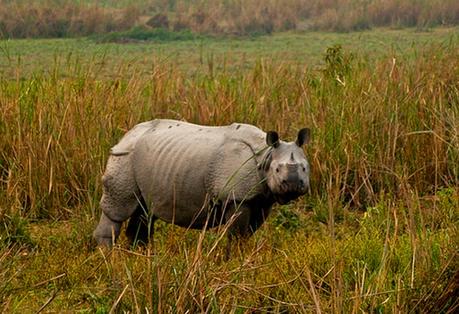 Covered with Evergeen Forest, the Kudremukh National Park is spread over an area of 600 sq. kms and is another wonder natural abode of Karanataka. The topography of coastal plains and the grasslands makes this park a thriving place of varied pant and animal species. Once can even find some tea and coffee plantations which is a unique feature of the park.
Known for: tiger, leopard, wild dog, jackal, samba, spotted deer, barking deer, giant flying squirrel
Bannerghatta National Park, Karnataka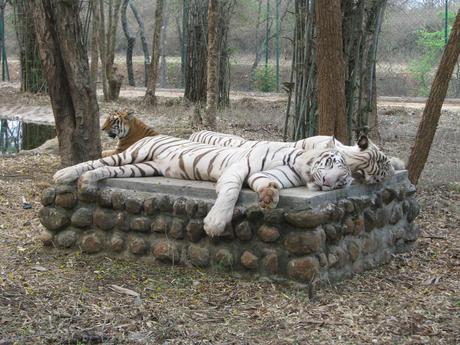 An ideal excursion for wildlife enthusiasts, the Bannerghatta National Park houses several endangered and threatened wildlife species. The park is a wonderful natural escape and showcases fascinating of wildlife and scenic beauty.
Known For:  Bengal Tiger, Leopard, White tiger, Bears, jackels, Wild Dog
Sri Venkateshwara National Park, Andhra Pradesh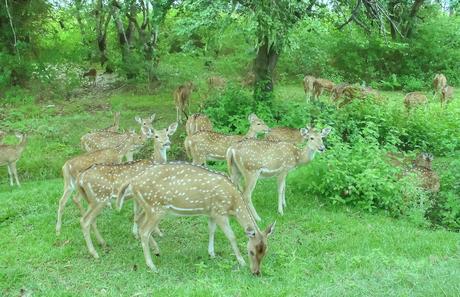 Situated in the state of Andhra Pradesh, Sri Venkateshwara National Park provides shelter to several animals and birds. With total coverage of 353 sq kms, the park is known for its rich flora and fauna and said to feature animals mentioned in ancient Hindu manuscripts. It was in 1989 that the park acquired the status of a National Park.
Known for: Sambar, Spotted Deer, Mouse Deer, Barking Deer, Four-horned Antelope, Golden Jackal, Indian Fox
Viramalai wildlife Park , Tamil Nadu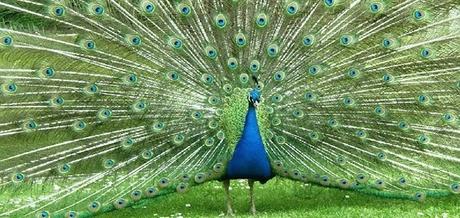 This National park offers a chance to witness the variety of flora and fauna of Tamil Nadu. Located amidst a small village, this wildlife park is a popular tourist destination of the state. Viaramalai Wildlife Park is particularly famed for its variety of Peacock species.
Known for : Six varieties of specie of peacock
So, these holidays, where are you planning to experience the wildlife safari? Choose any of the above wildlife destinations and book Safari Packages in India for an enthralling experience.