An abode of extinction One Horned Rhinoceros, Kaziranga National Park is located in Assam which a paradise for nature lovers and wildlife enthusiasts. The wildlife reserve is bestowed with the 2/3rd population of rhinos of the world. If spotting Royal Bengal Tigers is centralized to Indian Tiger Safari, then sightseeing of these gigantic mammals is essential to thrilling wildlife safari in India. In 2006, Kaziranga was declared as a tiger reserve because of the increasing density of tigers of all the protected areas in the world. Besides tigers and rhinos, the wildlife reserve also shelters a huge breeding population of swamp deer, elephants, wild water buffalos, and varied species of birds.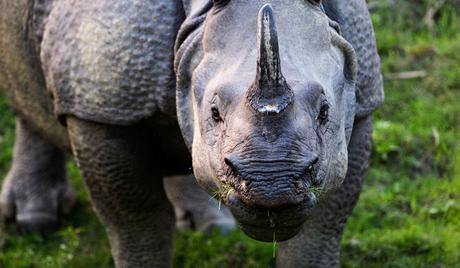 Bird watching at Kaziranga – A paradise for bird waters, Kaziranga houses an exotic range of bird species wander around the reserve. Many bird watching tours in India are organized and Kaziranga National Park is also a part of this tour circuit. Birds like Asian Openbill Stork, ferruginous ducks, white-fronted goose, etc can be easily found here which you can capture in your cameras while on a wildlife photography tour in India. Many migratory, as well as native birds, meander around the jungle. It is said that once there was a time when all the seven species of vultures are found in this wildlife reserve which is later going to extinction over the last few years.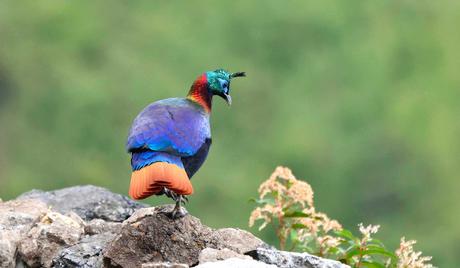 Safaris to enjoy in Kaziranga – The wildlife reserve offers two distinct safaris to enjoy elephant safari and jeep safari that gives you an extensive view of the wilderness of Kaziranga.
Elephant safari – Enjoying an elephant safari through the jungle of Kaziranga will give you a better and clear view of rhinos and other wildlife species. Organized by the forest department, elephant safari is scheduled as twice a day (morning and evening).
Jeep Safari – As like other wildlife reserves organize jeep safari one can also enjoy jeep safari in Kaziranga National Park. The jeep safari is arranged in two shifts of jeeps for its visitors. One jeep can accommodate 6 persons at a time and can cover a larger area than the elephant safari.
Best season to enjoy wildlife safari in Kaziranga –
Kaziranga National Park enjoys three major seasons summer, monsoon, and winter. The summer season in Kaziranga lasts from February to May and brings dry and windy climate varying with the temperature of 70c to 370c. Monsoon in this region starts from June to September. The south-west monsoon brings 2,220 mm rainfall in Kaziranga. As river Brahmaputra receives one of the largest rainfalls, it overflows resulting floods in the Kaziranga National Park which makes the park inaccessible during monsoon season. Winters in Kaziranga starts from November to January when the temperature falls to 50c to 250c approximately. Winters remain mild and dry in Kaziranga forming the best season to enjoy wildlife safari. The best time to visit Kaziranga National Park is from November to April.\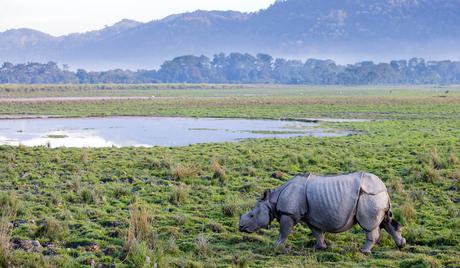 How to reach Kaziranga?
Kaziranga is a popular wildlife reserve for rhinos which can be easily accessed through all modes of transportation letting tourists from worldwide visit the reserve in large number throughout the year.
By air – The nearest airport to Kaziranga National Park is situated at a distance of 96 kilometers in Jorhat town of Assam. Another airport close to Kaziranga is at Guwahati, 225 kilometers away to the west of Kaziranga. Regular flights connect the Kaziranga National Park with other major cities of the world.
By train – The nearest railhead to Kaziranga is about 80 kilometers away at Furkating on the east. It is connected by trains to all the major cities of the world as well as the country. Guwahati railway station is another nearest railway station in Kaziranga. Railway station in Jakhalabandha located 40 kilometers that operate a train once in a week.
By road – Kaziranga National Park is well-connected by roadways from other cities of the world as well as within the country. Public, as well as private buses, are available in regular time intervals.
Overall, Kaziranga has everything that a nature lover or wildlife enthusiast usually asks for. If you are planning your wildlife holidays in India, then no wonder Kaziranga is a perfect delight for you which offer a great wildlife experience in India.