Ranthambore National Park is situated in Sawai Madhopur district of Rajasthan which is spread across 392 sq km area. It is one of the largest National Parks in Northern India and amongst best wildlife tourist destinations. The park is enclosed with a range of flora and fauna species along with other distinct bird's species. It would be considered as a delight for wildlife lovers and photographers. It is best known for Ranthambore Tiger Safari. Tourism is very frequent so, animals are almost habituated to human presence and therefore they don't hide away.
Different Zones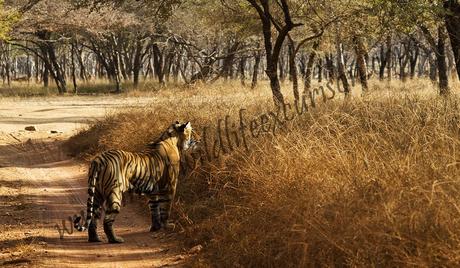 Ranthambore National Park Safari has 10 safari zones and every zone is strictly maintained under the rules and regulations by the Conservation Authority. Zone 1 to zone 6 is the most important points to see tigers and other animals. But visitors can't decide their zones as it is allotted by forest authority and thus it cannot be changed once it is given.
Flora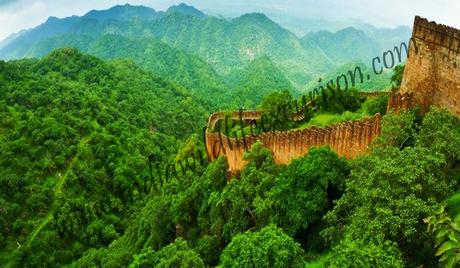 Ranthambore is enriched with flora. The national park comprises of the various trees like Aam, Imli, babul, Banyan, Ber, etc. and other vegetation such as Karel, Khejda, kakera, Mohua, etc. The national park is an ideal place for nature lovers. Ranthambore is the home of various species of trees and plants.
Fauna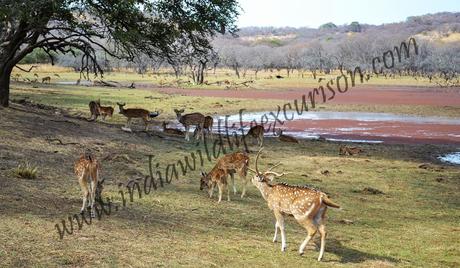 Ranthambore is enriched with different species of fauna. Frequently spotted animal is a tiger and other animals can be seen like Leopard, fishing cat, sloth bear, jackal, striped hyena, crocodile, desert fox, etc. The place is a paradise for bird watchers and wildlife photographers.
Jungle Safari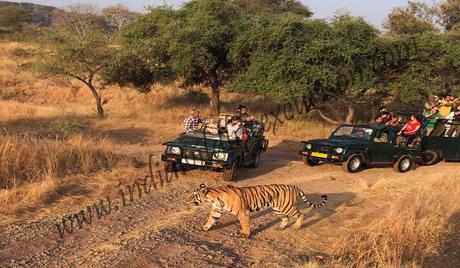 Jungle Safari is done in two ways jeep safari and Canter Safari. They are conducted for a specified time in fixed track. Only 16 vehicles are allowed into the park at a time. In Jeep Safari, 6 people are allowed in one jeep. In Canter Safari, 20 people are allowed in one canter or open vans. These safaris can make your tour memorable.
Climate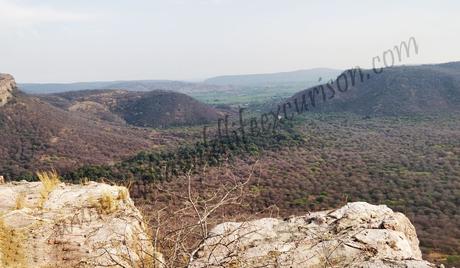 The climate of Ranthambore National Park is dry sub-tropical. Days in summer are very hot and the mornings in winter are very cold. The best time to visit the park is between October and June to enjoy the fullest.
Ranthambore Tiger Safari
Safari Timings
Safari timings are different in different seasons for the convenience of the visitors.
In the month of October :
Morning trip: 7.00 A.M. to 10.30 A.M

Evening trip: 2.30 P.M. to 6.00 P.M
1st November to 31st January
:
Morning trip: 7.00 A.M. to 10.30 A.M

Evening trip: 2.00 P.M. to 5.30 P.M.
1st February to 31st March :
Morning trip: 6.30 A.M. to 10.00 A.M

Evening trip: 2.30 P.M. to 6.00 P.M
1st April to 15th May :
Morning trip: 6.00 A.M. to 9.30 A.M  

Evening trip: 3.00 P.M. to 6.30 P.M
15th May to 30th June
:
Morning trip: 6.00 A.M. to 9.30 A.M.

Evening trip: 3.30 P.M. to 7.00 P.M.
How to reach?
Ranthambore can be easily accessed from the major cities through airways, railways, and roadways. The nearest airport to Ranthambore is Sanganer Airport in Jaipur. The park is connected through public and private buses. Sawai Madhopur Railway Station is the nearest railway station to Ranthambore and distance is about 10 km between them.
Places to Stay   
There are many places to stay around Ranthambore National Park. Tourist can have a safe and comfortable stay during their Ranthambore Wildlife Trip. Visitors can book hotels, resorts, and lodges according to their choices and preferences.
If you are planning to explore wildlife in India, then you must plan your visit to Ranthambore National Park which is the best wildlife reserve in the northern part of India. This is a perfect retreat for wildlife lovers, nature lover, and wildlife photographers.
Book Now