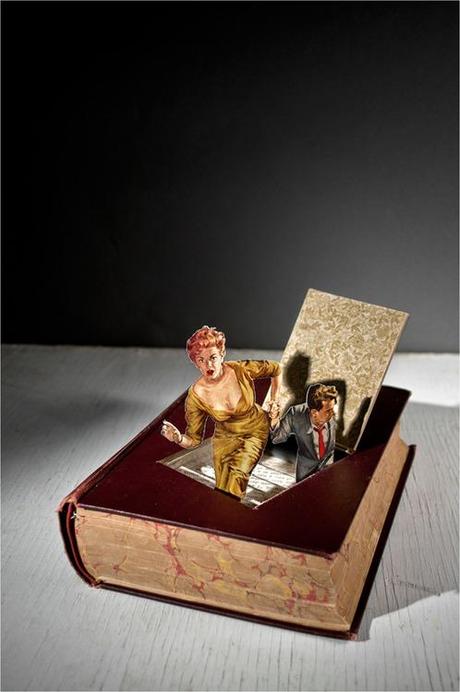 I've got a bit of a weak spot for book art, as I'm sure most of our Twitter followers (ahem… @pretendmanblog) will notice from my constant frothing at the mouth for Guy Laramee and his amazing carved books. You can imagine my delight then when I stumbled across these ace pieces by Thomas Allen. 
Allen is one of those photographer-illustrator-designer polymath types, he creates what I like to think of as film-noir adventure book art. Painstakingly cutting, illustrating and re-concepting the very nature of the books to create tiny scenes of drama and action, usually using classic 40s and 50s pulp fiction, western and thriller novels, encylopedias and science books. The end outcome is pretty brilliant. Check out some of his pop scenes below: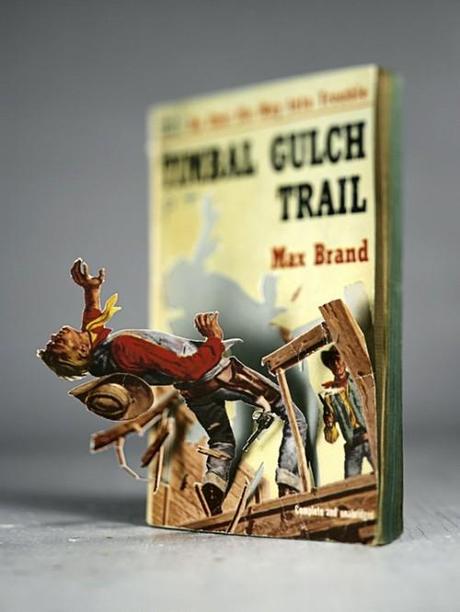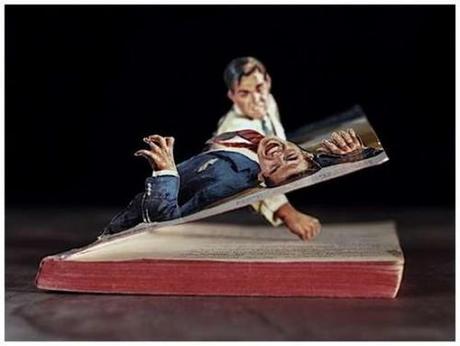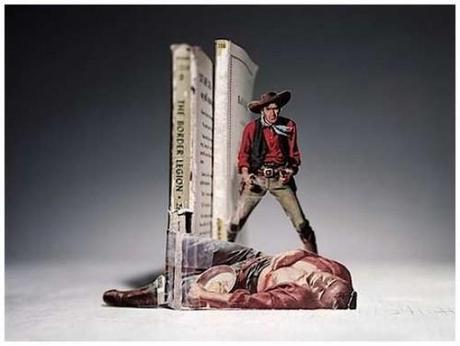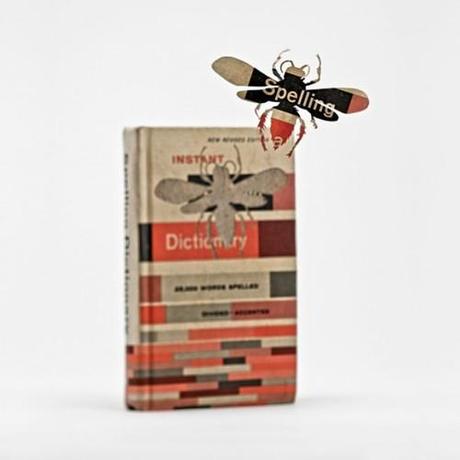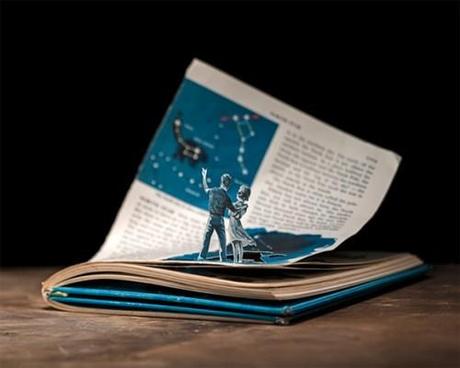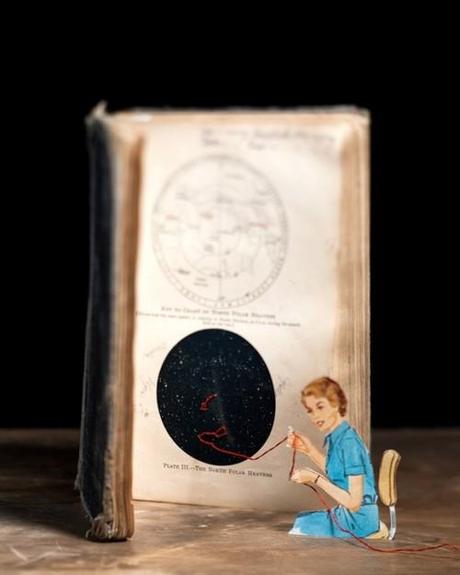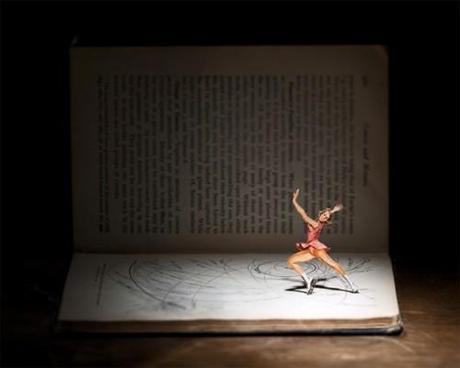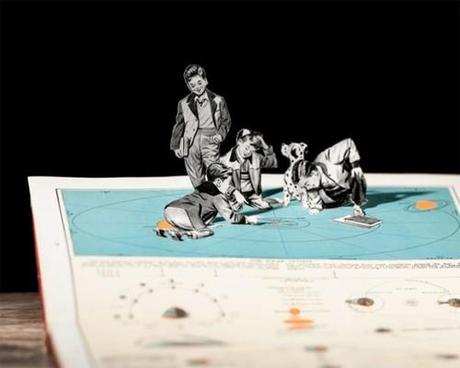 Check out Thomas Allen's website here.