Hi guys!
I've been itching to do a dotticure lately but sometimes they can be so frustrating! I mean they're super easy to create but trying to get the dots all the same size can make you go cross eyed! And of course I'm SUPER ocd so I spend so much time trying to get them all the same time it's nuts! So i decided to try out these polka dot stencils from Stick It! Nail Vinyls and man, they were so much easier! Check it out!
I started with a base of Bear Pawlish Never Ending Story. When it was dry I placed the Polka Dot Stencils from Stick It! Nail Vinyls and sponged Sally Hansen Snappy Sorbet over top. I peeled the vinyls off while the polish was still wet and finished it off with some Seche Vite.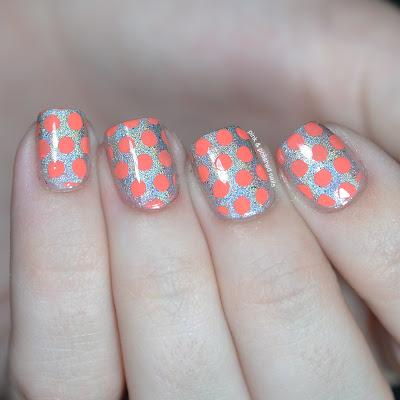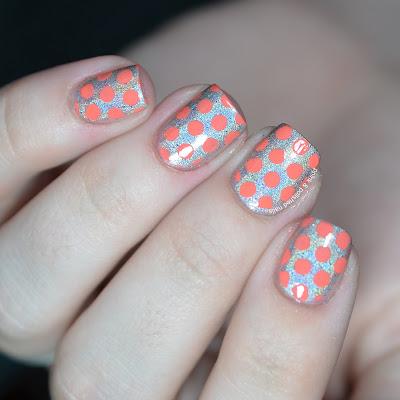 I'm LOVING the look of these uniform dots, my inner ocd is very pleased :) Not to mention Bear Pawlish Never Ending Story is completely GORGEOUS!
Love it!
What do you guys think?
Thanks loves :)