In your daily efforts to protect your iPod from damage, you can always count on Griffin ProtectorPlay! These iPod Touch 5G cases will return you to your childhood with their cute design. A bit childish (and nostalgic!) they are still made of high quality soft silicone, providing better grip and great protection at the same time.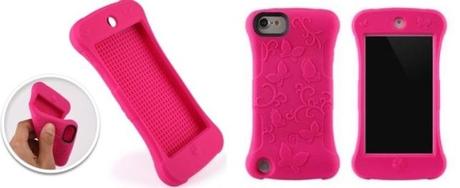 Griffin ProtectorPlay Butterflies Silicone Case for iPod Touch 5G
Putting this case on your iPod (as well as removing it) is rather simple, thanks to its material that can be stretched a bit. ProtectorPlay is specifically made for iPod Touch 5G, with all the necessary cut-outs for all the buttons, camera, headphone jack and dock connector.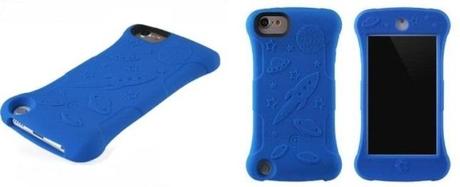 Griffin ProtectorPlay Planets Silicone Case for iPod Touch 5G
The back, sides and corners of your Apple music player are well protected thanks to thick, shock-absorbing silicone. ProtectorPlay is part of the Griffin family of ruggedized cases, and we already mentioned some of them : http://blog.mytrendyphone.co.uk/tag/griffin/