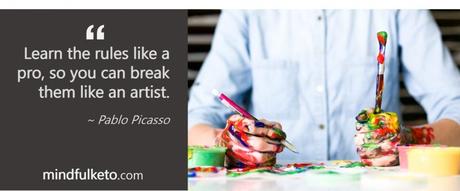 Thanksgiving is right around the corner. It's a time when some throw their keto diet out the window, only to find themselves regretting it the next day when the food coma hits.
Now to the the good news. All that is avoidable if you're a little smart about indulging. Here's nine strategies to keto-proof your holiday celebration.
Mindful Keto:
9 smart strategies for indulging in a holiday dinner without guilt and shame
And don't miss our low-carb Thanksgiving recipes below!