Compared to traditional after-wedding parties, military wedding receptions tend to be more or less something of a more formal affair. Of course, since every couple has their own preferences, you may plan your reception as you wish and decide how formal you would want it to be. However, there are a few military traditions and protocols that always seem to trickle their way down to the wedding reception, hence bringing a rather sophisticated feel to the entire ceremony. Still, remember that it is your special day to begin with, so you might feel more comfortable with a traditional after-wedding party if you're more of a free spirit and wish to avoid the protocols that surround military receptions.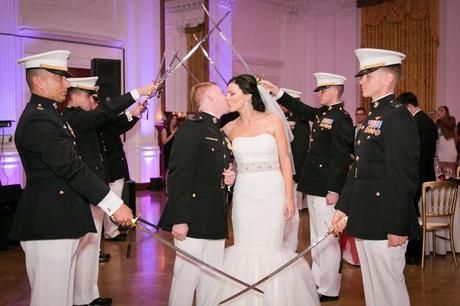 For example, if you'd like to plan a military wedding reception, it's important to start by finding the perfect location.  According to protocol, most military receptions are hosted at enlisted officers' or army's clubs. However, it is entirely possible to hold your reception in a regular restaurant or hotel, although that would somehow deviate from the theme of the day. The one thing that you can't neglect, however, is the proper seating of the guests at the reception. Because of protocol, guests are often seated according to their rank in the army. Seating arrangements can be included in the military wedding invitation card.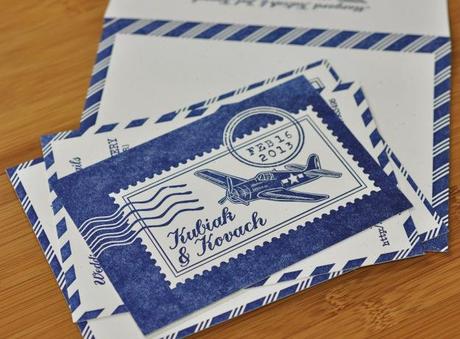 As far as the music goes, it's not a bad idea to select a playlist that blends both regimental and regular music. Military brides and grooms are also allocated a theme song that depends on the groom's service and this tune is very commonly used for the first dance at the reception.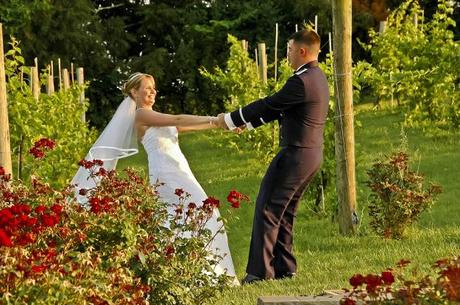 Of course, like every wedding reception, you are going to need some decorations and accents but keep in mind that military decorations also include flags, national colors and badges. It is customary for the flats to be displayed right behind the couple's receiving line. A typical military cake topper is also included among the other touching accents.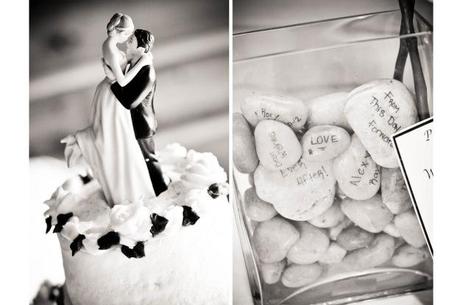 One of the most important moments at military receptions is, without doubt, the customary cutting of the cake. Extremely formal, this ceremony starts with the saber bearers who file into the reception area to stand in front of the receiving line.  Then, they held up their swords, forming an arch under which the military couple pass through. It is common for the happy couple to pause and kiss under the makeshift aisle before moving on to the cake. And of course, since this is not any old boring reception, the cake is always cut with a military sword, hence concluding the ceremony.