Being Christmas round the corner, people around the world have geared up their sleeves in the preparations for the festive period. As the end of the year and Christmas celebration brings all the loved ones closer, people do indulge into eating good food and beverages. However, still many who wish to go for the ball dance and the late night parties and wear skinny and tight-fitting clothes to mark the celebrations, look forward to attaining an hour glass figure to fit into the gown. For them, following a diet plan that comprise of raw foods proves to be a better alternative.
Raw Food Diet for this Christmas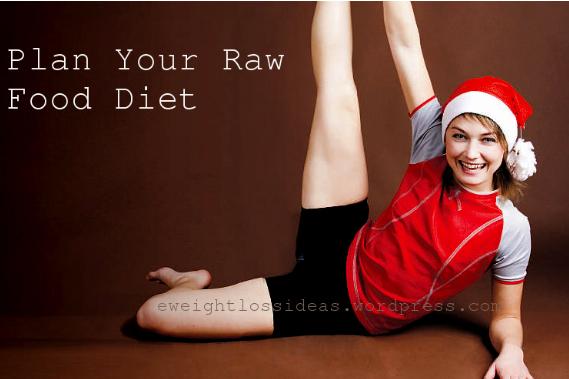 By planning a diet plan based upon the intake of raw foods, a fabulous looking body can be attained. To look presentable among the near and dear ones during the upcoming festival, following the rules mentioned in the raw food diet plan could actually help to attain great effects. All that is required is planning the meals correctly before the last few days of the festival. Besides, right knowledge about what the diet plan is all about would prove extremely useful to attain desired results with respect to weight management.
What does Raw Food Diet Comprise of?
A raw food diet comprise of eating plenty of green leafy vegetables, soaks, low calorie cereals and whole grains, avocados, berries, different varieties of seeds. All these organic foods are rich in vitamins and minerals. It is suggested to avoid alcohol, instead, people can have other drinks and beverages such as: soy milk.
For breakfast, it is advised to include few cups of freshly prepared melon juice. Smoothie made up of various other healthy and freshly available fruits too can be used. To sweeten that, fat free sugar is suggested.
For lunch, nicely prepared large bowl of healthy and nutrient rich salad, lettuce leaves, yellow bell pepper, tomatoes, cucumber, carrots and few fruit servings is recommended. These help to boost up the energy level.
For dinner, nuts, different varieties of seeds, olives, citrus fruits and green leafy vegetables are recommended.
Dieters looking forward to attain quick results are suggested to completely avoid frozen and canned foods. Besides, white foods such as the sugar, white rice, pasta too have to be strictly avoided. Similarly, one must also avoid eating cheese and most of the dairy products as they contain very high measure of calories. This way, by managing to have almost ninety five percent raw foods in the daily meals helps to lose a considerable amount of excess weight.
Tips and Warnings
A sudden transition from the normal daily meals and switching to the raw diet may lead to weakness in some. These include: dry skin, profuse sweating, bad breath, headache, etc., To overcome these conditions, it takes time. Gradually, the body gets accustomed to the raw food diet and tends to deliver amazing results. Not only does a person loses weight but also gets a rejuvenated body. Lots of enthusiasm and great immune system gets built-up that helps to have an overall fit and strong body.
The above given ideas and suggestions if applied in right manner can prove beneficial to attain great results, wherein, a person can easily manage to look great during the upcoming festive period. You can refer to this website for more information about diet plans.