Yes, that is right!  I am warning you, this post is about placenta encapsulation.  This is definitely not for everyone, but I know there are a few of you out there who are also interested.  This was a new venture for me as well.
It wasn't till this third pregnancy that I had heard of placenta encapsulation and it was actually from my husband.  For all of you who think it is only me who is into alternative eating, healthy living and diet, guess again!
So what is placenta encapsulation?
It basically involves taking the baby's placenta, drying/cooking it, grinding it and then placing it into vegetarian capsules for consumption.
Why did we do this?
Although there is little scientific research behind consuming the placenta, we do know that there are also a few cultures who do consume it. (Of course we also know that many animals will eat it after giving birth.) It has been noted that women have been able to keep away the "baby blues" and have received more energy with placenta "medicine."
How?
Although, there is a local service which would come, collect the placenta and then return the prepared capsules to you the next day, I realized we actually had all the tools around here to do this at home.
Yikes!  The thought of actually doing this at home did make me feel a little strange.  I really didn't think I could do this myself even though the idea was intriguing.  It felt a little strange to cut up the placenta.  Perhaps, it was the fact that our child was carried in this amazing organ or that this was the home that connected the two of us. My husband, however was totally up for it.  Daniel said, he would have no problem doing this for me.
Step 1:
After the placenta was delivered,  the midwives took a careful study of it to ensure it's health.  Once deemed safe, we quickly placed it in an air tight container in the fridge till the next day.

Step 2:
Daniel took the placenta and carefully washed it.  This is where I stayed out of the kitchen and just cuddled our newborn.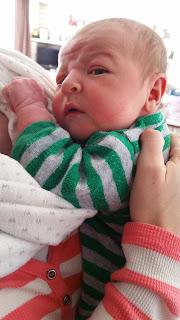 Step 3:
Next he cut it onto strips and placed on the dehydrator trays.  The placenta can also be cooked in the oven at a low heat if you prefer.  Since my husband did all the research he chose this method.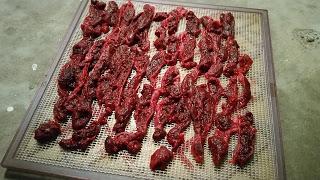 Step 4:
Set it in the dehydrator at 115 F for 6-8 hours or overnight.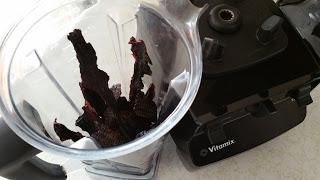 Step 5:
Once completely dried, grind it up in a strong blender until it is in powder form.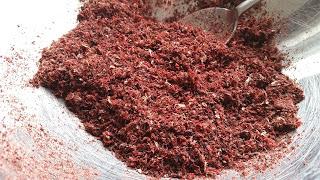 Step 6: This is where the labor of love was truly demonstrated.  Daniel spent over an hour stuffing vegetarian capsules.  He made 100 capsules and stored the remaining in a container in the freezer.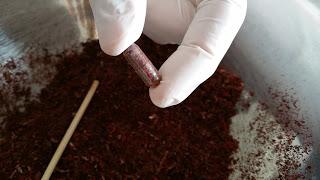 Step 7: Store completed capsules in refrigerator or freezer and take 1-2 daily.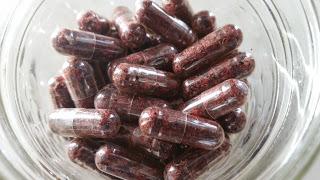 Did it make a difference? I can't say I have ever felt the baby blues more than just some tears on the third day.  You know that day where the hormones alter and the sleep deprivation sets in.  For this birth, I would say that day was the same as with the other two babies.   One thing I did notice whether or not it was related to the capsules, is that I did seem to have more energy than I expected.  I now had three children, was homeschooling and didn't have a parent come stay for a few days to help. With all this added up, I was definitely surprised with how I didn't feel completely exhausted.  So although I can't say if it benefited me, I definitely felt strong and not deflated during the postpartum period.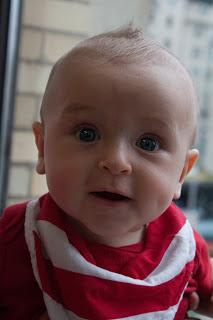 Update photo: Our handsome little guy at 5 months