Designed and made to offer the best protection for you smartphone, the Pipetto Luxury Flip Leather iPhone 4 / 4S case features an appealing and luxurious look. It is crafted from high-quality materials and precise finish.
The case for iPhone 4S by Pipetto delivers great amount of protection to your mobile phone, keeping it from damage and wear and tear. It has a hard safeguarding inner coating that shields the smartphone from impacts and scratches, yet it feels very smooth and soft to the touch.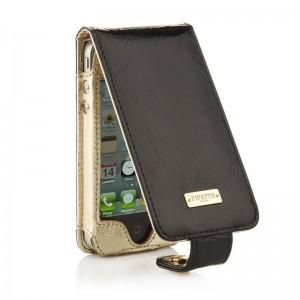 iPhone 4 / 4S Case - Luxury Flip Leather
This is a custom made iPhone 4 / 4S case and offers a perfect and snug fit. Most importantly, you can still use most of the necessary features and functions while the phone in the case. This includes access to the touch screen and buttons.
The iPhone 4S case is one of the most luxurious cases currently available on the market. It will easily help you stand out from the crowd, and make you feel special.
Bear in mind that the case does not have a back camera opening. This is because the quality of your pictures would be lowered if there was a hole for camera. Luckily, removing the smartphone from the case is very easy, so you can still easily take photographs whenever you like.
Also, check out more cases and covers for iPhone 4S by Pipetto, and find the one that suits your lifestyle best.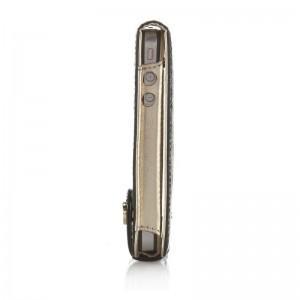 iPhone 4 / 4S Case - Pipetto Luxury
Main Features:
Perfect fit

High-quality materials

Smooth-to-touch inner coating

Flip-style iPhone 4S case

Free access to buttons, touch screen, and headphones