Who doesn't binge on Pinterest every once in a while? I had a major thanksgiving decorations and crafts binge yesterday that has spilled into today.
There are just so many good ideas that are simple and easy to create that make your house look so decorative. I love it. I get a lot of inspiration and ideas for floral and decorations from Pinterest as well.
I don't know what I did before this awesome site. I use it to decorate, for recipes, workout tips, to get in the trendy "know," and so much more!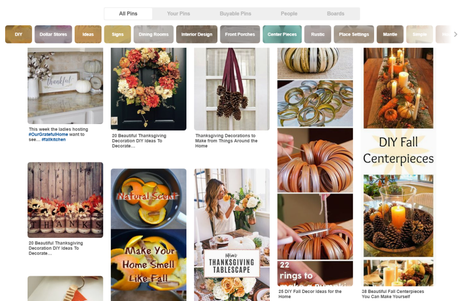 I made a few DIY Thanksgiving decorations yesterday and today, there are so many things I want to make I just don't have enough time. Here are some of the great pins I found that I made, I want to make, or has inspired my creative work at the floral shop!
What are your favorite DIY fall and Thanksgiving decorations? I love getting ideas and channeling my inner creative child!

Happy crafting my friends,
Nancy