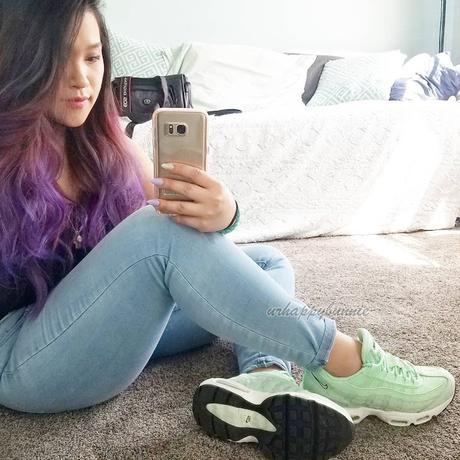 Growing up, I've always dressed according to comfort - a simple tee, shorts and sneakers. Brought up by a frugal, Asian father, I was only allowed two pairs of sneakers every school year. Two, because according to him, the other one is a back up if ever I go through the other pair - which means beaten and battered with all my physical extra curricular activities.
I went to a prestigious private, Catholic school back in the Philippines for elementary, high school and college. There's a certain stigma to this school - "school for rich kids." It is partly true. Being a middle class with rich classmates (a.k.a. children of business owners, politicians, etc.) I was envious of some who can afford all the finer things in life. I'm great friends with them and they're good people but I do admit I was jealous of the material things they have.
We have a school uniform, so there wasn't any room for style and trends, except during days where we have PE classes, where we obviously have gym clothes and that means cool sneakers to use. Back in 5th grade, you're a cool kid if you have the newest Nike Air Prestos. That was the thing back then. I remember asking my dad to get me some new sneakers during that time but since the school year has already started and I obviously have my two, new pairs of sneakers, he didn't want to buy me another one. I had to be contented with what I have. Mind you, back then, I did get some cool colorways of Adidas adiPrene since I used to play tennis.
I guess, I've always loved wearing sneakers for the pure comfort that they give me. I'm always on my feet and I love walking and running and exploring my city. Fast forward to high school and college where I didn't really care anymore about getting the coolest and trendiest things like sneakers because there were more important things like school and extra curricular activities and building friendships and relationships with kids my age. I was still in sneakers most of the time but since I'm a teenager at that point of time and a girl if I might add, I had started to wear more heels. Parties, clubs and bars is where I frequented during the weekends and so the need to be sexy in heels prevailed. The only time I wore sneakers was for some school activities and to the gym. I can't even remember what sneakers I wore to the gym and I went almost every single day all throughout college!
And fast forward again to moving to the US and 2 years after college where I dated this guy who's into sneakers. I fell in love again with sneakers. I started getting into it more and I started learning and understanding the culture around it. Although I didn't really collect sneakers I just appreciated it. It wasn't after dating a couple more guys who are huge sneakerheads that really got me into it. Also, the fashion and the trend began to shift during the last couple of years. The AthLeisure lifestyle popped up and for a lot of people, this is nothing really new. People go out and do errands in their athletic gears and that has been going on for decades but with the current generation of Youtubers, Instagrammers and Social Media Influencers, the "Hypebeast" culture became more prominent. AthLeisure and Streetwear became the thing and you're cool if you follow this trend.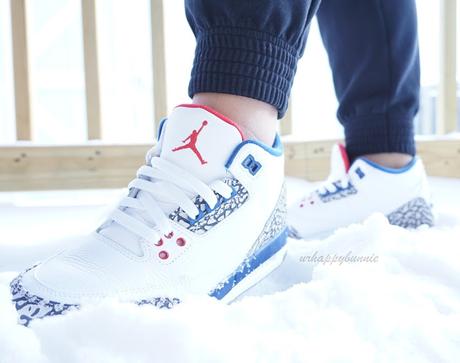 Not to say that I'm a cool kid now, I just have deep appreciation for the style and sneaker culture. I am making a huge DISCLAIMER that I am in no way a sneakerhead or an expert on the said topic of sneakers. As with blogging with beauty related topics, I always do my research. Do I pick up every sneaker release? No I don't. One, I'm not rich enough to splurge ridiculous amount of dollars. Two, I don't do it for the hype. I only buy sneakers that I can rock and style. No matter how pretty or hyped a sneaker is, if I don't think I can rock it or incorporate it with my outfits, I would not buy it. I am still practical and if my dad can see the amount of sneakers that I have right now, he would probably flip and would ask me to sell them seeing I'm spending X amount of dollars to get them. But he would also tell me that I can do whatever I want with the money that I earn for myself although I would still get a lecture on being frugal and saving money. ^^
So this is me, and the long ass background story on this new Sneaker page on the blog. I'll tell you a new story with each new sneaker post. I'll tell you juicy stories related to my life, a bit more personal and intimate than my beauty posts which are usually hauls, reviews and makeup tutorials. I hope you come back for this.
With much love,