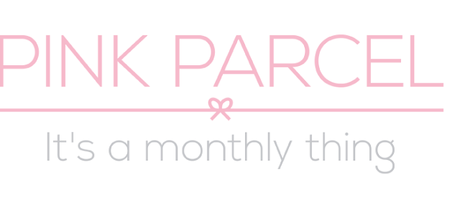 Disclaimer- 
Precious Little Worlds
 have been given some items
for 
free 
 in exchange for our honest opinion for the purpose of our blog, to report back to you the viewers our findings.
What Is

Pink Parcel

?
Pink Parcel is a subscription service for your monthly cycle. We send you what you need, right when you need it. Plus some lovely treats to brighten up those days of the month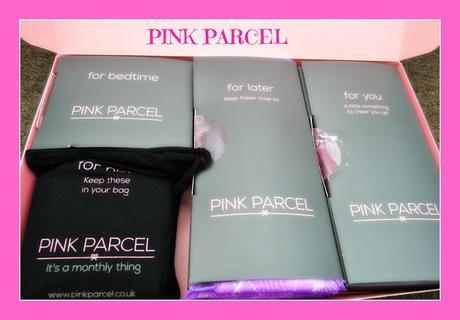 How Much Does It Cost?
Your first Pink Parcel is just £5.95. After that, it's £9.99 a month. All charges include delivery
What Will I receive In My Parcel?
In addition to the tampon or towels you've requested, you'll also receive a variety of beauty and lifestyle treats. These treats change each month, so opening your box will always be a lovely surprise.
Its that time of month again it comes round so quick yes I know it might sound so dull but ladies it does not have to be with Pink Parcel. 
I know some might be thinking "don't be silly it is what it is" well yes it is but we all know we like a little treat now and then so what better way to get your monthly towels / tampons and put a extra smile on your face shhhhhh wait and see......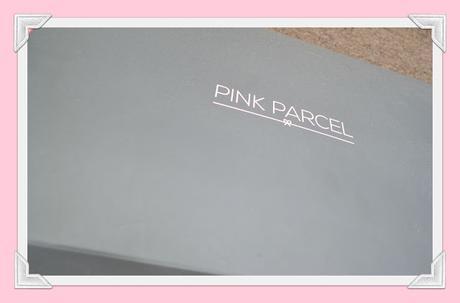 You will receive your parcel in a very nice presented box in which you will find lots of goodies.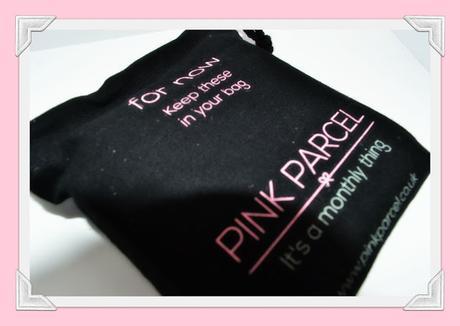 Love the touch of the velvet drawstring bag this is very handy to pop in to your handbag.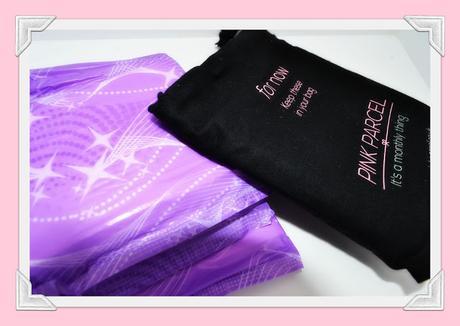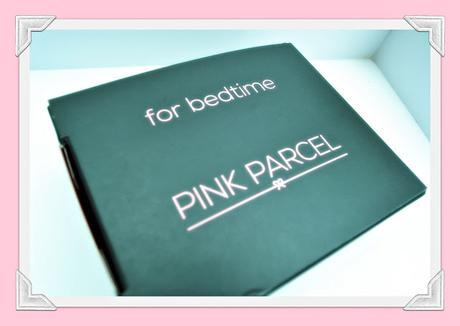 You also get some night-time towels with extra coverage to protect you through the night!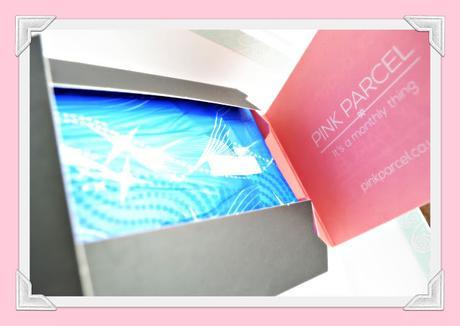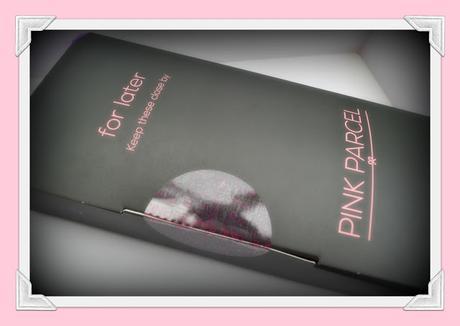 This one had to be my favorite from the box its like a little pick me up for your self. If you.are very keen on beauty and health items plus a nice tasty treats then this is for you.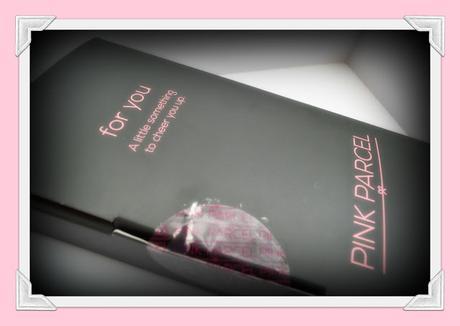 You will find In this July box..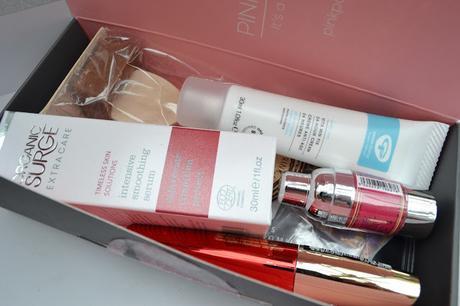 X1 Chocolate Spoon Stick
X1 Green People Body Care - Vita Min Fix Cream
X1 Organic Surge - Intensive Smoothing Serum
X1 L'oreal Volume Million Lashes Excess Mascara
X1 Cosmopolitan Lip Gloss -In Raspberry
X1 Pack Of Bandzee 
X1 Movus - Citrus Chamomile Tea
In full a list and pictures of each item
Cocoba Hot Chocolate Spoon In Milk Chocolate £2.75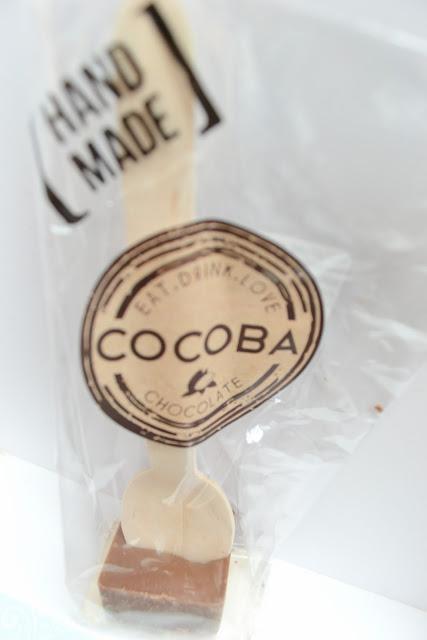 These hot chocolate spoons are hand made at the Cocoba Cafe from the highest quality Milk Belgian Chocolate
Simply heat up a mug of milk, until steaming, and then stir in the hot chocolate spoon until melted.
Green People Vita Min Fix 30ml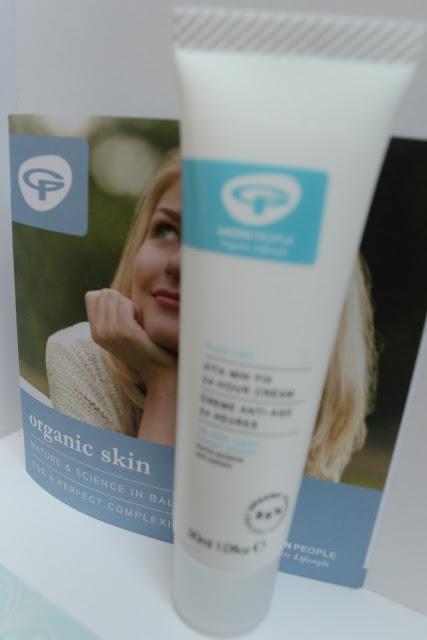 Clinically proven cell rejuvenating actives to reduce wrinkles
Instant moisture infusion to soothe and revitalise your skin
An explosion of vitamins, minerals and antioxidants
Delicate, natural scent and silky skin feel
Combine with Fruitful Nights™ for the ultimate natural beauty treat
Natural anti-ageing properties from Baicalin
On average, lasts 8-10 weeks
Organic Evening Primrose, Avocado, Squalane from Olive, Green Tea, Baicalin & Seaweed
Organic Surge Intensive Smoothing Serum £16.45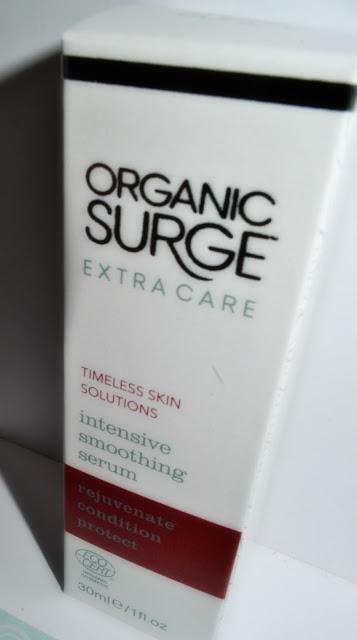 For normal to dry or mature skin
Part of Organic Surge's Extra Care range, our new Intensive Smoothing organic Serum restores radiance to dull and uneven complexions. This natural serum is an excellent way to tailor your skin's varying needs, whether it is too dry, or too oily, it glides on with ease and won't make your skin oily if you use a tiny drop as directed. 
This natural intensive smoothing serum is enriched with Madagascan para cress extract, an ingredient we've chosen because of its known effectiveness at improving the appearance of wrinkles by smoothing the surface of the skin and protecting it from environmental damage. The rich formula used in our organic serum melts in to the skin, leaving it soft to the touch, whilst soothing aloe vera calms any inflammation or skin sensitivity.
L'Oréal Paris Volume Million Lashes Excess Mascara - Black 9ml £10.99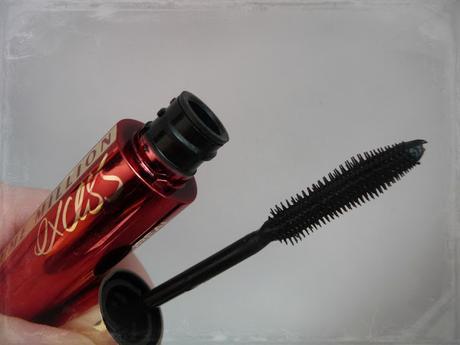 Millionize your lashes to excess!
L'Oréal Paris Volume Million Lashes Excess Mascara has an anti-clump wiper to remove surplus mascara: no overload, no clumps. L'Oréal Paris' biggest ever brush separates lashes for dramatic volume. Finally, opulent volume meets sleek definition!
Cosmopolitan Cocktail Shaker Lip Balms In Raspberry -Around £5.00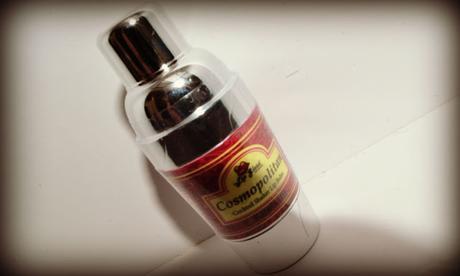 These super cute Cocktail Shaker Lip Balms have taken inspiration from popular cocktails. With each order you will receive one lip balm, packaged as a mini cocktail shaker, each luscious lip balm will make even teetotallers' lips feel delicious. There are 6 fabulous flavours just lining up to pour themselves over your lips, why not get one for each of your friends! The Strawberry Daiquiri lip balm will coat your lips in a succulent strawberry scent, whilst the Apple Martini will make your lips taste as though you have just taken a bite of a crunchy apple. You'll be in for a tangy treat if you end up with the Tequila Sunrise Cocktail Shaker Lip Balm, whereas the Pina Colada balm will coat your lips up with a smooth coconut scented balm. 
Lastly the Cosmopolitan lip balm will add a cranberry bite, and the Margarita will give a shot of lime to your lips. With such a concoction of terrific flavours, these stylish Cocktail Shaker Lip balms will make your lips wonderfully supple and soft with your favorite tipple! They are just the right size to slip into handbags and pockets too, making them the perfect accessory for a night out on the town. So go on, why not treat your lips to a scummy Cocktail Shaker Lip Balm!
BANDZEES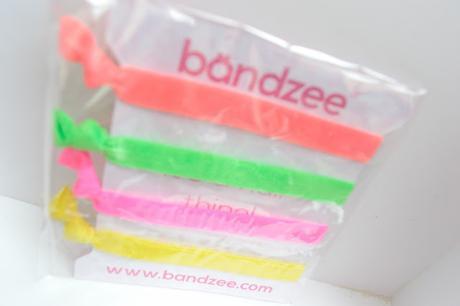 Bandzee is a new generation of fashion-forward hair accessories made from the stretchiest of elastics to support any hairstyle without tugging on hair or leaving dents when you take your hair down. The slim and sleek Bandzees are available in a multitude of colours and patterns so they even look great worn as a wristband!
Novus Tea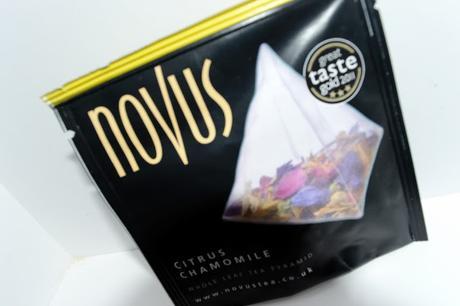 Citrus Chamomile Tea
Since early Greco- Roman period, the calming and soothing qualities of chamomile have been well known. This caffeine free blend of chamomile is enhanced with delightful flavor of lemongrass and lemon verbena. The result is a mellow citrus delight.
The balance of the lemon and chamomile, is what sets this infusion apart from the crowd. It freshness and is exceptionally well rounded, without any bitterness. It is perfect conclusion to any day, but can be enjoyed whenever you feel the need to relax or take time out of your busy day!
The Verdict...
All in all The Pink Parcel is a well worth monthly subscription service for females not only that a perfect pick me up gift too.
Its a fun box and each month has different items to try out and you can choose between tampons or towels to suit your individual needs.
Pink Parcel comes in a charcoal gray and pink designed box in which you will get 3 individual boxes plus a draw-string bag
Love the touches to the boxes with each having its own saying "for you" "for later" and so on.
At just £5.95 for your first box is outstanding and if you want to become a full member its £9.99 each month plus you can cancel at any time if you wish.
You can see you are getting value for your money
The only negative I came across is that the box could of been made with a stronger cardboard as only after taken a look and opening it once it did look like I had the box for a few months,but that's just might be me being a little bit picky! 
I have to say have been so surprised by this box its been such a joy to try out.
What do you think of the concept of Pink Parcel?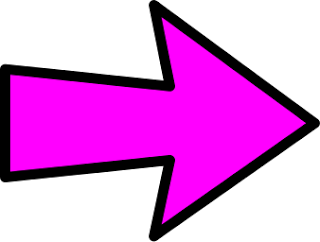 Subscribe To Pink Parcel
Social Networks For Pink Parcel
 // Facebook // Twitter // 

Pinterest 

//