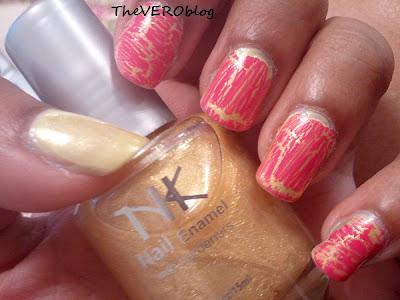 Hey!!
Even though I am pretty much over the whole crackle phase, I really like this manicure! It reminds me of pink lemonade :)
Here is the breakdown:
Base Color: OPI Banana BandannaLayered over base color: NK InstinctLayered over second color: Sally Hansen Fuchsia Shock crackle polish (75% off right now at CVS!)
Let me know what you guys think :)
Now I am going to go attempt to organize my makeup. Wish me luck!