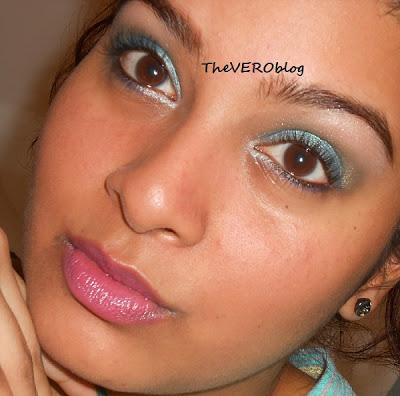 Good day, ya'll! I have been up since 8:30am and it is now 10:30am. I don't know where I have been getting this energy from but I am up and ready to start my day!
The look I have for you today was done really quickly, using just a few items:
-Eyebrows: I don't remember what I used but it was either a dark brown eyeshadow from this palette or the Milani Brow Fix Kit in 02 Medium
-Brow and Inner Corner Highlight: Milani Brow Fix Kit in 02 Medium
-Crease: Pretty Addictions 25 Karat Gold
-Lid and Outer 3/4 of Lower Lashline: e.l.f pigment eyeshadow in Tropical Teal (used wet)
-Lip color: Revlon Just Bitten Kissable Balm Stain in Cherish (and some regular lip balm because I am a fiend lol).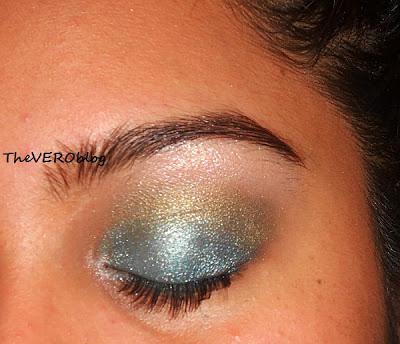 As always, you can click on the pictures for a closer look. Hope you all have a wonderful weekend!