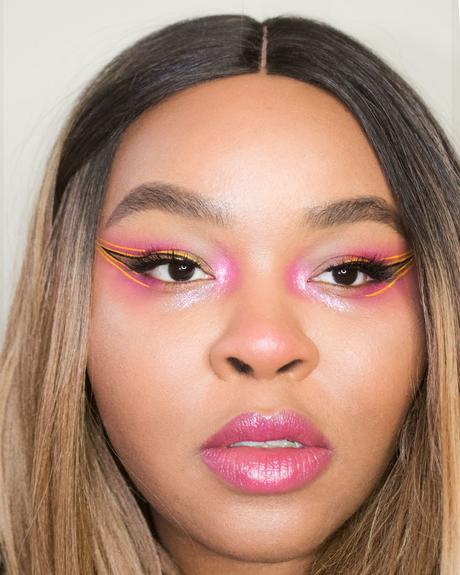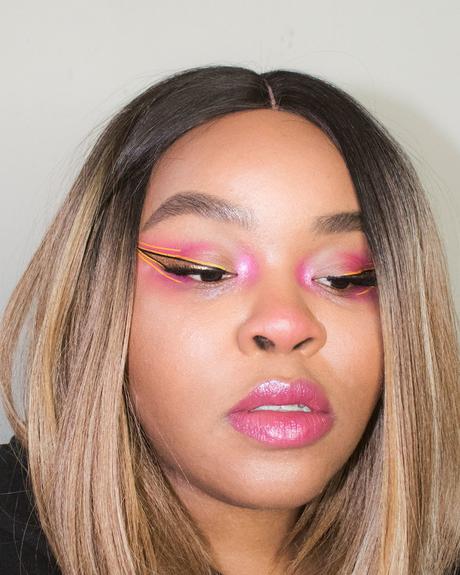 Today's post is on this bright graphic liner eye makeup look I thought of for a fun colorful festival style makeup look as festival season is fast approaching. When I think about festival makeup I think about bright colors and lots of glitter. This time the colors I paired up were a bright yellow and an almost neon pink eye shadow.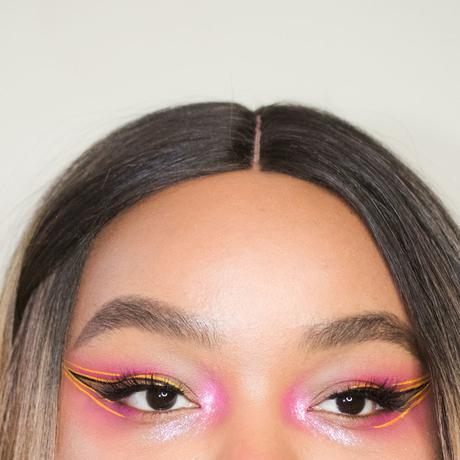 Pink Glitter Festival Eye Makeup
A post shared by bria Ⓥ (@naturallyerratic) on Apr 6, 2018 at 9:02pm PDT
I have been heavily into graphic eyeliner looks lately and have even started posting liner videos on Instagram. The original footage of the look seen in photos was awful, because my hand was in the way! I'm still new to filming my makeup applications and I often forget I need to makeup sure the camera can see what I was doing so I re-filmed the look. Second time around came out the XL version but you still get the concept.
Liner Brushes: https://amzn.to/2qnIfy2  
PRODUCTS
Nyx Ultimate Multi-Finish Electric Palette
Mehron Makeup Paradise AQ Face
https://amzn.to/2GK4KYQ
Anastasia Beverly Hills Waterproof Crème Color Jet
Urban Decay Heavy Metal Glitter
Urban Decay Hi-Fi Shine Lip Gloss Big Bang
https://fave.co/2EyJYoW
Sugarpill Goldilux
House of Lashes Iconic Lite
This post contains affiliate links, thank you for supporting Naturally Erratic by shopping these links.