Despite clearly not being everyone's favourite person, Kevin Pietersen's announcement that he wants to play on for England until 2016 is great news for Andy Flower and the rest of the squad.
Pietersen has rarely been too far away from controversy off the pitch and, if some reports are to be believed, he still does not enjoy a completely harmonious relationship with everyone inside the England dressing room.

He has again been in the news in the build-up to the first Ashes Test against Australia by labelling it a "boring" city during another Twitter exchange with a journalist. 
The 33-year-old has dismissed it as banter, saying he was joking around and responding to an earlier cheeky story in the press Down Under, suggesting that he was that arrogant even his own teammates do not like him.
It is no secret that he has had fall-outs with several of his fellow England players in the past and he has also endured a fractious relationship at times with the media, who have sometimes labelled him a lone wolf and a player who lets his ego get in the way of his cricket.
However, what has never been in doubt has been the Surrey star's ability with the bat and, when in form, he is rightly regarded as one of the very best modern-day batsmen around. So, from a purely cricketing perspective, it is great to hear he wants to continue playing for his adopted country for as long as possible.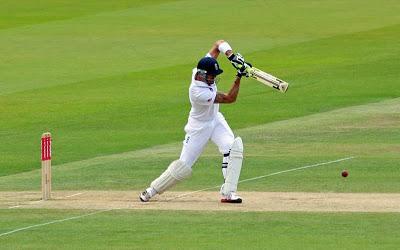 The former Hampshire man will aim to further underline his reputation as one of the world's top players with a solid showing in the Ashes, and he will be towards the top of the cricket betting odds to be the tourists' top batsman in the eagerly-anticipated series.
Pietersen says winning a 50-over World Cup remains a big ambition as he has managed to achieve pretty much everything else starring in the current talented England side.
"I had coffee with [England one-day coach] Ashley Giles and said to him - I want to be with you in 2015," he said. "I've been so lucky to have done everything with this great side. We won the Twenty20 World Cup, have beaten Australia home and away and beaten India in India. 
"The only thing that hasn't been ticked is beating everybody in a World Cup 50-over tournament. I would love to be given that opportunity and I'm committed to Ashley and the England side to get there."
If Pietersen can stay injury-free over the next couple of years he may just get to tick that success off his cricket 'to-do' list as well, as England will be among the more favoured sides for the competition in the cricket betting.
There may also be more controversies to come along the road because with Pietersen on board things never seem to go quite to plan but, make no mistake, England are a much better side with the unpredictable but hugely-talented batsman in it.