Well, at the risk of sounding depressing, that's another week gone!
This will be a very photographic post as i've got myself a new phone 
[on which the bluetooth actually works *shock* ]
So i painted my nails last night in my OPI Katy Perry nail polishes.
I'm running low on Not Like The Movies which is my absolute favorite
*hint hint* if a certain someone is reading :P 
It's a gorgeous metallic silver color which goes purple in the dark
and green in the light, it's also super packed with glitter!! J'adore!!
And on my pointer finger [just to be different] i went over with Last Friday Night
which is blue irridescent and glittery. 
It doesn't look blue on it's own though - i've tried.
 and please ignore my little stumps LOL
I'm growing them back out since christmas so they're not as 
glamorous as they usually are!
So here they are;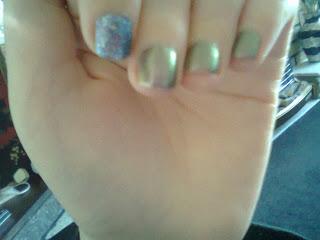 I also randomly decided to take a picture of my make up bag
in it's current state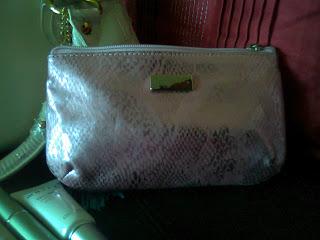 Little Pink Snakeskin Mally Bag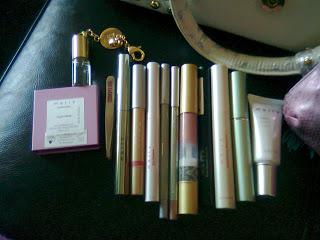 And It's Contents [from left]
With Love Hilary Duff Oil Essence Keychain,
Finish Line Luminizer in Luminous, Cosmo Tweezers, Age Rebel in Sugar,
Lip Magnifier in Punch, Eyeshadow in Champagne, Starlights in 
Pink Champagne [pink] & Starshine [silver],
Liquid Lipstick in Blossom, Taupe Brow Fix, Black Volumizing Mascara, Brow Gel
and Cancellation Conditioning Concealer in Light.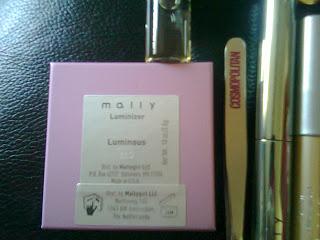 Luminizer in Luminous - Never Be Without This!!
Here's My Little Baby Today: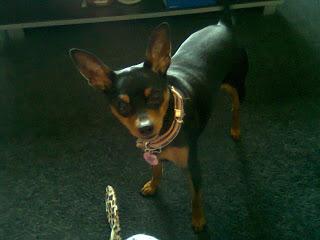 She Was Playing With Her Cheetah!
Mmmmm Yankee Candles! 
2 To Finish Burning Sparkling Snow & Cinnamon Stick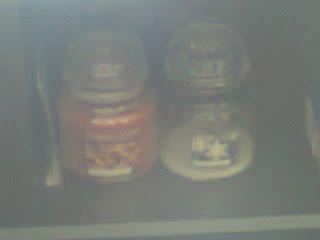 I Can't Get Enough Of This Song!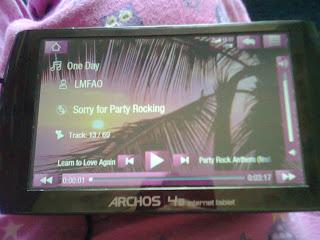 And Finally.
However you're spending your night, have a great one!
I guarantee it will be better than cleaning this bedside table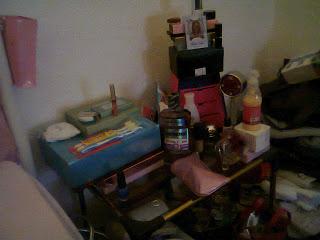 Check Back Soon For More!
Remember To
Follow Me @mallynista22
~

~

~

x

o

x

o

~

~

~