So I Finally Got Around To Playing
With The Makeup Makeover TSV On
Wednesday, Having Received It On Tuesday
* Yaaay!! *
I Will Be Brave And Post A Pre-Made Up Pic
You Lucky People!! This Is Torture!!
Before: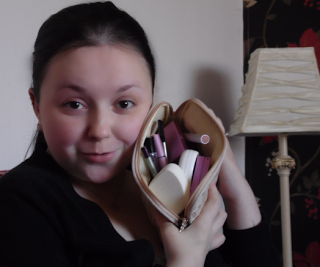 And Here's How My Eyes Came Out: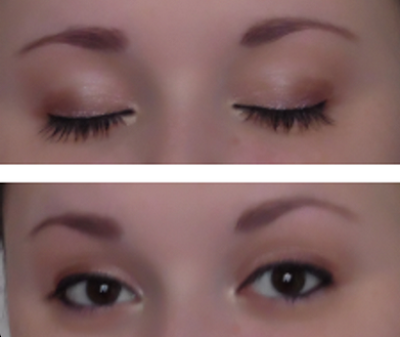 And The Lips: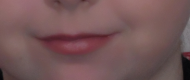 I Was A Bit Afraid Of The Liquid Lipstick
In This Set As It's Mauve
But You Can Use It Lightly To 
Just Create A Simple Shiny Wash.
I Topped Mine With My Glossy Lips by Lauren Luke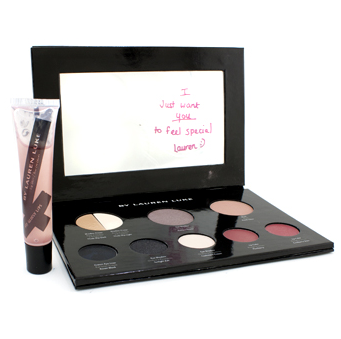 Mally Makeup I Used: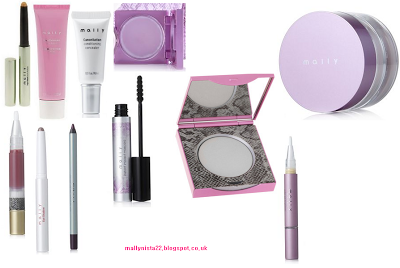 How It's Done:
Cleansed My Face As Per My Morning
Routine, Brushed My Eyebrows,
Removed Any Stray Hairs.
I Primed My Face With Mally's Perfect Prep Primer
[ I Now Want It In Glow Too! ]
Applied Cancellation Conditioning Concealer In Light
Under My Dark Eye Circles
And Used On My Lids As A Primer
I Then Applied Face Defender Foundation in Light
Applied Age Rebel Eyeshadow In Sugar All Over The Lid
Added Eyeshadow Stick In Antique Taupe In a 'V' Shape
On The Outside Of The Eye And Blended
Added Smashbox Artificial Light Luminizer In 'Flash'
On My Browbones & Cheekbones  
Drew On My Eyebrow 'Tails' As Mally Calls Them!
With 24/7 Softcolor Pencil In Sable
Undereye Brightener In Light Under My Eyes Atop The
Concealer In Light
Lined My Top Lash Line With Starlight Liner In Midnight
And Bottom Lashline With Violet Black
One Coat Of

Instant Impact Mascara
Lightwanded

My Inner Rims
Ran Finish Line Highlighter In Luminous
Over The Middle Of My Nose
To Elongate
 Patted On Evercolor Poreless 
Face Defender To Set My Makeup
Lightly Washed Liquid Lipstick In Delish
Over My Lips
Topped With Clear Watermelon Scented 
My Glossy Lips by Lauren Luke 
After: