The guests on our Telluride Trek enjoyed a little surprise yesterday. Snow! 
Mike Thurk shot this image while transporting the tour luggage between Silverton and Rico, Colorado. This is the view from the top of Ophir Pass looking down toward the old mining town of Ophir. 
Fall is a beautiful time of year in the San Juan Mountains of southwestern Colorado. When the clouds clear, (and they always do), the vivid contrast between golden Aspen leaves and sparking, snow-covered peaks is almost more than a person can stand.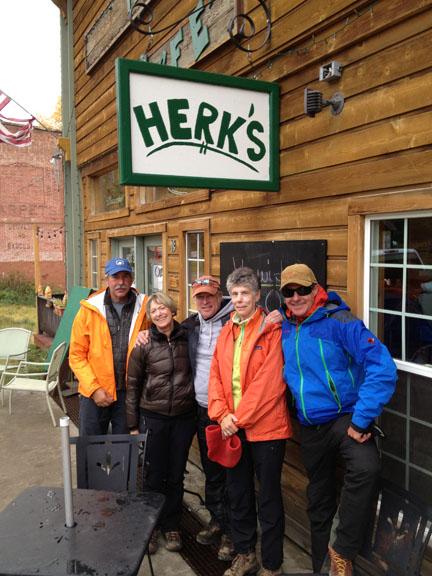 Here the group pauses for a shot in front of Herk's Cafe in "downtown" Rico, Colorado. Herk's is an eclectic little place to grab some post-hike grub.