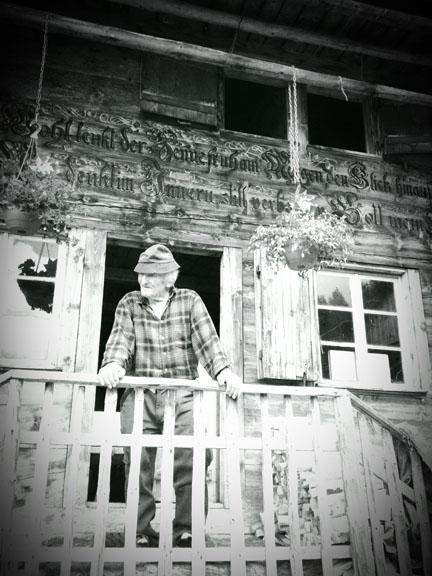 Mike Thurk thought he'd found a real-life gnome when he captured this photo during the Via Alpina II. Gnome or not,
this guy is authentic Swiss
. (like old-school traditional Swiss...maybe even descended from
Wilhelm Tell
).
How do we know?
Aside from the most obvious clues like his outfit, the hanging flower arrangements and the neatly stacked woodpile:
-He is a perfect height with respect to the front door of the chalet. (Old chalets have small doors which are usually too small for non-Swiss).
-The images that Mike took of him came out in black and white. (A sure sign of authenticity).