Hello beauty world, this next post is a follow-on from the last post about Philip Martins Maple Wash Shampoo, sharing my experience on the conditioner in the same range.  Tammerly

 from 

Spoilt 

asked me to trial and review the duo for her blog. You can view that published version here.

The hydrating, plant based Philip Martins Maple Rinse Conditioner is suitable for dry hair and scalps, claiming to restore elasticity, nourish dry, damaged ends and untangle for smooth, shiny, more manageable locks.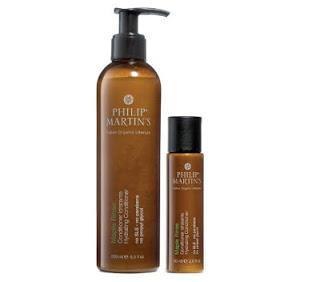 I received this conditioner in a sample sachet, so am unable to share my thoughts on the product packaging.  I am aware though, that it is available in both 100 and 250ml sizes.




The thick, white conditioner is rich and looks like a velvety mousse-like dessert, featuring the same distinct, strong, sweet fragrance as the 

shampoo

.  I personally find the smell to be the only downside, however while it's initially quite overpowering, it eventually fades into a subtle, non-offensive aroma that perfumes my hair.  I only need a small amount of product to massage into my scalp and through the strands, which instantly detangles and easily rinses straight out, leaving no build-up or greasy residue to weigh down my mane. 




After conditioning and drying my mop was silky soft, smooth and full bodied, with a healthy, lustrous shine.  I teamed this pH balancing conditioner with the complimentary shampoo in the same range and experienced no scalp irritation; therefore I can confirm this range is gentle enough to use on even the most sensitive of skin.  I consider the price to be quite expensive, yet similar to that of a high-end, professional brand, and to be expected for a range enriched with natural, scalp soothing ingredients.  I would recommend the

Philip Martins Maple Rinse Conditioner

 to those who are interested in quality, plant-based hair care products that are safe and effective, with the ability to transform your tresses and provide essential nutrients to maintain health and vibrancy.  If you like heavily fragranced products, then give this pair a try, you will be sure to achieve beautifully shiny, hair that looks and feels soft, voluminous and bouncy.




Are you familiar with this brand or have you tried it before?  What are your thoughts??  Can you recommend a good natural range of haircare products based on your own experience?  Please do share xxx ooo

The image in this post is generic.