If you are big fan of Apple, and you own iPad, iPhone ( and possibly iPod), we have the perfect accessory for you. Now you can protect both iPad and iPhone in a same style, with matching case for iPad 3 and a cover for iPhone 4S. Naztech Paris Combo delivers the right mixture of elegance and durability.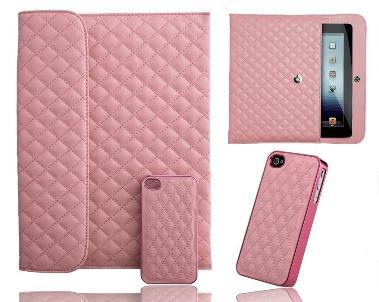 Naztech Paris Combo Case for iPad; Cover for iPhone
The Naztech's superior design combines a bit of professionalism and style; its high-quality material will protect your Apple device from daily wear and tear. Paris iPhone 4 / iPhone 4S cover offers perfect fit, and access to all ports and buttons on the phone. On the other hand, Paris iPad 3 / iPad 2 case offers more complete protection, enveloping whole device, and the only drawback is that you need to take the tablet completely out of the case, in order to use it. The simple magnetic flap closure makes sure that your iPad stays in place at all cost.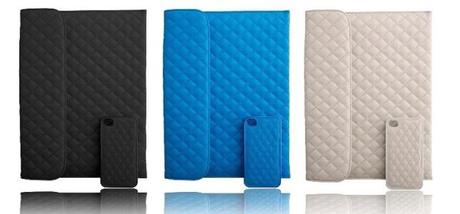 Naztech Paris Combo – Available Colours
Beutiful in appearance and sturdy in composition, this Paris Combo case and cover from Naztech promises beauty, high-quality and protection.