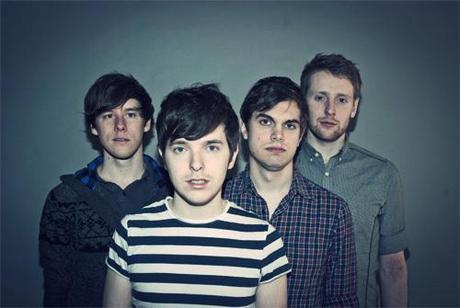 Manchester four piece, Patterns, are the offering for this weeks free iTunes single. A light indie, pop, synth track to zone out to on the journey home from work, 'This Haze' is exactly what it says on the tin. Hailing from London and the Wirral, the four members (Alex, Laurence, Ciaran and Jamie) met at Manchester University and are now based there permanently. They're signed to Melodic Records and were featured on The Guardian's Northerner Blog last June.
The track opens with a beautiful, lazy slide guitar and vocal interchange before breaking into arpegiated, echoing guitar riffs underpinned by a mixture of atmospheric synth chords and later sustained backing vocals. The lead vocals can sound a bit high and strangled at times, but they fit perfectly with the atmosphere of the track and the general air of light and height. The guys bring more interest to the chorus by filling out the texture with crashing symbols and an almost mandolin type guitar sound before dipping back to an almost empty, echoing sound.
Haunting, melodic and echoingly beautiful this is a great first track from their debut album 'Waking Lines' and we look forward to future material from the guys.
-Kristine
Download This Haze and Waking Lines